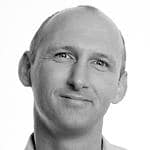 As I sit here waiting for the theming to be arranged in an empty ball room, I thought I would use the time to reflect on the past year. Today is our last corporate event of the year. In under four hours, all 30 tables will be decorated and in place around a huge dance floor and stage. After dinner, there will be an award ceremony and then the UK's most successful Elvis tribute show! As the entire evening is built around a 'Vegas at Christmas' theme, I hope that having Elvis makes a little more sense.
Going back to January, 2011 started with a fantastic road show with HSBC. Over the days and literally thousands of conference delegates, we had a fantastic time with the full involvement of area managers and directors.
Straight after that was a UK-wide series of dinner events with our madcap Clap Happy surprise energiser. Also, around this time, we set off for a successful pilot event in New Jersey USA with master trainer Anthony Etherton as part of his company.
With such an important year for Rugby fans, our Haka team were all over Europe providing countless Haka energisers within conferences and corporate meetings.
In the spring, we found the perfect combination of choreographers to deliver our magical Thriller. Every time I see photos from Thriller, I'm always stunned by the costumes, horror make up and the fabulous zombie poses.
Around summer, our brand new website really began to come into its own, bringing a host of new direct clients and new agents to collaborate with. The tireless work of Mark and Alastair is so much appreciated and we are eternally grateful. This new site has made it possible for us to highlight so many new activity options and to launch our blog.
The new website coincided with our big move into new offices and Edd and Vicky joining the full time team. Once settled, it was straight into working on the huge 1400 participant drumming at the SECC in Glasgow and all the planning that involved. Three huge vans of drums heading North, ten facilitators and a huge clear up!
Also coming on board this year were accomplished musical directors, Ben and Francis. They have worked wonders with our One Voice singing events. Our other head facilitators, Nathan, Owen and Trevor continue to receive great feedback and deliver passionately every time. To them all, and our growing list of support facilitators, we thank you for a great year and the professionalism you bring to each session.
Trips to Jersey, Frankfurt, Switzerland, Ireland, Amsterdam and many other countries together with countless journeys up and down the M1, M6 and M5 complete the itinerary for many hundreds of events this year. We also travelled out to the Middle East with our three-times Dubai Sevens-winning champions, The Hollywood Sevens.
We have supplied many thousands of conference drum give-aways this year. These range from mini (almost pocket size) drums to full playable size that we use worldwide.
December started with a bang and a huge rat pack event in London with a twelve-piece show band. Of course, we have had Christmas Carol Chaos events where Ben had clients singing, dancing and playing hand bells all at once!
This brings us back to now, as the room I am in is filling up with dinner tables, huge flamingo feathers, fourteen-foot-high lights and casino chips everywhere. I know the client will be blown away when all is revealed later. I cannot wait! I would like express my thanks to Lisa, Vicky and Liz, who have worked tirelessly in the office, dealing with our clients and managing logistics to ensure that everything has gone so smoothly in 2011.
How lucky we are in this business that we get to do what we do best and make people excited, happy and entertained. Then, depending on the activity, we leave participants with life-long memories of their friends and colleagues and of themselves having a unique experience.
My last good wishes goes to every participant that has walked into a room this year to be confronted by our Maori warriors, manic drummers, dramatic singing instructors or terrifying dance leaders! Thank you everyone for your spirit and trust, and all your energy that goes to making incredible experiences not only for you, but also for us.
A merry creative Christmas to you all. See you next year…
For more information about our team events, please Contact Us now.
Pages who may find interesting: