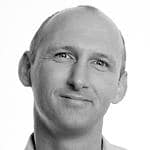 By taking our team building drumming sessions to a much deeper level, we have devised many formats and exercises that perfectly complement training and development sessions. In a training context, our number one objective is to be relevant to the course or the client's specific outcomes. This is a terrific challenge but highly rewarding.
We know that we can always turn up and deliver a superb fun experience; that's easy and may be all that's required on a regular team building event, but it just isn't enough in a training programme.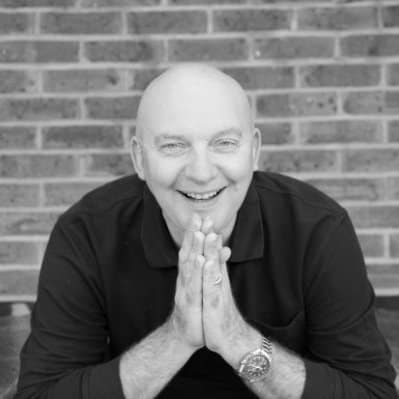 I asked Anthony Etherton, Director of Courageous Communication Partnership, about using team building drumming and our unique rhythm exercises within the courses they deliver worldwide.
Mark: You lead some of the most creative and interactive leadership courses I have ever seen, with all the training models, tools and theories at your disposal. Why do you see the need to bring in an interactive activity like drumming?
Anthony: The products you supply are far from straightforward. Our delegates are primarily from the corporate world, and although some may have experienced playing a drum kit in their youth, practically none have been challenged to lead a group of relative strangers through the process you create for us, using drumming.
Yes, your process might be considered to be primarily a team building tool, but in truth it's much, much more. It addresses people's subconscious reticence, their fear of participating and their fear of leadership. Depending on what's required of the process, an individual or group can be encouraged to draw on strengths and abilities they may have been unaware of. Through your processes, people can dare to be different in a safe and fun environment.
Mark: In the sessions we deliver in Germany, you often tell our early morning participants, "Today we are working on hearts and guts." Could you explain why this is important for you and how we achieve this within our sessions?
Anthony: "On the catwalk of leadership you're always on show." I'm only interested in leadership behaviour because it's behaviour that's "visible" to a leader's team, company and the world in general. Knowledge is invisible until it's turned into behaviour. Sometimes, leadership knowledge can take immense personal courage to display as behaviour. Your drumming workshops are key to helping us build our delegates' confidence. Drumming can tap into a human's core ability to communicate. It's primal, it's basic and it's fun…even if those taking part believe they don't have rhythm! Drumming workshops aren't designed to turn people into drummers. They are designed to release constricted energy and communication potential.
Mark: You are one of the most creative people I know. Could you explain briefly some of the other areas of your work?
Anthony: As I've already suggested, we're not really interested in how much theory people know, or how much experience they have. We're only really interested in how leaders are able to translate 'knowledge' into behaviour.
Our experiential programmes are designed to place leaders in situations for which they have no formal experience – where there is no theory or 'comfort zone' in which to hide. We ask them to lead teams through these experiences using only their gut instincts and a courageous heart. I believe it is only then that they, and the groups they lead, will experience themselves as leaders, in what I interpret to be the true sense of the word.
Once the challenge is over, during subsequent feedback sessions, we explore any differences in perception between how the leader felt they led, and their team's perception of how they led. If gaps are discovered, we can create specific ongoing small group or one-to-one programmes to close them.
Vision, energy, knowledge, passion and skill are all vital to a leader's toolkit. However, in my opinion, the most important quality a leader can possess is the self-awareness of any differences between the way they 'see' or 'experience' themselves, and the way others experience them.
I believe that then, and only then, can they communicate their leadership in a truly self confident, clear, energised and inspirational way.
Working with Anthony is always an honour. His skill in creating a space where participants can stretch, absorb and hone new development ideas is an art form in itself. Thanks to forward thinking training directors like Anthony, we can take our ancient team/tribe drumming activity to greater and greater heights.
For more information about our team events, please Contact Us now.
Pages you may be interested in:
Drumming Events  |  List of Our Indoor Events  |  Blog Homepage  |  Team Building Events  |  Executive Team Building