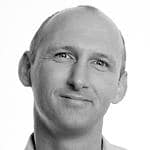 As companies begin to look ahead to organising their Christmas parties, or meetings or conferences near the festive period, we are receiving a number of enquiries asking about our special Christmas events or theming. I thought it would be useful to list and describe our most popular options, which transform end-of-year get-togethers and celebrations into something truly unforgettable and unique.
Very often, we are asked to provide, at this time of year, an activity that bridges the end of a company meeting and the beginning of the company dinner. For this, our Christmas Carol Chaos is the perfect festive option. It will have your group creating well-known Christmas music in perfect harmony.
Professional vocal coaches will have everyone involved and performing together with Santa hats and sleigh bells included! We will create lots of excitement and entertainment with your group before they start with their dinner or party, to add momentum to the celebrations ahead.
Our surprise Crashing Waiters option is hugely popular if you want something special during the dinner itself. Our Crashing Waiters will stun your guests by going from clumsily serving to performing, and then having everyone on their feet 'playing for their supper' in a kitchen utensil orchestra!
Many people ask whether we can add special Christmas magic to the events that we offer all year round, and the answer is a resounding yes! For example, drumming is always popular in this situation as it creates such a powerful shared experience for participants to start a Christmas party with a 'bang'!  People taking part can even receive their own give-away drums, wrapped in Christmas paper.
For those seeking something completely unique, we can provide bespoke Christmas events, involving music and rhythm, dance and/or singing. For example, our choreographer and musical director can recreate with your own people Christmas film favourite moments, for example from The Wizard of Oz or Oliver! Alternatively, how about a hand bell ringing challenge, to fill your room with the festive sounds of a well-known Christmas song played by everyone and led by us?
As you may have guessed, all these Christmas event options are designed to bring people together and have as much fun together doing something utterly creative and unique. They all require little organisation with minimal set-up/clearing-away times and totally flexible timings. This means that there's no fuss and you can easily place our activities on your agenda.
We can also put our artistic flare into organising your entire Christmas event. From venue finding to complete room theming, we'll do the hard work to leave you to simply enjoy your special evening.
This year, don't have just another Christmas party, have a Creative Christmas party!
For more information about our team events, please Contact Us now.
Pages you may find interesting:
Christmas Carol Chaos  |  Blog Homepage  |   List of Our Indoor Events