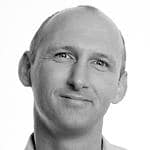 We are always up for a challenge and, recently, we were asked to provide old English Morris Dancing to enhance a unique team building event that would see 200 delegates rotate around many traditional English countryside activities. Last Friday, the special medieval-themed teambuilding session took place. In between duck herding with expert farm dogs, long bow archery and making of 15th century canapés, groups of 30 people at a time met our amazing, and totally passionate, Morris Dancers!
Morris Dancing is not something I am intimately familiar with, and, like many people I suppose, I have preconceived ideas about it. Yet, I was proved wonderfully wrong!
Just before the session was due to start, I went up to the dressing room to bring down the 15-strong 'side'. I learned that this is what a collection of Morris Dancers is called. I was stunned when I walked into the room and discovered everyone in their amazing, colourful costumes, with faces blackened in the traditional way and with bells hanging off every possible limb. I can't describe the looks from the venue staff as the Morris Dancers all quietly 'jingled' through the hotel.
In typical conference style, the speakers were running late, so we hid in an adjacent corridor, and I usefully spent the time learning about the many customs and fascinating folklore surrounding this rare element of English heritage.
Soon it was time to start and the first participants walked in, took a big breath and then learned to Morris Dance! As someone who regularly facilitates drumming and Haka worldwide, I was very pleasantly surprised to witness clients getting stuck right in, quickly learning the steps (and all the variations involved) and having fantastic fun.
Participants loved it, and even the passers-by at the venue couldn't take their eyes of our Morris Dancing sessions. I would like to commend our Morris Dancers for being so professional and flexible for the entire afternoon.
Morris Dancing is one of a long list of unique options available from us, which can add something very special to your family fun day or even wedding!
For more information about our team events, please Contact Us now.
Pages you many find interesting: