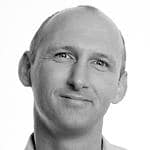 So here we are again – the last blog of the year! As 2012 comes to a close, I want to look back and remember some special moments and to thank certain people that do fantastic work. Early in the year, Tony designed and built our amazing drum trolley that has been used in our Crashing Waiters events. This simple, bespoke musical addition creates a fantastic wall of sound. It's unveiling can be seen in the video on our Crashing Waiters page. I'll never forget this event, which had a Charlie and the Chocolate Factory theme with life-size Oompa-Loompas and edible pot plant mud!
In the spring, we sent head facilitator Trevor off to Columbia to deliver a drumming event. This was our first time working in South America. Trevor also came back with glowing feedback from Ralph Lauren in Spain.
Throughout the year, facilitator and music technology expert Chris has given many hours of his time sorting, playing and recording music we needed for our videos and presentations.
Head facilitator Owen has been a huge support and asset all year. Leading groups with his unflappable confidence on every job, he has been a joy to work with.
With a steep rise in the popularity of our One Voice singing activity, we brought a number of new singing coaches on board. Throughout the year, they all have convinced many people that they can actually sing!
Page and his Thriller team have been very busy this year and they have shocked even me by the speed that they have been able to get teams to dance!
A very personal musical high came from attending the stunning premier performance of Ben Till's London Requiem. This very moving event was dedicated to my baby son, George David Hunter.
Of course, none of these events would have happened if it wasn't for the office team that keep everything going. From the first phone call through to the last invoice, there are many hours of work involved. Lisa, Vicky and all the team do an amazing job, and tinkering in the back office and making sure our website looks great and performs efficiently is Mark.
Our Haka masters go from strength to strength and even today totally blew our client's expectations out of the water. I would like to give a big thank you to Bruce and his passionate team.
Lastly, and most importantly, all the above people and skills they possess would have been wasted if participants we met this year hadn't got actively involved in our activities. So, my last thanks are to you! If you have been in one of our events, thank you for taking the leap and getting stuck in!
To all the thousands of people we have met this year and had fun with, please remember how you felt when you tried something new with us and how good, proud or surprised you were in yourself. Maybe next year, you will continue to happily add creativity to your life!
From all the team at Creative Team Events.
For more information about our team events, please Contact Us now.
Pages you may find interesting: