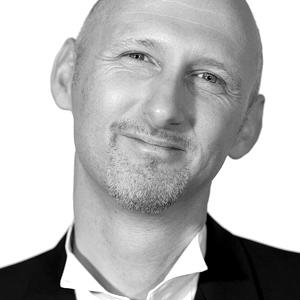 Whenever my phone rings and I see the name Susy Roberts from the company Hunter Roberts come up, I immediately smile. This is because we have been working with each other for well over ten years and I can be assured that whatever Susy asks from us, it will always be fun and an interesting challenge!
We will be asked to deliver an activity with our usual high energy and engaging style, but with pinpoint accuracy and clearly demonstrating the values and behaviours connected with the team's learning outcomes.
Susy is one of the world's most in-demand trainers, consultants and business coaches. She spends her life delivering unique sessions and guiding leaders and corporations through change, strategy and development. Clients that absorb Susy's direction, business tools and training experience keep coming back again and again to further integrate her methodologies into the very core of their organisations.
With clients around the globe and a very busy schedule, it is not uncommon for her to speak one day from the Maldives, the next day Paris, perhaps London midweek and then Gleneagles just before the weekend!
Hunter Roberts deserves further congratulations because this year the company won the much-coveted CIPD People Award for Best Learning and Development Initiative in partnership with ABB.
Ten years ago, bringing an external activity into the training room (especially something from the musical field) seemed like a big risk, or at the very least, quite 'left field'.  We respected the fact that Susy trusted us to win her participants' hearts and minds in order to give them a brand new experience.
Working for many years with training companies such as Hunter Roberts means that we understand the difference between generic team building sessions and training sessions that deal specifically with leadership and change. The language and intention behind the actual facilitation are subtly augmented to achieve the required results.
When I look back over the years of working together, I feel very privileged to have been involved in many of their projects, in some truly inspiring locations.
The very first events that we were involved in had us working with small teams of senior managers. These were held literally all around the globe from Los Angeles on one side to Brunei on the other. Not only did we have to adapt to many different working cultures but, on a practical level, we learnt invaluable lessons about moving drums and equipment through airports and negotiating with check in staff.
By fusing our team activities with Hunter Roberts formats in so many different locations, we have had interesting situations to deal with.
A fantastic example of Susy's determination, and our flexibility, was trying to outmanoeuvre an Italian air strike by landing in a desolate part of France to continue by taxi through the Alps to make the event!
Once, pop star Britney Spears gatecrashed one of our sessions after hearing music when passing by. Talk about participants having to quickly adapt and perform with new team members!
One of the most memorable situations I remember was spontaneously rehearsing an established drumming troupe we discovered within the venue in Brunei. Later, I explained to Susy's training participants that they would be forming one combined orchestra all together! This was a huge culture shift for the senior leaders and also the bemused local drumming group. However, it created an amazing result and enforced the potential of disparate teams working together via music, and emphasised the importance of keeping an open mind!
In between airport lounges, I asked Susy just a few questions about her work and some of our past endeavours.
Q. Susy, you keep up an intense work ethic. What keeps you inspired and motivated with the wide range of work you do?
A. I love what I do and I love who I work with.  I am passionate about making a difference to people and making it easier for them to do a great job at work.  I am inspired and motivated by the desire in people to learn and develop.
Q. Where do you see Hunter Roberts and the future of Learning and Development going in the future?
A. We increasingly have to be focused on the digital world and the changing working patterns and needs of younger people joining the workforce.  People don't want to be in classroom sessions for hours so we need to make the learning even more practical, experiential and digital.
Q. You seem to retain and develop your business relationships further and longer than many other companies. What do you attribute to your excellent client retention?
A. We have had some of our clients for 15 years. We pride ourselves in building strong personal relationships and partnering with our clients so they see us equally as part of their team as they do us as consultants.  We focus hugely on building the client relationship, often giving a lot more value-add, which is always appreciated by our clients.
Q. How does inserting a team activity, like we often provide for you, help or enhance your training sessions?
A. The team activities that you deliver are great fun, highly impactful and are always linked to the learning messages we have been delivering.  The energy and passion created in the team by your activities always provide a great finale to any team event we've delivered.
Q. Lastly Susy, can you add any memorable moments of our working together in the past?
A. I loved the event you did for the Hunter Roberts Family Day when we were all drumming in my lounge with consultants, partners and children, making amazing music. We loved it. I need to have two because seeing the whole of the Linthwaite House Hotel team dancing to Thriller after their mad, crazy Christmas and New Year season was a real experience and had the owner in tears of laughter!
I cannot thank Susy and the Hunter Roberts team enough for their continued support through the years. We hope to undertake more interesting working assignments together and continue to keep clients surprised, challenged and inspired.
For more information about Hunter Roberts, visit their website at:
For more information about our events, please Contact Us.
Pages you may be interested in:
Executive Team Building  | Blog Homepage  |  Team Building Events  |  List of All Our Events