A thrilling team building activity, ice breaker or energiser
In our popular Thriller activity, your team learns and performs its own dance spectacle. Your participants choose between learning the famous zombie routine or working 'backstage'. Participants are often amazed at how professional they look and are so proud of their achievements in such a short space of time. Thriller provides a true demonstration of the power of teamwork and our expert facilitators. We guarantee that you'll be delighted with your Thriller event. We can provide a quote within an hour. Get a quote with absolutely no obligation. Full contact details are on our Contact Us page.

Group size:
10 to 200

Typical duration:
30 mins  to 3 hours
Ice breaker, energiser and team building activity
Our flexible, zoned approach always makes Thriller a hit
This can be a one- or two-zone activity.  Members of your team can choose between dancing the famous zombie dance routine or working backstage on costumes and make-up. There's something for everyone: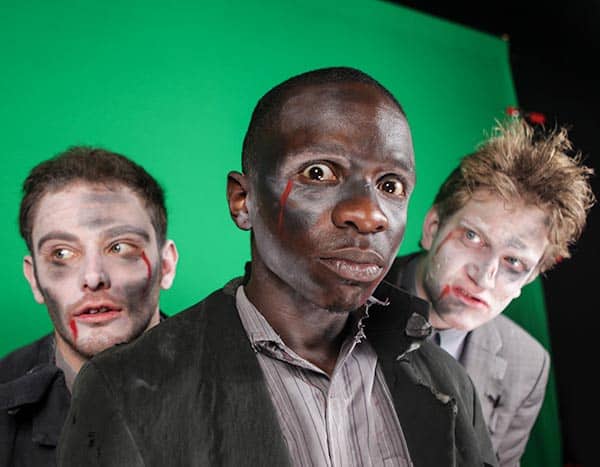 Zone One – Thriller dance! In zone one, participants transform from real people into zombies in 45 minutes! Our resident Pop Choreographer will take them through their 'zombie' paces as they learn the moves to the Thriller dance. All left feet welcome!
Zone Two – costume making and stage make-up (zombie-fying!). Our creative costume designer/make-up artist, who has worked on many different shows and music videos, will teach your group how to create that perfect, scary "zombie" look. Participants will also be given various pieces of material and fabrics and themed costume to put together their zombie look.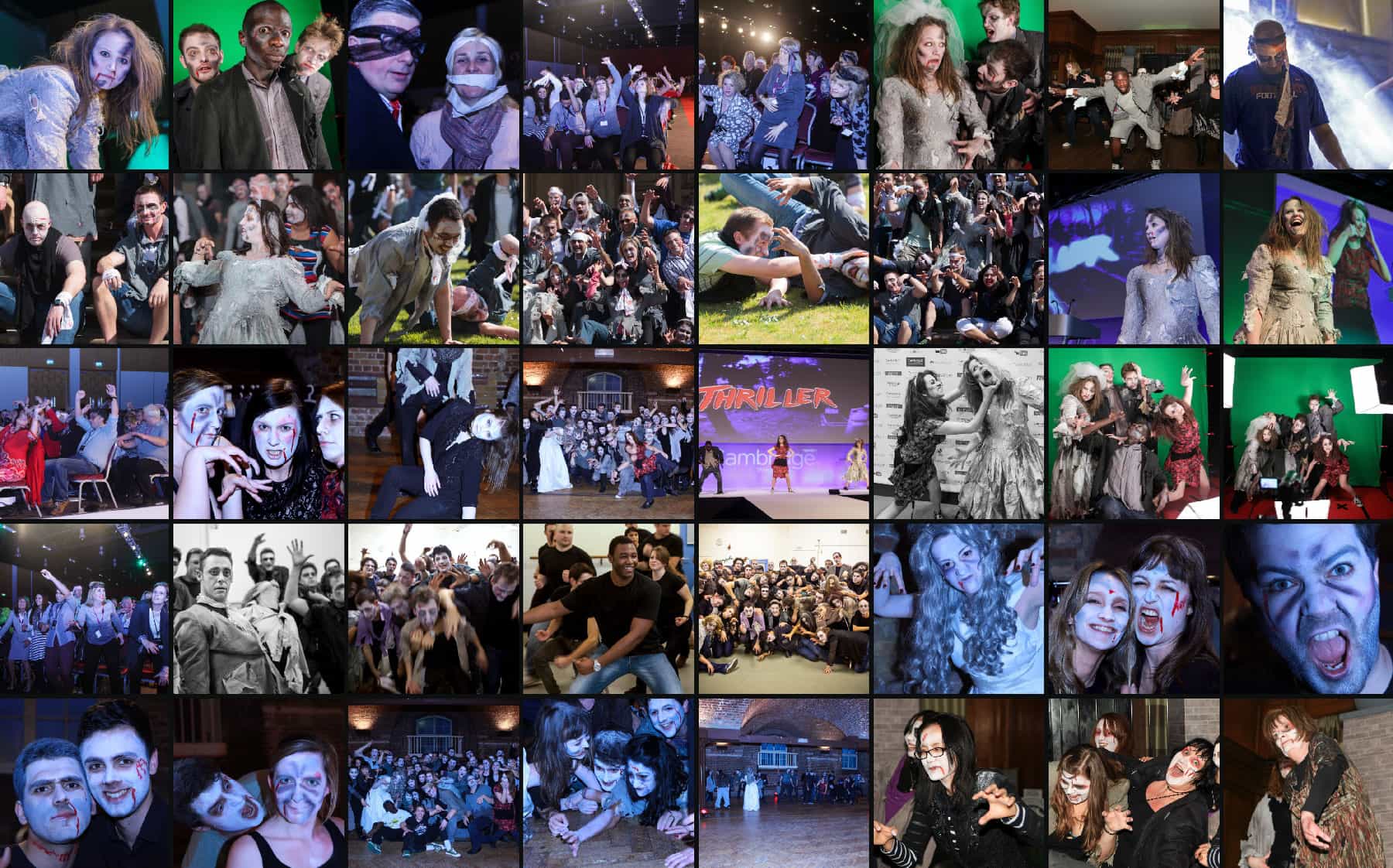 A scarily good finale performance
After completion of the zones, the Thriller event will culminate in the ultimate tribute to the King of Pop – a spectacular finale performance.
We are happy to adapt the event to suit your requirements and can add all sorts of extras, such as:
– moody lighting
– smoke/fog effects
– graveyard props.
Please fill out the form below to get a quote within an hour
"If you'd like a quote, with absolutely no obligation, then just enter your details below and we'll get back to you as soon as possible."
Lisa Hayes, Director of Creative Team Events
Full contact details are on our Contact Us page.