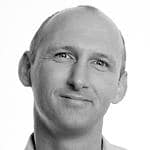 The thought of organising corporate team events abroad or bringing in an event company from another country might at first seem costly or a logistical minefield. However, from as far East as Brunei to as far West as California, we have delivered activities globally without fuss and as cost effectively as possible.
Our secrets are simple. Most of our corporate team events rely on the skill and expertise of our facilitators to create an amazing atmosphere and memorable session without relying on equipment, props or technology. In addition, we offer activities that minimise the number of facilitators. Here are just some examples of how we deliver totally-interactive sessions without incurring huge costs for transport and accommodation.
Boomwhackers are the melodic tubes we use to create an instant musical performance. There is minimal equipment provided, and boomwhackers are very light and portable. I have personally carried and checked in at airports with over 300 boomwhackers in three large bags! The boomwhacker activities we offer need only one facilitator to run an entire session, even if the participant numbers are in the thousands.
Clap Happy is a high energy, fun energiser or ice breaker where we create a clapping and body percussion orchestra with every one wearing coloured rubber gloves! Rubber gloves are even easier to transport than boomwhackers. As with boomwhackers, Clap Happy needs only one facilitator to run a session.
The All Blacks are the most famous rugby team in the world and every rugby nation knows of the Haka ritual that is performed before each New Zealand match. It unites teams – pure and simple. Our Haka does not rely on any special equipment and simply requires the attendance of one to four of our Haka masters, to provide an ancient cultural experience for groups of ten up to thousands.
We have held a number of our Junk Funk sessions all over Europe this year. This is the activity where we create a junk percussion orchestra using everyday throw-away objects. Because of the reusable nature of this activity, it has struck a chord with many global companies seeking out ecologically-themed corporate alternatives. With Junk Funk, we source most of the objects required from the venue itself.
So, this is how we deliver instant conference or meeting spectaculars worldwide, while minimising costs and eliminating logistical concerns.
For more information about our team events, please Contact Us now.
Pages you may be interested in:
Boomwhackers  |  Clap Happy  |  Haka  | Blog Homepage  |    List of Our Indoor Events