We're an events company delivering team activities worldwide
We specialise in providing interactive activities and team events that are fun and inclusive. We are currently delivering our unique activities to remote and virtual teams worldwide. Over the last 20 years, we have successfully delivered thousands of team events across the UK and around the world, involving tens of thousands of participants. In our 20-year history, we have never failed to deliver an event. We are trusted by the world's leading companies. Please view our client list and testimonials. Get a quote now. We can provide a quote within an hour. Full contact details are on our Contact Us page.
Meet the team
Mark Hunter, Head Facilitator and Co-Founder
Mark unashamedly uses high-energy fun and outrageous stage antics to shock and surprise participants, ultimately leading them to perform way beyond their expectations. Born in Perth, Scotland, Mark started his career as a successful professional session musician and has performed all over the world.
For over 20 years, and since witnessing the very inception of drumming events in the UK, Mark has been the leading light in music-based team events. He uses his passion and creative drive to organise and deliver a variety of global events for Creative Team Events.
Mark's key strengths (apart from making everyone laugh with musical analogies) are his top-class facilitation skills and keeping every event fresh and innovative using his Scottish charm. Mark is able to put any group at ease, bringing whirlwind energy and a great sense of humour.
He now lives in Cambridgeshire with his family, and is a passionate photographer and average golfer.
Lisa Hayes, Managing Director and Co-Founder
As Managing Director, Lisa loves working with a diverse range of clients on a daily basis and solving their event challenges! She has a great ability to visualise events and bring them to life. Using her expertise in event logistics married with a sense of drama and action, she constantly brings the spark of creativity to Creative Team Events.
Lisa began her career as a professional TV and theatre actress in many different roles. Applying her unique experience to creating corporate events, she then worked for some of the UK's busiest event companies.
As Co-Founder of the company, she has forged the creative spirit and dramatic formats that have become the hallmarks of our events.  She continues to be at the forefront of designing and developing new event ideas and formats.
Lisa is married with a young family and adores watching live theatre and films.
Helen Johnson, Senior Events Coordinator
With over ten years of experience in a variety of roles within the events industry, Helen brings a new dimension to Creative Team Events. Using her experience acquired from organising major sporting events and exhibitions, Helen is enjoying incorporating her own ideas within our events.
From your first call to final event completion, Helen is involved in seeing your bud of an idea develop into an event spectacle. Based primarily in the office (and responsible for its smooth running), Helen is still often out overseeing the final delivery of events too, and is very flexible in 'wearing many different hats' to cover the different situations that arise in the events business.
An avid music fan and lover of music festivals, Helen balances this with peaceful long walks with her dog. She is also a proud mum and constantly disappointed Bristol Rovers supporter.
Mel Froggatt, Events Administrator
Mel joins us as our Events Administrator, using the knowledge she has gained from her degree in Business and Event Management. With her background, she makes sure everything behind the scenes runs smoothly. She takes a 'hands-on' approach to our event preparations and enjoys brainstorming with the team to create new processes and ideas.
Having previously worked in the Financial Services industry, she knows the importance of attention to detail and meticulous planning. It is important that every client gets the perfect event for their company and she strives to achieve this for them.
A lover of the outdoors and hiking trips, Mel likes to keep active in her spare time. She is also your typical creative type, making all-natural skin products, tinkering with jewellery making and experimenting with exotic cooking.
Vicky Wakefield, Event Coordinator
As Event Coordinator, Vicky juggles many tasks in order to keep the office in order! She is skilled at creating bespoke events. Vicky always ensures that responses to enquiries and the organisation of events are seamless. With a management background, Vicky is used to running a tight ship. This experience, alongside a passion for organising events, meetings and conferences, makes her a vital element of our operation.
With a degree in Fine Art and Art History, Vicky's creative juices were bursting to get out when she started with us! She has found Creative Team Events to be a great outlet for all her ideas, and creates wonderful bespoke proposals for clients.
Vicky is a devoted horse owner, an avid painter and a Bon Jovi fan. At the weekend, she swaps the comfort of the corporate conference room for the countryside, stables and lots of hay.
Sam Holden, Event Coordinator
After over 10 years in advertising and marketing, Sam brings her considerable project management and creative skills to us. Over the years, she has  worked on everything from TV campaigns for pizza to online campaigns for luxury sports watches and everything in between, including a variety of events for some of the biggest names on the High Street.
Originally from Yorkshire, Sam did her marketing degree in Newcastle, returning to Yorkshire for many years before moving further and further south with her husband.
A connoisseur of gravy, and a consumer of tea (daytime) and red wine (evenings), Sam enjoys playing with old furniture and walking her dogs, and sometimes the cat too.
Kelly Charter, Event Coordinator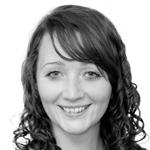 Kelly is the newest recruit to our team and is able to put all the theory from her undergraduate degree in Events Management into direct practice. She brings a new burst of energy to the office and a meticulous attention to detail when organising enquiries or logistics.
What finally happens on the event day is important, but so are all the critical communications and procedures leading up to the event. Although not entirely office based, Kelly is responsible for lots of the unseen work behind the scenes that makes things work.
No matter what position you hold in the company, when it comes to pitching in ideas or brainstorming new options, everyone is involved. Kelly really enjoys this and loves adding her creative input to our events.
Kelly is a keen pianist and enjoys walking her dog and painting her family's boats. She also runs a charity 10km race each year.
Owen Roberts, Head Facilitator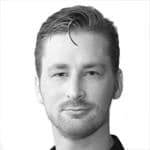 As a Head Facilitator, Owen's responsibilities include the overall delivery of many Creative Team Events. He has a reputation for being very reliable, professional and a great team player. Coming from South Wales, Owen has been a professional musician all of his life.
Having spent the majority of the summer months touring all over Europe, he brings a wealth of knowledge to team events with anecdotes and analogies from the music business.
Owen's diverse interests include philosophy, particle physics and building V8 race engines. Since he completed a climb of Mount Everest over ten years ago, he continues to raise every Creative Team Events session to even higher levels. Owen also has amazing hair!
Chris Abington, Head Facilitator
Chris has a reputation for staying calm under pressure and maintaining his smile and positive outlook. His passion for people and attention to detail make him an invaluable member of the team.
Chris's musical career has involved touring across the UK and Europe, working live with rock and pop bands, swing and jazz orchestras, brass bands and even army marching bands!
Chris is open minded and is constantly learning about music. He has a degree in Technology and Design and has immersed himself into the latest technology concerning electronic percussion and recording techniques. His technical knowledge also allows him to be very handy around the office!
Katharine Ingle, Support Facilitator
Katharine is a Support Facilitator, who can be performing on stage one minute, leading a breakout group the next or packing away thousands of drums at the end of an event!
Katharine has an acting background and has worked extensively in theatres, concert halls and television. She brings this same sense of drama to team events to fully engage your team. She is passionate about making participants happy and loves to play a major part in a range of Creative Team Events activities.
Katharine was actually born in a mud hut in the Rift Valley in Ethiopia, where there was no water or electricity. She believes that her energy and zest for life come from having such a unique birth.
Page, Head Choreographer/ Dance Instructor
As our Head Choreographer and Dance Instructor, Page brings immediate style and energy to every event. Whether he is leading our Thriller event or 'free styling' in our Junk Funk sessions, his movement abilities always bring gasps and applause from the audience. His infectious positivity always leads participants to surpass their expectations.
With Page's immediate support team of Sam, Wolf and Matt, your event will benefit from the top dance performers that London has to offer.
Page was a cast member on the 2009-10 Michael Jackson Thriller World Tour. He has appeared in many music videos, TV shows and theatre productions. With his experience and commitment, he brings real professionalism to your event.
Ann Ogden, Choreographer/Dance Instructor/Support Facilitator
Ann is one of our longest standing core team members. From Glasgow originally, she has carved out a career in London as a professional dancer and, now, as a sought-after choreographer.
In between music videos, theatre shows and blockbuster films, she still finds time to inspire participants with us at Creative Team Events.
Ann's infectious smile and positive spirit are exactly why we have worked with Ann all over Europe and she continues to be a great asset.
You may find Ann dressed as a waitress, hovering around evening dinners, but beware…as this means that she will be springing onto the dance floor as an integral part of our Crashing Waiters surprise!
Benjamin Till, Musical Consultant/Vocal Coach
Multi-award-winning composer and director, Ben creates wonders with harmony and melody within our One Voice team singing activity. He always inspires and creates the perfect learning environment for others to shine. His vast experience has led him to be incredibly versatile and a joy to work with.
Ben has worked in theatre and opera for over 10 years, from London's West End to the Royal Albert Hall and Royal Opera House. Ben's own musical compositions have been broadcast on BBC Radio 1, Radio 2, Radio 3 and Radio 4! He has worked on the feature films Brick Lane and 28 Days Later, and has written and/or directed many BBC-commissioned films and programmes. As described in our recent blog post, Ben has released his first CD – of his composition The London Requiem.
Francis Goodhand, Vocal Coach/Musical Director
During his busy schedule, Francis brings his extensive experience and countless comical behind-the-scenes stories to entertain and inspire our One Voice groups to sing out loud! Francis can always relax a group in seconds and lead participants way beyond their own expectations.
Originally from Ipswich, Francis studied Music at the University of Liverpool. He was associated with the Theatre Royal, Bury St Edmunds for five years, including a year as Composer in Residence. He now follows a varied career as a composer, arranger, musical director and performer.
In the last year Francis has been arranger and musical director for Little Belter (national tour); musical director for An Evening With David Hasselhoff (indigO2) and musical supervisor for David Hasselhoff's appearance on This Morning.
Our Haka Team
Having been at the forefront of bringing Haka into the team building arena, we believe we offer the perfect blend of cultural respect, fascinating history and, of course, interactive physical activity.
We are very privileged to work all over the world with our authentic Maori Haka team, bringing an unmatched level of authenticity and passion. They allow event participants to find out about the Maori culture and how it relates to teams (tribes!) in business!
The tribal elder is a direct blood descendant from the tribe that actually wrote the famous Ka mate Haka. He has the right and permission from New Zealand tribal leaders to share it in our unique team events.
Remo, Partner
Remo supports our drumming events with a huge range of the finest drums available.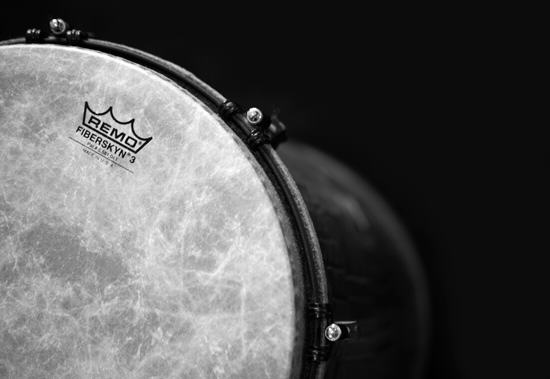 We use a selection of Remo drum types from all over the globe to promote a subtle multicultural message.
With no animal skins used at all and through the use of state-of-the-art body materials, we avoid any issues with religious or ethical concerns.
Remo drums are not affected by temperature in our outside event options or transportation by air.
The Remo website has a wealth of information on drums, drumming and the health benefits connected to these activities: www.remo.com.
Our events are unique and they work
We can create a unique and memorable event for you. Have a look at our popular events. All our events share a number of critical ingredients that ensure they are successful time and time again with a broad range of people and organisations. These ingredients are:
events designed to involve everyone
immense fun
the best, most experienced facilitators
a focus on a creative team activity.
That's why we are confident that you'll be delighted with your event, so get a quote now.
Full contact details are on our Contact Us page.
Pages you may be interested in: