Fun and unique drumming events for team building and ice breakers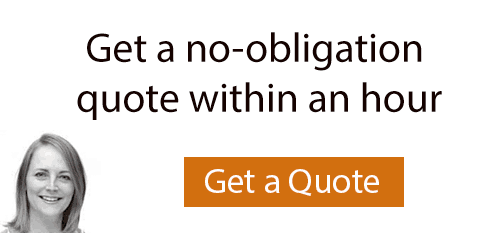 With the power of drumming, we can transform your team and provide a unique and unforgettable team building experience. Even after more than 20 years, our drumming events continue to remain incredibly popular. In fact, drumming accounts for over 50% of the sessions we deliver every year, and we have gained a reputation as the market leader.
We have been at the forefront of using drumming to benefit a wide range of corporate organisations, for example, in conferences and team building. We offer proven drumming events to suit a wide range of occasions. Get a quote now. We can provide a quote within an hour. Full contact details are on our Contact us page.

Group size:
5 to 5000

Typical duration:
30 mins to all day
Ice breaker, energiser and team building
Watch a video of a typical session
To help you understand how drumming would fit into your particular day, we have filmed a typical team building session. You can view it by clicking on the play button, below.
How our drumming events work
We have some of the best drum facilitators in the world. Their speciality is being able to bring out the potential of any group. They entertain, teach without teaching and consistently get your group playing, sounding and feeling great. They specialise in being able to unleash the hidden energy and potential of any group.
Bit by bit, the team learns simple drumming techniques and simple rhythms, until it's hard to believe the combined sound. In no time at all, the team will be able to create an impressive ensemble performance, while having a huge amount of fun.
We always finish our sessions with one final performance that encompasses everything learned.
This provides a spectacular aural and visual climax to the event. This is usually an uplifting and emotional spectacular, which never fails to energise the team.
We have delivered many drumming events worldwide
We are trusted by many of the world's leading companies, as shown by our client list, and we have delivered many drumming events worldwide.
View a slideshow

of photos from our recent drumming events.
Questions and answers
Here are some answers to typical questions we receive:
Which occasions are best suited to drumming?
One of the reasons that our drumming sessions are so popular is that they work so well in many different types of occasion, including:
conferences
team building workshops
meetings
away-days
product launches
corporate parties
leadership and management training
How many participants can play?
Thousands! We are sponsored by Remo, the world's largest drum company and we have plenty! We deliver drumming sessions for groups as small as five to very large groups, up to 5,000.
How long does a drumming event last?
Whatever suits you. We will work round whatever time limitations you have. 30 minutes up to an all-day multi-activity session.  The duration of a typical event is about one to two hours.
What space and room type is required?
Any room will do.  There are absolutely no restrictions on the type of room that can be used. Participants just need space between their legs while sitting on a chair.
Where should I hold my drumming event?
Wherever you want! We deliver events across the UK, and worldwide. So, we are very happy to come to you, wherever you are on Earth. Drumming is a cost-effective team building solution as we have mastered how to ship drums across the world at low cost.
Please fill out the form below to get a quote within an hour
"If you'd like a quote, under absolutely no obligation, then just enter your details below and we'll get back to you as soon as possible."
Lisa Hayes, Director of Creative Team Events
Full contact details are on our Contact us page.
Please download our drumming events brochure (in PDF format), which provides further information.
Pages you may be interested in:
Haka  |  Boomwhackers  |  Clap Happy  |  Team Building Singing  |  List of Indoor Events