We can provide a unique team building activity to suit your particular group and location. For virtual and remote teams, we offer our virtual team building activities. We'd love to help you choose the perfect event so please Contact Us now! Please click on the images below to view information for each type of event:
Strong benefits
For over 20 years, we have been delivering fun and effective team building activities in the UK and across the world. We specialise in inclusive events that are enjoyed by everyone, regardless of age, physical ability, language, job title or culture. By creating a level playing field, we deliver superior outcomes. The result is maximum interaction, fun and excitement, as well as many tangible benefits for the group. For further information, please Contact Us to discuss the options. Get a free quote without any obligation.
We offer:
an exciting range of both indoor and outdoor team building events, and are happy to combine them
activities for any size of group. We can deliver events to very small groups from five people. Equally, we have a strong track record of cost-effectively delivering large events for up to 5,000 people
location flexibility. We'll come to absolutely any location – UK or worldwide
complete flexibility on the session duration. Whether you have only 10 minutes or all day, we have an activity for you!
Our team building event ingredients
With 20 years of experience delivering successful events worldwide, we know that there are four key ingredients for success. These ingredients at the heart of all the sessions we offer:
Inclusion. All members of the group should be able to participate, regardless of  their level in the organisational hierarchy, fitness level, language or whether they are extroverts or introverts.
Interactive performance-oriented tasks. From many years of experience, we have found that interactive performance-based activities take team building to a higher level.
Expert, well-trained facilitators.The quality of a facilitator can determine whether an event succeeds of fails. We take no risks and use only the best, well-trained and experienced facilitators.
Fun. Participants are much more receptive to new ideas, and to working together as a cohesive group, when they are having fun and enjoying themselves. We guarantee that participants will have great fun!
Our client list and testimonials are proof of our success. Many people leave with strong emotional memories of the day their team came together.
Examples of our most popular team building events
We have developed a varied portfolio of events that consistently work, which eliminates the risk for you. Some of our most popular activities are: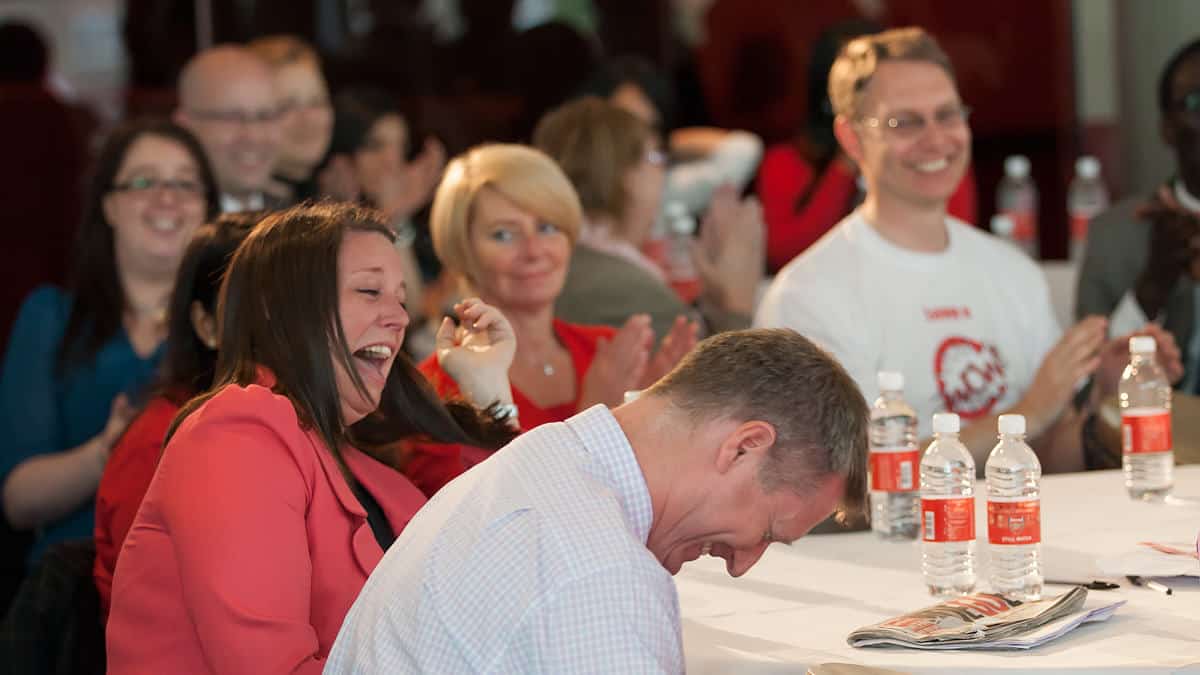 Drumming. We use drumming as a means for your team to collectively experience the power of working together, in an unforgettable event. Our expert and high-energy facilitators transform any size of group into something very special. No musical experience is necessary. Participants discover the ability and value of listening to each other and the sense of contributing to the greater whole. Expect non-stop action and a lot of laughs on your musical roller coaster journey.
Haka. First, your group will be stunned by the surprise entrance of our authentic Maori team. Then, they will be enthralled by the descriptive story behind the Haka before taking to their feet to learn how to perform this ancient ritual themselves! Steeped in tradition, this engaging activity fits seamlessly with today's business messages and provides fantastic team entertainment, which will be remembered for years to come.
Team Apprentice. We recreate all the excitement, pressure and success of the famous TV show to put your teams through non-stop mini-challenges to test creativity, attention to detail and the ability to work together. You can choose from a variety of tasks that suit your day, time-slot and venue. However you create the day, we promise you lots of team building fun, with individuals getting to try new skills and having to work with each other in very new ways.
Urban Jam. Let us see just how modern thinking and creative you can be. Your group will rotate around three very different and 'current' performance challenges.
In Street Moves,  you will be taught by a professional street dance choreographer how to perform a snappy dance routine, working as one.
In Junk Funk, your team will learn how to turn household and industrial objects into a mesmerising percussion performance. Multi-layered rhythms, beats and accents will lift the roof off. With our Beat Box & Rap option, our jaw-dropping human beatbox artist will give your group a demonstration and then it is there turn next! Participants will all learn the basic sounds and techniques using nothing but their mouths. We add a surprise rap challenge and integrate it with their amazing beatboxing.
It's a Knockout. We create a circuit of inflatable challenges that will bring as much hilarity and physical workout as you can muster. Expect thrills, spills and excessive laughter as teams bounce to success. There are many formats and variations on offer with this event you can always create a bespoke event.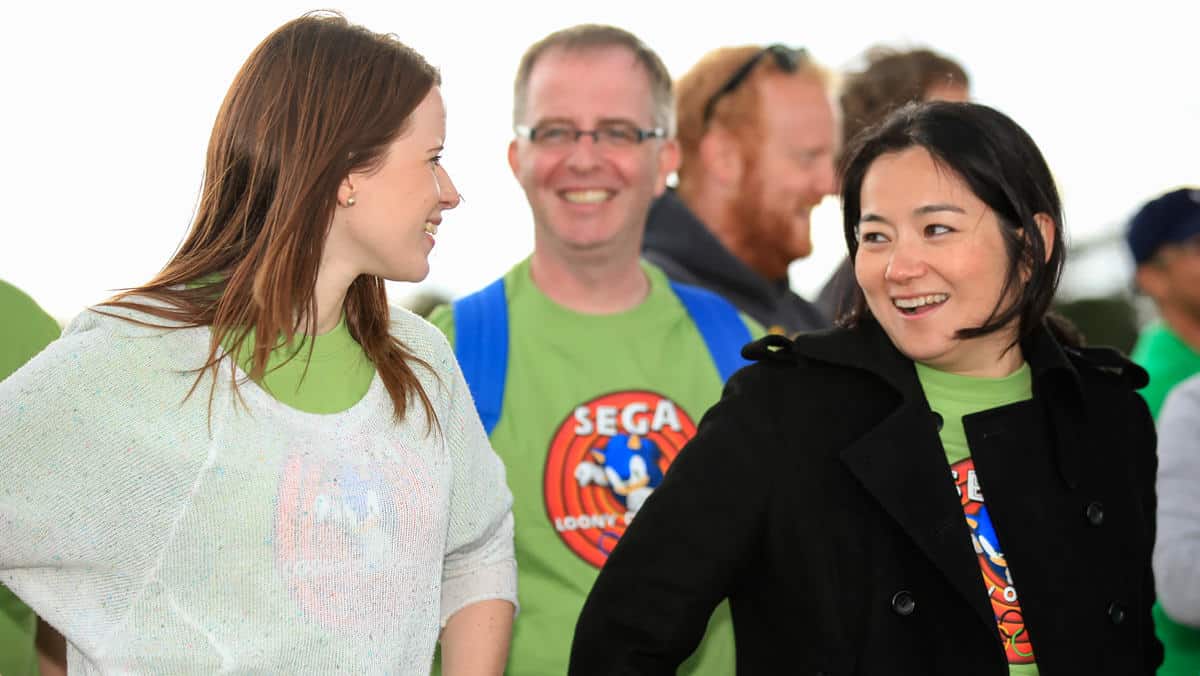 Thriller. Everyone is aware of the world's most iconic pop dance routine, but how many can actually do it? Taught by world-class choreographers, your team will learn, step-by-step, how to recreate all the moves together as one unified dance troupe. But even that is not enough. We also add all the horror costumes and zombie make-up to complete the ultimate team spectacle. There is always a 'wow factor' finale, which is great for capturing on film.
As you will see from our complete team building events list, this is just a snapshot of our most popular team building events. There is a world of other activities, each with endless variations, that we can offer so that your event is as perfect as it can be.
We'll help you deliver your best ever team building event
While our team building events are designed to deliver visual and aural splendour, we also believe that simple is best. Especially when dealing with our performance-based team building activities, our sessions need minimal technology and very little set-up. We have designed each activity to fit quickly in and around any conference, meeting or corporate dinner.
We pride ourselves in being able to deliver a unique team building event for you. From the first phone call, we promise to listen, and respond to, your requirements, concerns and aspirations.
Let us know what company values and messages are important to you so our instructors and facilitators can highlight and promote them through our team building events. While having as much fun as possible, we believe this can add even more value to the overall experience.
After over 20 years, we have seen the good, the bad, and the great group activities come and go. We are happy to share with you our experiences of delivering thousands of events to help you make yours even better. Our sessions often have a profound impact on their participants.
From the first few surprising seconds to the last goodbye, participants will be moved and stunned at what they have just achieved. This will be an event that will be remembered for years, for all the right reasons!
Download our PDF brochures
Please feel free to download our PDF brochures for some of our most popular events by clicking on the following link:
Please fill out the form below to get a free quote
"If you'd like a quote, with absolutely no obligation, just enter your details below and we'll get back to you as soon as possible."
Lisa Hayes, Director of Creative Team Events
Full contact details are on our Contact Us page.
Pages you may be interested in:
Indoor Team Building Activities  |  Outdoor Team Building Activities  |  List of Our Events