We understand the challenges associated with team building for a large group, particularly when you want to involve everyone. Over more than 20 years, we have developed a specialist, cost-effective range of team building events that are specifically designed for large groups of up to 10,000 people. Please get in touch for further information or ideas, whatever stage you are at planning your next event. You can contact us by phone, contact form or email. Full contact details are on our Contact Us page.  We can also provide a non-obligation quote within an hour. Get a Quote now.
Watch our video
In the video below, Lisa Hayes, Director of Creative Team Events, describes our team building activities specifically designed for large teams.
Team building activities for large groups of employees
We offer a range of compelling team building activities that can be successfully delivered to teams as large as 10,000 people. There's nothing quite like one of our large team building events. Seeing thousands of synchronised waving rubber gloves can take the breath away. In the video below (press the play button), Mark Hunter from Creative Team Events describes several activities that are ideally suited to large groups.
Equally, a drum orchestra consisting of thousands of people playing in perfect time, with a range of intricate rhythms, never fails to evoke an emotional response and goosebumps!
Over more than 20 years, we have fine tuned a range of team building events that work perfectly with large teams.
Not only this, our approach and processes ensure that having a large number of participants won't delay your agenda. Our events for large groups have a number of aspects in common:
minimal set-up and clear-down time
cost effectiveness
a unique, emotional and memorable experience, for everyone.
We have become highly skilled at being able to set up large rooms, and distribute equipment and instruments in seconds. Through minimisation of equipment needed, and avoidance of substantial transport costs, we can deliver events for very large numbers of people at extremely cost effective rates, so you achieve significant economies of scale. However large your group, we ensure that, through the use of expert in-house trainers and facilitators, who have been specifically trained to work with large groups, everyone is involved – even those on the back row!
We are specialists in team building for groups upwards of 400 people
With so many large companies with branches and even individuals scattered around the country (or indeed the world), the need for team building activities has never been so great. The ability, through team building, to effectively reach a large numbers of staff members provides the opportunity to deliver true connectedness and positivity. If you are holding a conference, you have a great opportunity to unite your team.
We have a range of specially formatted corporate activities for teams of upwards of 400 members – to many thousands! No matter how large your group is, we will make your event feel personal and intimate, with everyone having fun and working in the same direction.
No matter what activity you decide on for entertaining and bonding your group together, our experienced and talented expert facilitators will provide great stage presence, control and subtle understanding of how to link the team activity to your conference message.
Team building ideas for large groups
We are constantly introducing new options to our extensive portfolio to give you an even bigger range to choose from, so here are just a few brilliant options.
Few activities rival the emotional impact of singing together with hundreds or thousands of other people, as demonstrated by the popularity of Rock Choir. Our One Voice team building singing option is ideal for large groups. Our expert singing coaches turn the room into one powerful choir. Using a well-known and current pop song, we will have melodies and harmonies all working together in no time at all. As with almost all our options, this team activity can take place in one room or in separate break-out rooms before reuniting for the final rousing performance. Read more about our One Voice team building option.
Clap Happy is a variation on our boomwhackers activity, with a quirky twist. We have all your delegates wearing coloured rubber gloves and we create a clapping orchestra to give an energising blast to lift the spirits of the room. Clap Happy is all about fun, colour and rhythm, and looks spectacular with large groups. The gloves are gifts for the audience to take away so there is no clear-up required. Read more about our Clap Happy activity.
Why not try Human Beatbox? Everyone is always stunned by our beatbox artist on stage. After a performance that always brings the house down, he delivers the news that it's your team's turn next! Participants then learn the sounds, effects and beats all created from their mouths to recreate the unmistakable drum machine sound. This is hilarious to begin with everyone making bizarre sounds but, very quickly, it all comes together with the whole room becoming in sync and rhythmical as one. Read about our Human Beatbox option.
With African gumboot dancing, our multi-talented African artists will have everyone on their feet in seconds, learning the moves and steps to this incredible traditional dance. Accompanied by our own singers and drummers, this is a self-contained team building explosion of fun and energy for large teams direct from Africa. Read more about African gumboot dancing.
Last but by no means least is Haka. We flood the room with Maori warriors that will stun any group with passion and intensity. Your group will first hear the fascinating history behind Haka and its tribal context before learning the words and moves to be transformed into a huge, unified tribe. Seeing a large team transformed is an incredible sight. Read more about our Haka activity.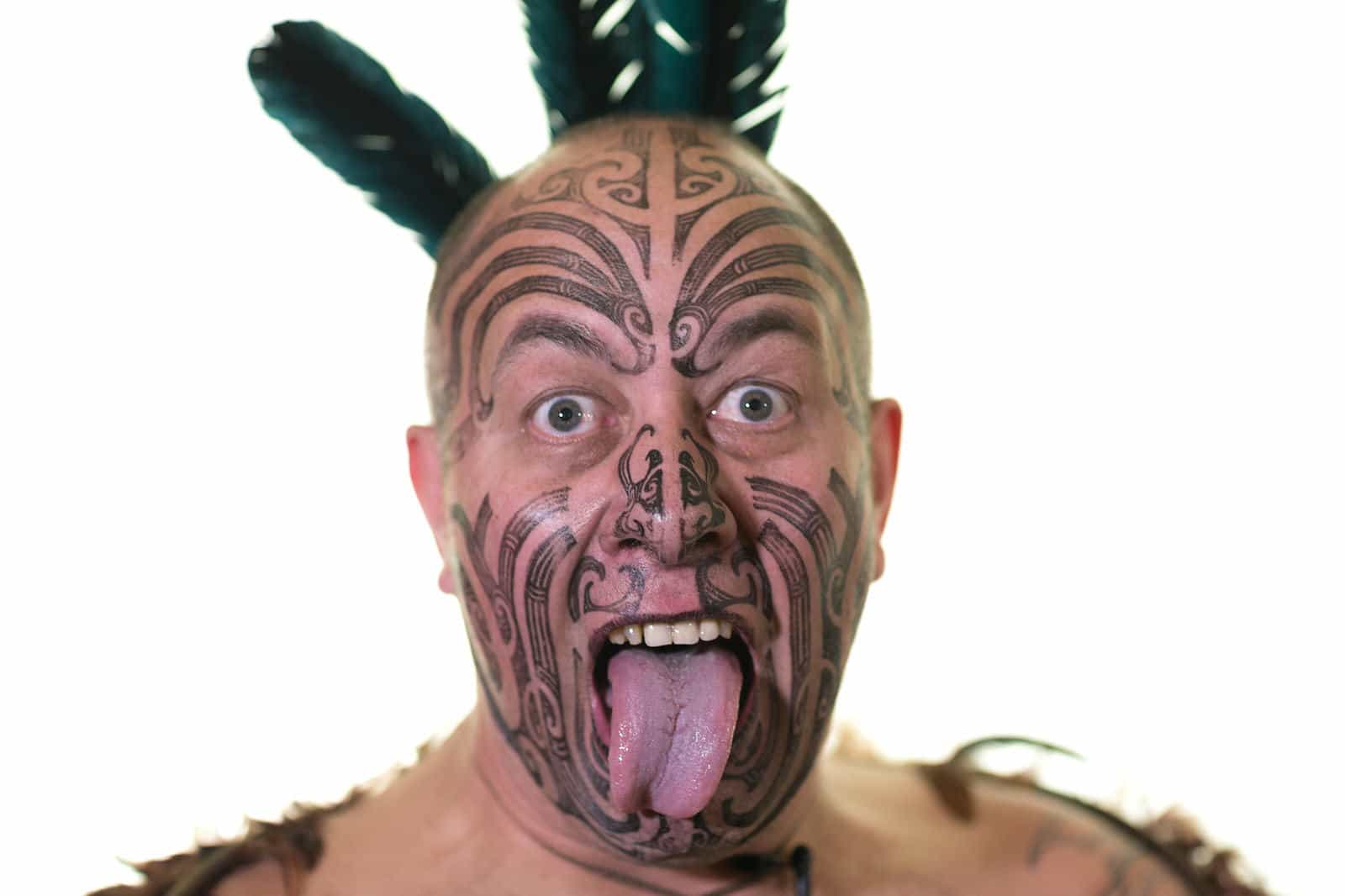 Case studies of large team building events
Here are some recent examples of events we delivered for large teams, with a description of what we did for our clients, from the beginning to the end. Our hope is that you will see just how straightforward it can be to hold a successful event involving a large number of participants.
Case study 1 – Three-day conference with drumming and team singing
Over three days, we provided a drumming activity (on day one), a morning energiser (on day two) and a team building singing activity (on the final day).
Arrival is always critical, as almost everything we do is a surprise, and nothing can be left to chance. It only takes one early or lost delegate to see what we are unloading, and the game is up! So, on day one, all our vehicles and staff arrived discreetly and unbranded.
We unloaded into a nearby anteroom so we could unpack the drums and prepare. When the delegates left the main plenary, with military precision, our 14 staff jumped into action and had the entire room of 70 cabaret tables surrounded with drums in under 20 minutes!
Sometimes, there is no possibility of setting up a room before delegates arrive, so we offer an alternative option. If a session is running in the main plenary, we can quietly amass all the drums outside various doors around the hall and when it is time to disperse them, we simply flood the room from all angles with instruments. This works very effectively and makes it easier to fit this activity into your agenda.
With the remaining five minutes before the return of the delegates, we welcomed and quickly taught the senior VIPs how to play along with us on drums, on stage. This is always an incredibly exciting and a huge leadership surprise. If managers and leaders step up to the plate, this transmits a strong message to delegates about what is expected of them. We only had 30 minutes to transform the room into one cohesive drumming orchestra and we certainly did it.
On day two, the delegates walked into the conference room at 8 am to be greeted with a wall of sound and a dazzling light show! On stage was one of the country's top female DJs being accompanied with professional percussionists adding blasts of sound on top. What happened next even took us by surprise. Everyone started dancing. We had a night club atmosphere and yet everyone had just had breakfast! What a way to start the morning!
For the final day of the conference, the conference organisers had commissioned a special company song to reflect the company's values. Our West End vocal coaches taught everyone in the room how to sing it together in harmony. The power of the entire company creating a wondrous sound together was just magical and a fitting end to the conference. Team singing is always a perfect conference option for large groups as it engages everyone and requires little or no equipment to worry about.
Case Study 2 – Thriller for 700 participants, in 45 minutes
After looking through our website, our clients settled on our Thriller option for 700 conference delegates. This is where, usually over one or two hours, our expert choreographers teach everyone the famous Thriller dance routine and then add our zombie costumes and horror make-up for the finishing touch!
After hearing that the event only had a timeslot of 45 minutes, we decided to go ahead with a totally new format. We totally re-choreographed the dance so that, standing in position and following our dance experts on stage, participants could move and sway in perfect zombie motion along with the music. It was a complete success and our clients were overjoyed at the results and very grateful that we could flexibly change the format to suit their particular timing constraints.
In terms of set-up and logistics, it couldn't have been simpler, with one microphone on our head dancer and recorded music played through the PA. It was an example of amazing team building with a large group with very little equipment and minimal set-up.
Case Study 3 – Boomwhackers with 2000 people, in 20 minutes
What can you possibly do with 2000 delegates in 20 minutes and still get amazing team building results? The answer is boomwhackers! We had hidden, beneath each table, bags of boomwhackers so that, when I walked out on stage and revealed this fact, it took less than one minute to have everyone in the room with an instrument in their hands and ready for action.
This whirlwind session had melody and harmonies going in seconds and, because the boomwhackers are so bright and vibrant, the conference hall just looked like an ocean of colour! The sound of everyone playing together was immense. Within the short time frame, we had completed a rousing finale with five different musical parts all working together.
This was achieved with only one facilitator on stage leading the session…with 2000 participants! The costs of the actual boomwhackers were built into the event fee so, at the end of the session, everyone took their musical plastic tube away as a memento. Boomwhackers are a highly effective solution to providing an amazing team building event to large groups. They are light, easily transportable and relatively quiet.
All our many team building options for large groups have two things in common – maximum impact and a great surprise for participants. For event organisers, they are easy to fit into any agenda, venue or timescale. We will leave your team on a complete high!
Please contact us for help, ideas or a quote
"We'd love to help you, whatever stage you are at planning your next event. We're happy to provide further information, ideas or a quote. Just enter your details below and we'll get back to you as soon as possible."
Lisa Hayes, Director of Creative Team Events
We take your privacy seriously. Read our Privacy Policy.
You can also contact us by phone and email. Full contact details are on our Contact Us page.
We can provide a non-obligation quote within an hour. Get a Quote now.
Pages you may be interested in:
Team Building Events  |  List of Our Events  |  Conference Ice Breakers