We offer a compelling team building activity based on The Apprentice. The BBC's The Apprentice has proved a highly popular TV show, with over 10 million viewers. If your team thinks it can do better, then here's the opportunity! Our highly-popular Team Apprentice event puts your team through its paces with similar types of challenges to those facing the TV contestants. This is the perfect team building activity or corporate entertainment event. Please get in touch for more information or ideas, whatever stage you are at planning your next event. Full contact details are on our Contact Us page. We can provide a no-obligation quote within an hour. Get a Quote now.

Group size:
10 to 200

Typical duration:
Half a day to full day
Team building activity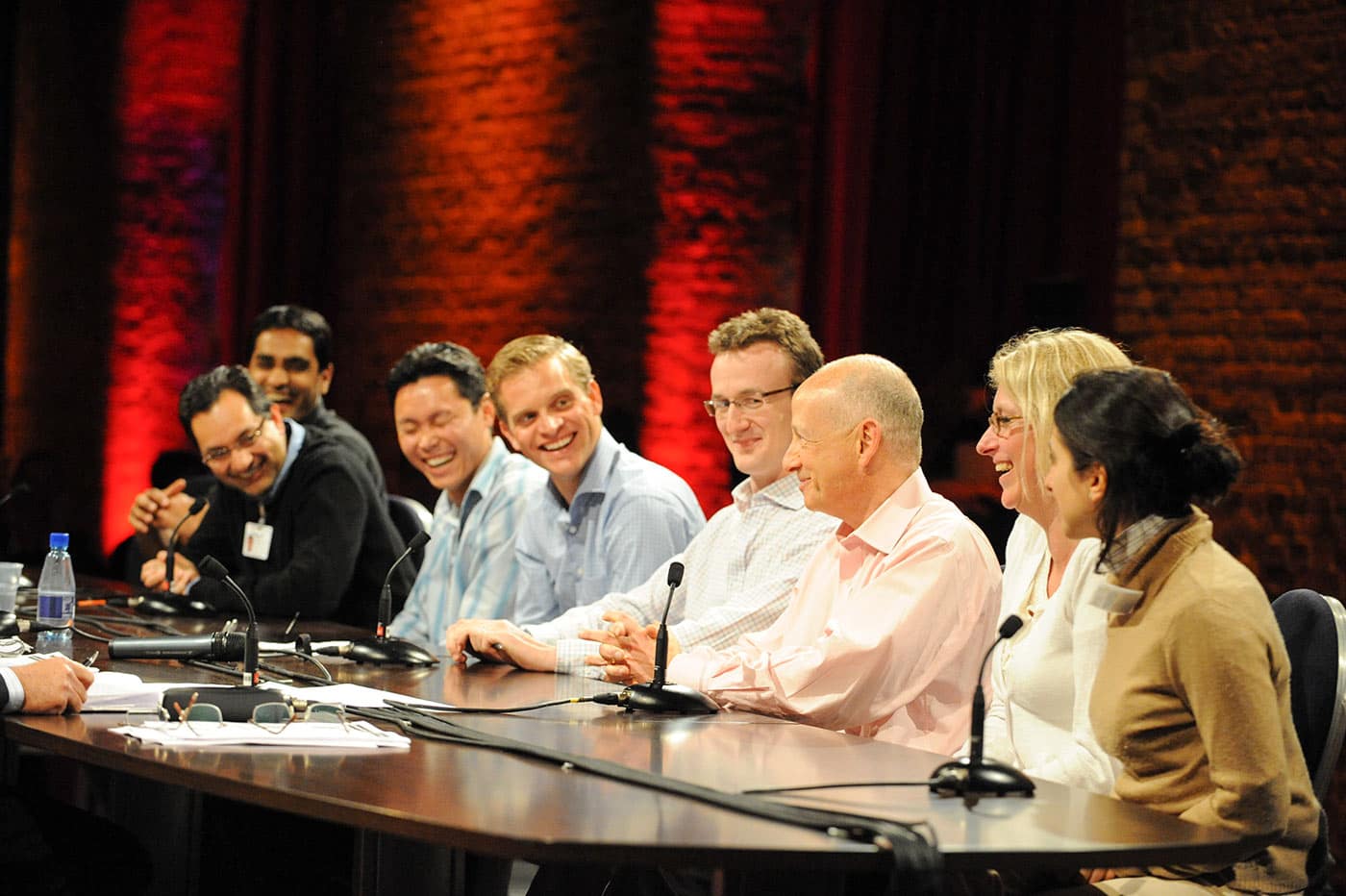 Team building inspired by The Apprentice – you're hired!
Your team takes part in an exciting set of challenges that require a wide range of skills and creativity. Most importantly, all challenges require participants to work together as a team. Participants compete in small teams for the Team Apprentice trophy.
We've all watched The Apprentice, intrigued to see how the teams cope with their weekly tasks. We've squirmed as we watch the teams trying to source goods and services and negotiate the price. Then, there's the unforgettable high drama of the boardroom interrogation scene as Lord Alan Sugar points out the obvious deficiencies of the teams' actions.
Here's the opportunity for your team to shine and show how you can do better. Our fast-paced Team Apprentice event will test teamwork to the limit and provide lots of fun and hilarity along the way. Team Apprentice is an ideal team building or corporate entertainment activity for improving communication, breaking down barriers, improving time management and inspiring creativity.
We do not adopt the TV show's strategy of highlighting the failings and inadequacies of individuals. Instead, we celebrate the contribution of everyone in the team and always highlight the positives. A fantastic feel-good event for all participants.
We can tailor Team Apprentice to your needs
Team Apprentice is a highly popular team building experience, and we can deliver a truly unique event for you. We can tailor the events to your specific needs, and you can choose from a wide range of Apprentice team challenges. Recent examples include clothing design, the manufacturing of new products and the shooting of a promotional video and there will be exciting and unique Team Apprentice challenges ideally suited for your team!
Please contact us for help, ideas or a quote
"We'd love to help you, whatever stage you are at planning your next event. We're happy to provide further information, ideas or a quote. Just enter your details below and we'll get back to you as soon as possible."
Lisa Hayes, Director of Creative Team Events
We take your privacy seriously. Read our Privacy Policy.
You can also contact us by phone and email. Full contact details are on our Contact Us page.
We can provide a non-obligation quote within an hour. Get a Quote now.
Please note that while our Team Apprentice event is inspired by the BBC programme The Apprentice, neither the BBC, NBC or any of their affiliates are associated with this team building event.
Pages you may be interested in:
List of Our Outdoor Events  |  List of Our Indoor Events  |  Team Building Events