We deliver every imaginable outdoor team building activity – from vast It's a Knockout challenges to the thrill of a high zip wire! From 2013, we significantly expanded the number of outdoor events we offer. We are uniquely placed to offer a combination of indoor and outdoor team building activities to suit all personalities and eliminate any dependence on the weather. Get a quote whatever stage you are at planning your next event. We can provide a quote within an hour. Full contact details are on our Contact us page.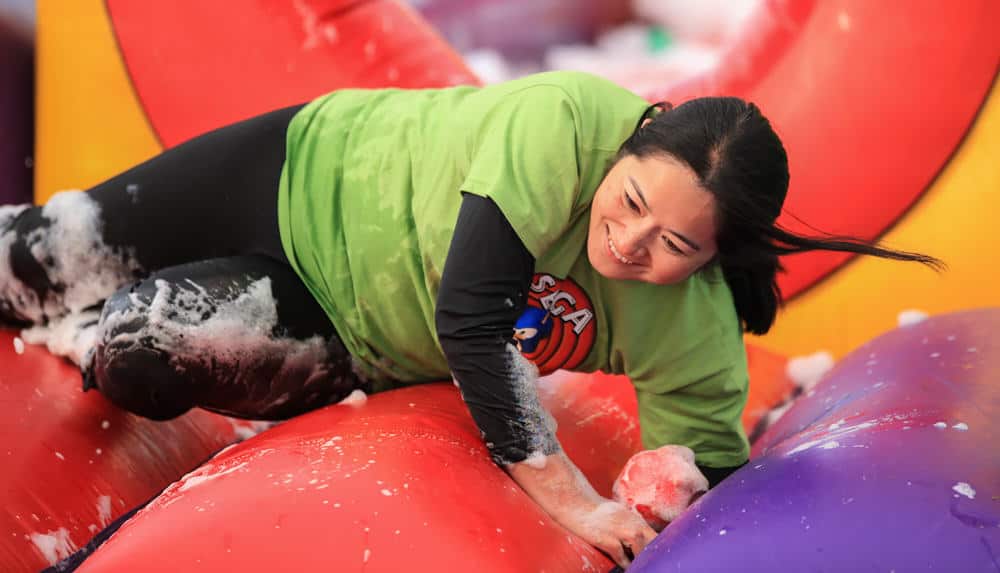 Choose from a great range of activities
Challenge your team in a new environment full of excitement and fun. Let the imagination of your team run wild with a surprise around every corner. You can choose from a wide range of outdoor team building activities, customised to your specific requirements. Pick from a range of activities, including:
A major benefit of choosing one of our outdoor events is that any size of group can be catered for.
Outdoor team building in professional hands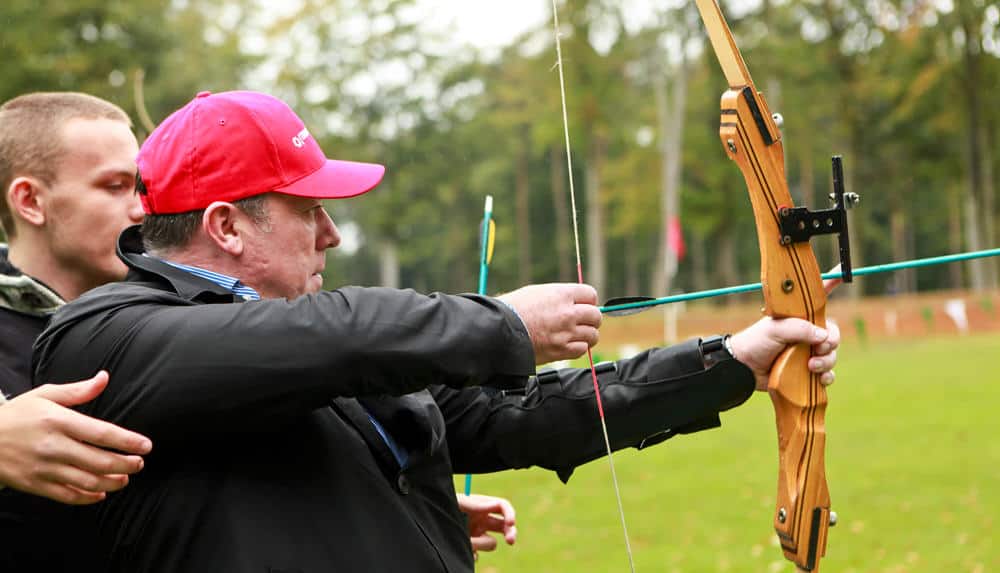 Whatever you decide that is right for your team, you are in professional hands and we will help guide your team to:
maximise the overall group experience
develop problem-solving abilities and decision-making skills
increase personal motivation
highlight better communication skills
have lots of team fun!
As with everything we do, our instructors and facilitators are there to entertain, help in any way and, of course, keep your team safe.
Making your outdoor event unique
The culmination of doing something unique and physical with colleagues is often unforgettable. We can design an elaborate journey for your group around many separate activities areas or you can allow your group to concentrate on just one activity.
Our outdoor activities can be used within a treasure hunt or form part of any team competition.
We also have an extensive list of traditional physical and mental tasks that can be incorporated to get your team working together and individuals seeing new facets to each other. Our challenges, while still fun, can link with your business messages to create the relevant connection to your meeting or conference.
See members of your team push their limits, surprise themselves and put teamwork into real action.
Please fill out the form for a quote
"If you'd like a quote, with absolutely no obligation, then just enter your details below and we'll get back to you as soon as possible."
Lisa Hayes, Director of Creative Team Events
Full contact details are on our Contact us page.
Pages you may be interested in: