We'll deliver an unforgettable corporate family fun day
Corporate family fun days are a fantastic way to say thank you to employees and have families meet and interact with each other. Family fun days show employees that the company appreciates them and is willing to invest in a special day to show it. We can organise and create an amazing day full of fun and excitement for children and adults. With a great selection of outside activities available, we can keep everyone entertained. Please Contact Us now.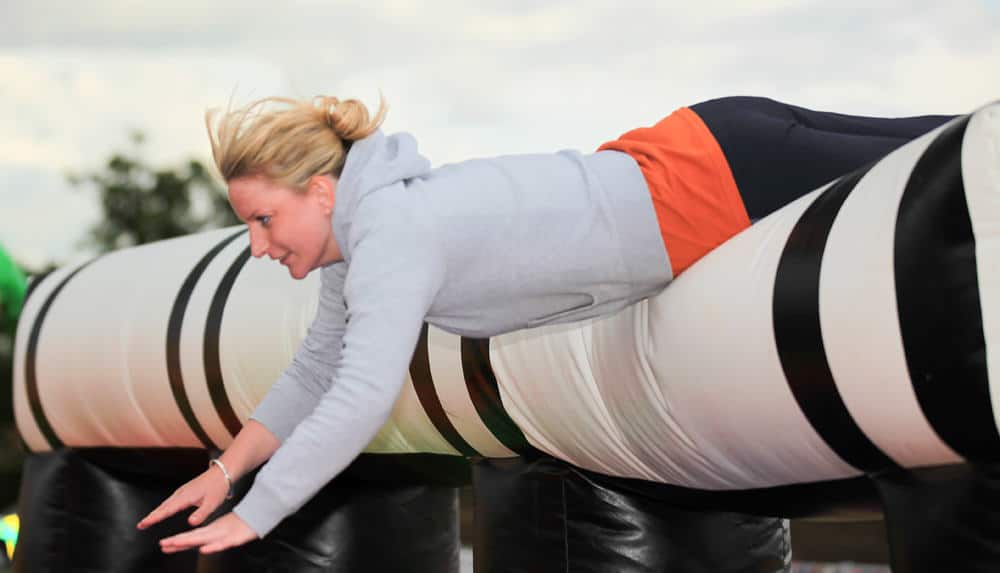 We offer many different formats and options for your family fun day
There are many different ways to format your family fun day, and the two most popular are:
to have an area set out with a range of activities on show. Your guests simply come along and try what they want when it suits them
to have certain activities running at certain times. Guests make their way to each activity at the specific time.
We have many activities to choose from. For example, you can choose from anything in our current outdoor and indoor activity list. We have an excellent network to acquire anything else you might want to include, such as live bands, celebrity entertainers, stilt walkers, human statues and wandering magicians!
You can let your creative side go wild and theme your entire day, for example, with Willy Wonka or Harry Potter theming.
We always try to have some finale or climax to the day to bring an event to an exciting close.
You do not need to worry about the venue or catering. We have extensive knowledge of venues and events spaces all over the UK. Catering can be as simple as an outside BBQ, all the way up to a full marquee and sit-down service.
Safety and security is paramount
Creating safe and secure events is of paramount importance to us. Parking marshals and site security can be supplied as well as any coach transits if required.
We look forward to hearing from you and working together to create the perfect day and lasting memories for everyone.
Please fill out the form below to contact us
"If you'd like a quote or have further questions then just enter your details below and we'll get back to you as soon as possible. We strive to provide a quote within an hour."
Lisa Hayes, Director of Creative Team Events
Full contact details are on our Contact Us page. We'll provide a quote within an hour.
Pages to may be interested in: