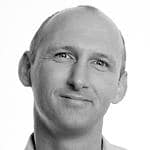 I believe that one of the most important aspects of successful team building is play. We must not feel guilty about play. Many of us have forgotten how to play. Perhaps we feel that life just got full up, or we just grew up. "Play is for kids." "I'm past all that." "Life's a serious business." "Waste of time." " Look at my in-tray." "It can't all be fun you know." These are comments I hear when I describe what I do for a living.
Yet, more and more research and studies are showing that play might be much more useful, and certainly has been crucial to our species, than ever thought before. We will explore this research in future blog posts.
By playing with creative options we subconsciously muse over them, test them, eliminate bad results, seek boundaries, relax, go out on a limb and find solutions.
This works the same for sport, business, music, science or whatever.
As adults, we find it hard to let go and play with the people around us, especially people at work. Of course, this is exactly what we get called in to try and change, or at least highlight, with the work we do.
We use this sense of play in all of our teambuilding events and conference activities because we have seen the results, and that's what inspires us to continue in this industry. We make no excuses for the outright hilarity or the style of facilitation we adopt. What may appear childish, over dramatic or just 'way out' at first sight has proven time and time again to be a winning formula for each group we work with.
For more information about our team events, please Contact Us now.
Pages you may be interested in: