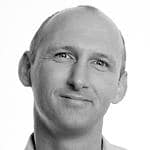 At Creative Team Events, music and rhythm play a critical role in our team building activities. I have asked Owen Roberts, one of our head facilitators and worldwide seasoned professional guitarist, for his comments on the comparison of solo performance with performing music as part of a team event.
"I am a professional guitarist, and have many years of experience of playing music solo. For me, the joy of playing solo, when I am playing at my absolute best, is not rooted in boosting ego. There are inevitable strong feelings of self-worth in the moment of performing at your best, knowing that you are fulfilling your potential and that your hard work with practice has earned its reward. There is also an added feeling of connection and freedom, hearing the music and knowing that you are free to take it wherever you feel it wants to go."
"I'm very fortunate to be a Head Facilitator. Compared with my solo playing, facilitating music-based group activities is a totally different experience. Playing music as part of a group is an exhilarating experience for the team and myself. It is based around communication and intense feelings of teamwork in the pursuit of a common goal."
"When you are playing in a great 'groove' with a group of others, you find yourself communicating with your playing, your body language and your facial expression. It truly becomes a joyous collective experience, which is hard to put into words so it's best to experience it for yourself. You find yourself playing for each other's enjoyment, as well as working together to create something magical. Sharing that experience with other people is undeniably pleasurable and, for me personally, has become the highest pursuit in my musical life."
"However much fun it is to play a great solo, it is not as much fun as playing in a perfect groove, communicating through your performance with other members of the group. When a group is performing well, the music produced becomes more than the sum of its parts and takes on a feel and life of its own. For all performers, there is immense satisfaction from being part of this, and I get delight from knowing that everyone is  getting as much from the experience as I am. "
As you can see, Owen is passionate about what he does. In forthcoming blog posts, I intend to talk to more of the team for their personal observations and experiences of team building events.
For more information about our team events, please Contact Us now.
Pages you may be interested in:
Team Building Events  | Blog Homepage  |   List of Our Indoor Events