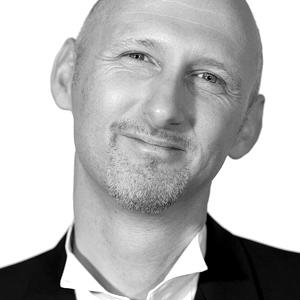 Adding real music with real musicians just brings any corporate event alive. Over the years, we have worked with many talented artists and groups all the way up to entire celebrity floor shows! Our time is usually spent transforming novice conference or workshop delegates into some type of performance group, giving participants the unique team building experience of creating music together. Often, it's nice to have professional musicians in too!
It's sometimes just too easy to put on generic background music or opt for the usual disco format. However, an audience watches, listens and reacts to live music in a special way, making it a vital part of their day or evening.
Here are just some ideas to inspire you to add that human touch and excitement to your next event.
You can start small and simple. By adding a discreet cocktail piano or having sophisticated classics played by a string quartet, you bring immediate class and refinement to your event. Even a lone harpist or classical guitarist is all you need to be different.
We can bring you exotic multi-instrumentalists surrounded by a myriad of global percussion to create amazing sounds and textures. This option is perfect for those 'chill-out' areas within large balls or parties.
Family fun days can add visual entertainment with a wandering Mariachi, Samba or Dixieland band.
Some light standards, played by a jazz trio over pre-dinner drinks or dinner, are wonderfully traditional. Adding a sensual vocalist, in between courses, turns a dining experience in a new cabaret direction. It need not be jazz. Songs from shows sung by real West End artists provide very popular during-dinner entertainment.
After dinner, and into dancing time, is where a live band can make your party, dinner or conference become a night to remember. Our corporate function bands are highly professional outfits that know exactly what any audience likes. We can supply high-energy rock bands, outrageous funk bands and every tribute group imaginable. These can range from a four-piece unit to a 15-piece big band with lights, stage effects and even costume changes!
Depending on your budget, the sky is the limit with an unlimited choice of famous singers or bands. I recall, in the space of just one week, witnessing Duran Duran and Sir Elton John play for two fairly small corporate parties!
There is no need, of course, to keep live music just for the evening or dinner event. We offer a new live music conference option. Almost all conferences have walk-in music as delegates enter bleary eyed in the morning. Then, as the agenda progresses, multiple little music excerpts are provided as speakers walk on and off stage. We offer the opportunity to have a 'house' band playing all these live, in the same style you might see on late night TV chat shows. It's fresh, exciting and keeps the audience further engaged.
Within our interactive music and dance team building activities, live music is never far away. I'm hoping that this blog has tempted you into adding live music to other situations too.
For more information, please Contact Us.
Pages you may be interested in:
List of Our Indoor Events  | Blog Homepage  |  Dinner Entertainment