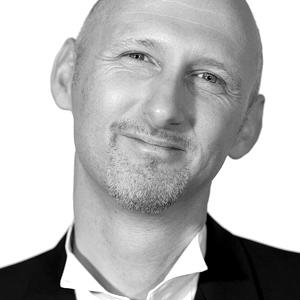 There has been a monumental shift in the way clients arrange team building events and source suppliers and venues. The Internet has, for better or worse, reduced the period between event enquiry and event delivery. Once upon a time, it was normal for clients to enquire about and confirm events three to six months in advance. Now, it is not uncommon to be given notice of three to six days!
There are many theories on this. Our particular take on this trend is simply that companies and organisations are more mindful these days about available budgets available. Therefore, it is often not until the last minute that they realise there is budget, or indeed time in the agenda, to spare and that is where we come in.
In the months before any corporate event, there are constant changes in plans, agenda and even location. Very often, it is not until the final draft that clients realise that they have space in the agenda that could be used as a team building surprise. This can be because of the relevant business topics before and after or simply the need for some less intense work.
I like to think of our team as a rapid reaction force, which can easily format, staff and deliver any event in next to no time! Most of our core events are music or performance based, which require little planning to have them on your venue doorstep without logistical challenges. Over the years, we have created a secure network of responsive and trusted suppliers and facilitators. This allows us to react positively to any last-minute event demands.
We also have a growing worldwide network, which allows us to assist our European and American clients with any eleventh hour events! Also, because of our association with Remo, the world's largest drum company, we always have enough drum stock in cases where clients need drums or percussion for after-thought team building or even large conferences.
Sometimes clients simply can't believe that they can call with only a few days notice and, with no stress at all, book a huge drumming, Haka, singing or Thriller activity. Our events are designed to be easy to organise.
STOP PRESS! With no word of a lie, a real life situation has just occurred to prove my point. As I was writing this article, our office received a call from tomorrow's client wondering where their boomwhacker facilitator was! Somehow, our client had given us the wrong event date and signed the contract for tomorrow. We had a two-hour window to get a facilitator into central London with 250 boomwhackers.
As an embarrassed but frantic client waited, we tracked down one of our top Head Facilitators hard at work in a studio in St Albans. He instantly took up the challenge, charging home to change, picking up instruments from a storehouse en route and travelling into London. He ran into the venue with 20 minutes to spare!
This extreme example was obviously a panic situation where everything had to be done to save the organiser's reputation but it highlights wonderfully how responsive we have to be.
I must thank the saviour of the day, Owen Roberts, for 'dropping tools' on his day off and letting nothing stand in the way of delivering our distraught client's conference finale. A huge well done Owen for an amazing effort!
Next time you are in the later stages of event planning and can sense an opportunity, you now know that, even up to the last moment, you can always call. We do, however, suggest leaving more notice than two hours, just to be on the safe side!
For more information, please Contact Us.
Pages you may be interested in: