Every now and again, we have clients asking specifically for a more traditional type of team building. They don't want state-of-the-art technology tablets, sat nav treasure hunts, the latest personality profiling models or even cross country drone racing.
No, they would like a more usual, dare I say, traditional team building activity. They don't want being ejected out of their comfort zones or taken to a new experiential level. They don't require meeting life changing adventurers with stories of daring deeds. They would simply like a traditional team event that fits perfectly with their meeting.
Although we are used to thinking up new options or seeking the latest corporate activity to offer, we don't forget that some activities from the past are still very effective and provide good all-round fun. Recently, we have had the opportunity to revisit some traditional team events.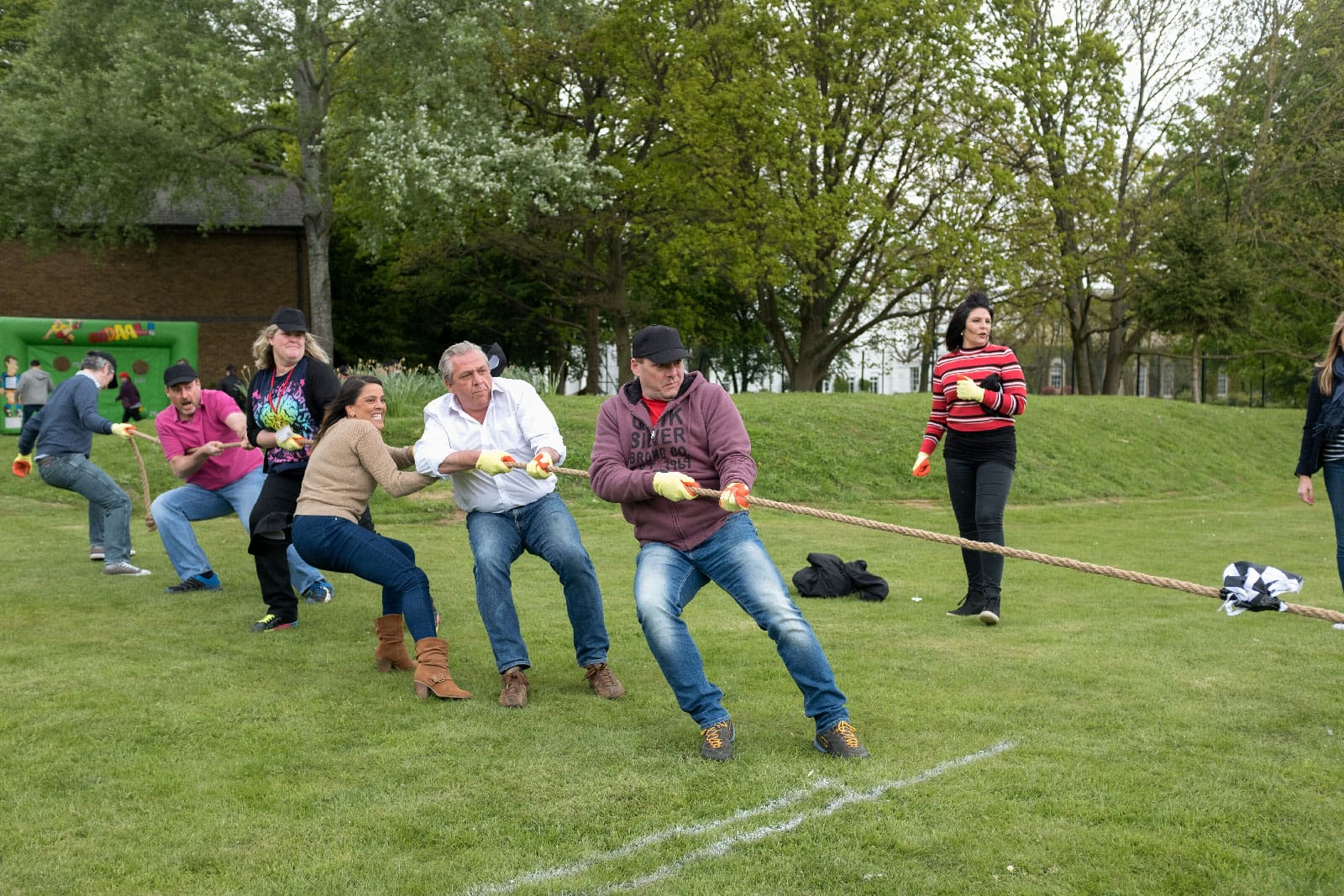 There is continued strong appetite for art-based team challenges called Art Attack, The Big Picture or a multitude of other names, where clients are given the challenge of creating one huge piece of artwork made up from smaller canvases. This year, we have delivered our art-based team activity many times. It is fantastic fun watching how engrossed everyone becomes on their individual pieces of artwork before they are all nailed, clamped or stuck together to reveal a massive company logo or vision. We have done this very recently with large groups of around 400 to 600 people. In fact, we are leaving this very week to deliver this event in a hot and far flung part of the world. I can't tell you yet as it's a secret!
School Sports Day is always hilarious and asked for a lot. We recreate those halcyon days of egg and spoon, sack race, sprint and tug of war in a rotational competition. We had the perfect sunny day last week to do this and everyone got involved and just let their hair down. There are many ways in which you can add more drama or theming to School Sport Day, including having actors being teachers, hiring a school band and having a school disco.
Another favourite is duck herding. Next week, we will be having our quacking little friends being chased into pens as our participants learn the leadership skills needed to control their human sheep dogs.
One of my very favourites is a team building challenge where clients have to build or construct something together. This might just be an object, a catapult or a bridge, which will have to perform or be trusted for strength/stability. There are countless variations on this. Each team is given a brief, some materials and a time limit. What follows is a flurry of discussion, ideas, making, testing, remaking and everything in between. The imagination of people never fails to astonish me. The belief in whatever the teams construct is always unshakable until, that is, we get to the finale where we see how creations stand up to testing!
So, while we are always looking forwards to bring our clients the best of the future, we don't deny the vast history of team building activities that have gone before.
Please Contact Us if you want more information about our team events.
Pages you may be interested in:
Full List of Our Events  |  Blog Homepage  |  About Us