After our first hectic weeks of 2020, we are fighting fit here at Creative and we are looking forward to another year of delivering team activities all over the UK and worldwide. Already, we have been the length and breadth of the country from Brighton, Cardiff and up to Loch Lomond in Scotland's most exclusive venues.
2019 was a fantastic year for us even with political uncertainty and even elections not seeming to affect a bumper year in enquiries. We have added, and will be adding even more, video content to our website to give you a real window into all the excitement and action.
It definitely was a boomwhacker year, that's for certain. We travelled the globe many times to deliver this musical tube orchestra to countless thousands of conference delegates. The photo below shows a group in Bavaria that used a different rhythm activity during each day of their leadership meeting.
Many of our clients went for the option of buying, branding and gifting boomwhackers to their participants. Boxes upon boxes were delivered to venues everywhere. Over 12,000 delegates received boomwhackers as conference gifts from us last year.
We also had many trips to the USA with Dallas, Phoenix and New York being totally memorable. We have a new drum supplier in the middle of New York City, which allows us to bring our powerful drumming programmes to leadership, sales or wellness events in the USA with much greater ease.
As ever, our Haka team were much sought after throughout the year. No matter what size of group they worked with or what the off-site meeting purpose was, they always exceeded the event organisers' expectations. Here you can see them in the middle of Berlin.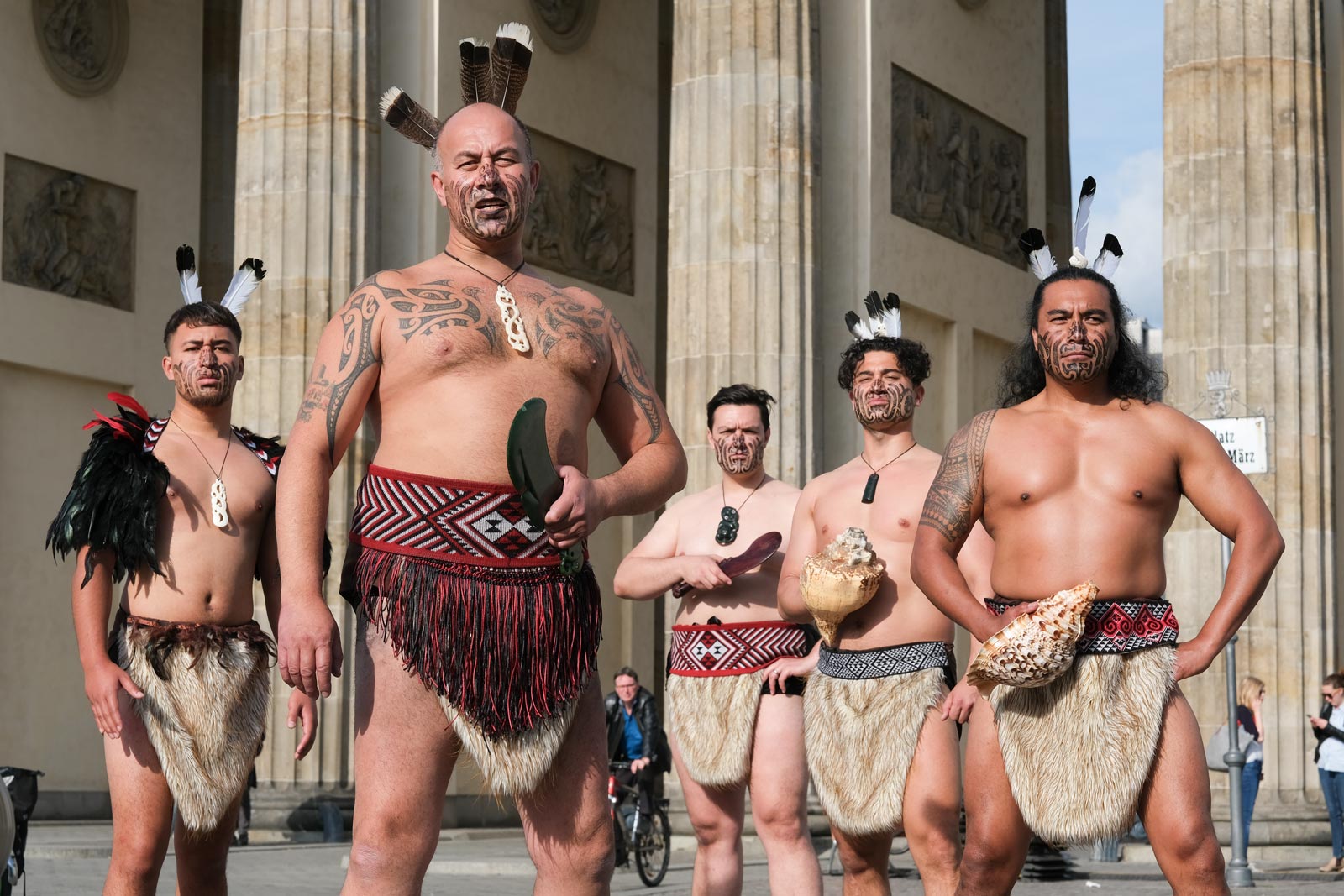 The day after the mass tragedy in New Zealand occurred, in the middle of a huge 4000-person Haka, our team performed a special Maori dedication to everyone involved back home. It was a stunning and heartfelt moment that I know the audience really appreciated being a part of.
We had our first event on a cruise ship! We sent out two vocal coaches to a luxury ship traveling around the Norway Fjords. They delivered our One Voice event to a corporate group in a stunning setting. Our singing teams have been very busy all year with many trips to Paris transforming unassuming conference audiences into three-part harmony choirs.
Our dance team have been involved across all the work that we do. From intense "Wake up Shake up" morning energisers for 800 delegates, Flash Mobs in central London, Street Dancing in our Junk Funk sessions to their own speciality…Thriller. Here bellow are just some participants in full zombie costume and make up just before we video the full Thriller dance routine with 50 of their colleagues.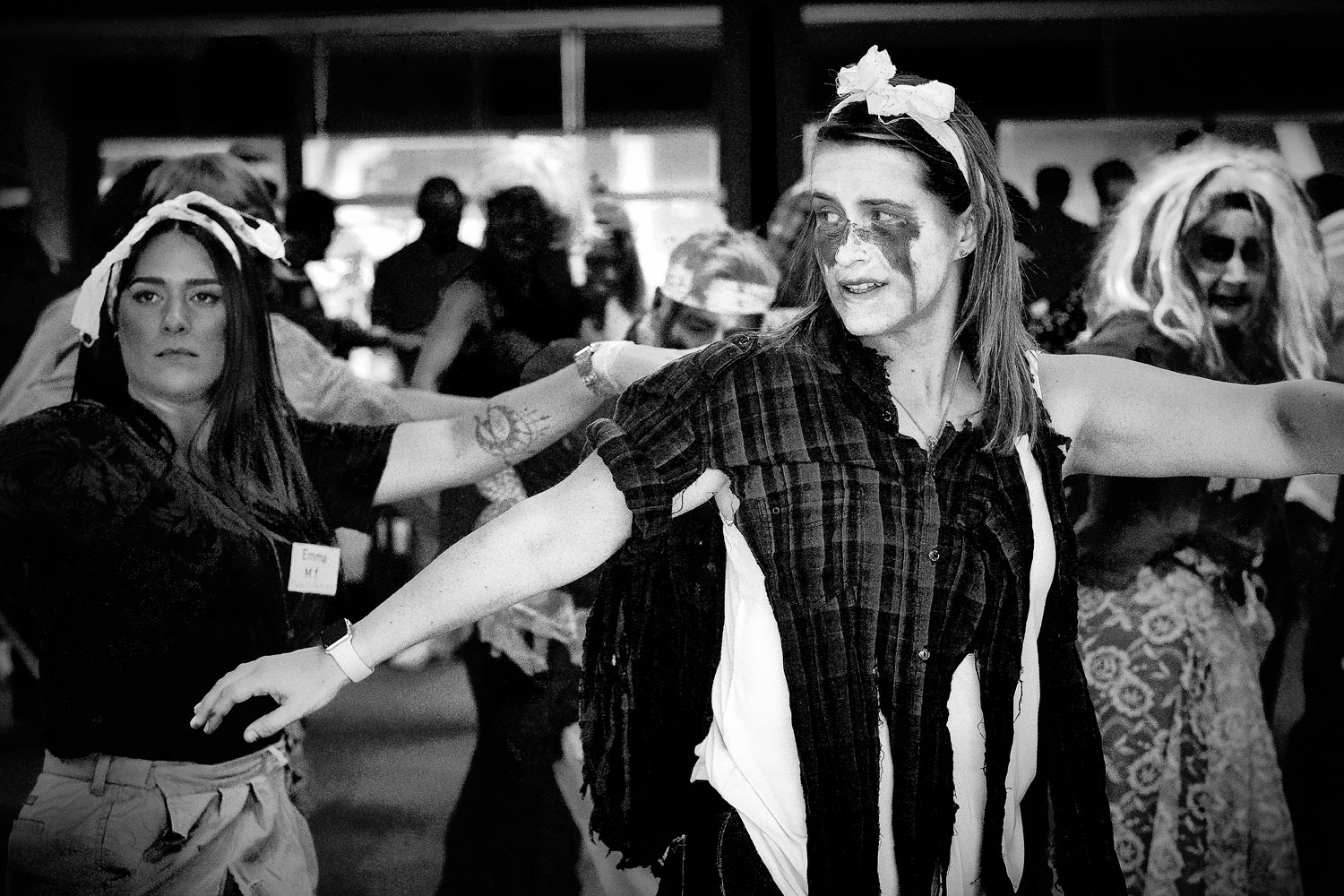 Lisa and her team have been conjuring up new ideas to make our biggest team events for look and feel spectacular. I've personally witnessed many times them turning an empty space into wonderlands of lighting, props, displays, performers, live bands, furnishings and special effects to bring to life our clients' visons.
If you have any meeting, conference or dinner that you want to look and feel totally special, please just get in touch. Our office team works tirelessly to find options and provide ideas to create unforgettable results.
No matter what happens along the road in 2020 for organisations, major factors in their success will be the cohesiveness and happiness of all staff, teams and management. As you can see from the work we do, we can be an integral part of your planning to keep that happening.
Please contact us now to see how we could help you deliver an unforgettable event this year!
Other pages you may be interested in: