Our tribute to the cult TV show The Generation Game
The Generation Game was a highly-popular family game show produced by the BBC, which was broadcast between 1971 and 2002. As a tribute to this cult classic TV show, we offer our Team Generation Game, which captures all the hilarity and fun of the TV show. Just as with the TV show, your team will face side-splitting challenges. Addictive corporate entertainment at its best. So, please call us today! Full contact details are on our Contact us page. We'll provide a quote within an hour.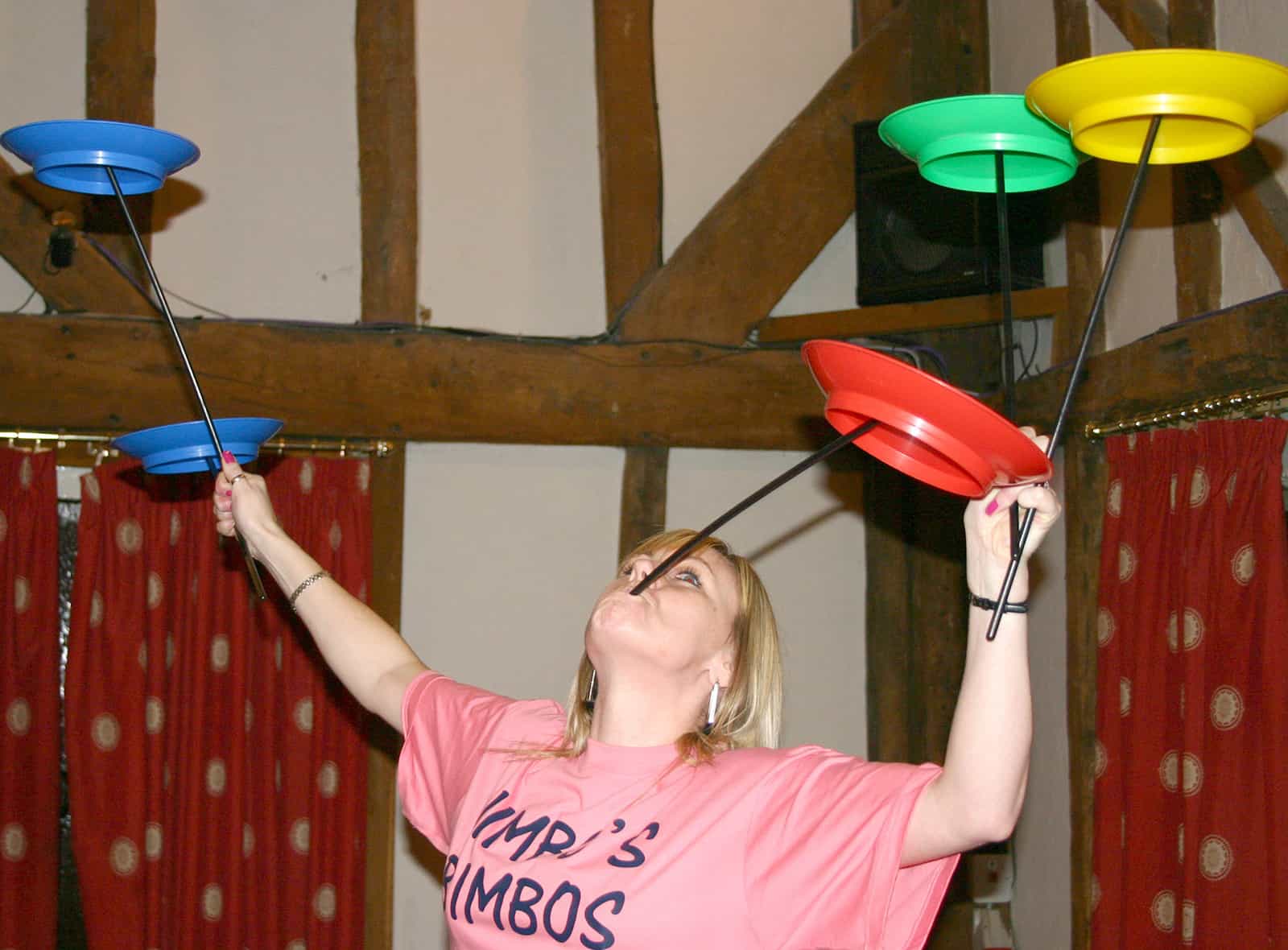 Nice to see you corporate entertainment, to see you nice!
We have taken the UK's favourite retro TV game show format and enhanced it to make the perfect corporate entertainment or evening entertainment activity. Do you remember a time that you just couldn't stop laughing? Were you laughing so much that you felt your sides would split open? Re-live that moment in this ultimate feel-good event for your team.
Our Team Generation Game provides unmatched dinner entertainment. If you are having evening dinner, then our Team Generation Game usually takes place between the courses of your meal, commencing before starters. Each round lasts about 20 minutes. If you are not having an evening meal, then our Team Generation Game can be run as a complete show.
At this seasonal time of the year, our special Christmas edition of Team Generation Game makes memorable Christmas party entertainment.
Didn't you do well picking this corporate entertainment?
Team Generation Game is a fabulous way to entertain your team or clients. It is led by our professional and charismatic game show host, ably assisted by glamorous assistants. Also, just like the TV show, your room will be fully themed as a real TV studio set, complete with game show music. You'll also be delighted to hear that our Team Generation Game is complete with the conveyor belt!
Teams will be presented with challenging tasks, just as in the TV show. Recent challenges have included:
table centre creations
Bollywood
quick-fire quiz
designing an outfit fit for the 'runway'
cake decorating
the conveyer belt.
We're happy to customise the event to your particular requirements, so please contact us today to discuss your next event. You won't regret it!