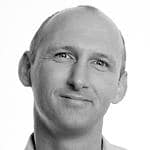 Drum circles have been around in earnest in the UK for around 15 years. Their growing popularity has brought them, and drumming workshops in general, to the attention of teambuilding companies for corporate event planning. Drum circle participants range from complete beginners upwards and normally the emphasis is on creating an "in the moment" experience using drums.
Drum circles are used for a very specific type of drumming activity. They tend to be held in a school, village hall, or community hall with the express purpose of creating a sense of social and musical bonding.
This type of format means that, with no instruction and with only very few guidelines, the novice can participate successfully at his or her own level.
You might think that this would sound awful but, with a skilled rhythm facilitator at the helm, it shouldn't!
After our drum events, we are frequently asked by interested participants how can they do more of this "drumming thing." Going along to a local drum circle is always my first answer. In every city you will find them and we often urge people to do something different in an evening by switching off the television, getting the kids off the PlayStation and going for a totally unique musical family experience.
Every year we facilitate drum circles for the Royal Opera House Covent Garden's Percussion Day, Rhythm Stix festival and many corporate family fun days.
For more information, please Contact Us now.
Pages you may be interested in: