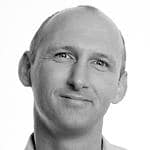 Music and rhythm can do strange and wonderful things to the brain. Sometimes we observe that a more reserved team member, who normally takes a back seat within a group, finds a voice, a skill, or another way to surprise everyone.
We love it when this happens and of course so does the group itself. Seeing another side to a work colleague can just be the catalyst to build a bridge or create a connection and hey presto, we're building the team!
It is great to hear from delighted managers that they couldn't believe how a particular individual, or indeed the entire group, reacted to a session. In every team building activity we deliver, there are specially designed opportunities for willing participants to step out, let go and shine.
A good example is in our drumming events, where we ask a volunteer to stop and simply count the orchestra back into playing. By adding some actions and cleverly created banter, the final performance of this always brings the house down and is a highlight of the session. That brave volunteer is made to look a star and is totally empowered in the eyes of the group.
Most personal development and motivational books describe the need to face challenges, such as "taking a leap of faith" or "stepping up to the plate". I believe that, if you can recreate these challenges within a fun team environment, and highlight the analogy, it might not be such a leap, or filled with such fear, next time you have to do it for real.
"The opposite to courage in our society is not cowardice. It's conformity."
Rollo May
For more information about our team events, please Contact Us now.
Pages you may be interested in:
Team Building Events  | List of Our Indoor Events  |  Blog Homepage  |  Drumming Events