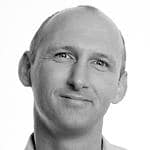 We absolutely relish working with training companies to integrate our activities into training events and programmes. We provide hands-on, interactive group activities that can bring practical application to personality profiling and analysis of group dynamics – to make a training project totally memorable and understandable. Our sessions bring practical application to the theory!
As part of their staff development programmes, many businesses actively use personality profiling, such as Myers Briggs and Insights, to give their employees insight into their own strengths and weaknesses, so that they can engage better with others in the business environment as well as in their personal lives.
Some companies go even deeper and probe the multi-layered techniques and strategies of Neuro-Linguistic Programming (NLP), while others send their staff to Landmark Forum training in order to effect radical cultural change in their organisations.
Whatever type of training methodology is adopted by companies, our creative group activities can be a vital part of a training programme.
As part of staff development, personality profiling  –  often using paper and Powerpoint – can be wonderfully revealing for everyone involved, but can also be rather introspective, cerebral and dry.
This is, of course, the complete antithesis of everything we as a company are about!  This is why we are so often asked by training companies to complement their programme with activities that are completely visceral, hands on and have no limits in terms of physical possibilities.
We bring practical demonstration and application to the theory. Because of the unique types of activities that we can offer, participants often have to embrace, and succeed in, very unfamiliar settings. Having to perform outside of their normal comfort zones adds just the right amount of pressure to reveal character traits and personal qualities of participants.
Rather than being in a class room environment, trying to analyse how they would react or feel in certain hypothetical situations, participants can see how they react and feel for real by taking part in one of our performance-based activities.
Not only this, our sessions can really cement learning in the long term. People often quickly forget what they have read, written or listened to at a training session. In contrast, people don't forget feelings and emotions as easily. Our team events, such as drumming, singing and Haka, make people interact on such unusual creative levels that they remember their reactions and emotions much longer.
As someone who facilitates this type of activity often, I find it very satisfying knowing that I have been able to entertain everyone and create fun and unity within the group while bringing a level of personal insight and reflection for individuals.
Through our experience of combining performance-based activities with training, we offer cutting-edge training and development in partnership with our many expert training associates. Whether you are interested in conventional corporate training, or new breaking concepts like Spiral Dynamics, we have the UK's finest trainers ready to create bespoke projects for you.
If you simply want to enhance an existing training programme, then please call and find out about the work we have been doing with BAE, HSBC or BASF for some ideas.
For further information, please Contact Us now.
Other pages you may be interested in: