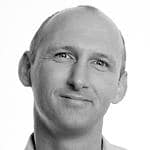 Just as we thought all the excitement of the Olympics was over, and after only just catching our breath following Andy Murray's Grand Slam success, our team has delivered a special It's a Knockout event – Loony Olympics! This event was a perfect example of what can created and realised by working closely with a client to produce a memorable and unique company spectacle.
One hundred participants were transported  by bus to a massive open expanse, filled with a fantastic range of activities for participants to switch between.
Thankfully, the rain held off. As soon as the short briefing was over, groups adorned their unique T-shirts and decorated their team banners and, for some, even their faces!
With everything to play for and glittering medals as precious prices, the spirit of competition was intense from the very beginning. From under the starting flame, teams ran in all directions to get their hands on fun activities, including:
Mini Hovercrafts
Segway Racing
Laser Clays
Go-karts
to name just a few.
While participants were having lots of fun on each activity, they collected competition points for skill, daring and speed.
Then, it was time for the big It's a Knockout finale. Seemingly out of nowhere, everyone witnessed rapidly-growing, huge inflatable games, which had been discreetly set up close by.
Just when participants thought that it was time to begin the hilarious finale, a very familiar face appeared zooming towards them on a Segway. It was none other than TV celebrity and real It's a Knockout presenter Keith Chegwin!
Keith was greeted with a huge cheer from the astonished audience and, from that moment on, the party really began. Keith always brings with him an immediate world of fun, laughter and energy. He had all our groups dancing and singing along with him before they even began the final activities.
As our participants dived down the water chute covered in foam bubbles, and while they were dressed as Sumo wrestlers or huge plastic pantomime horses, they were interviewed by Keith holding the microphone . Keith kept his famous commentary up all the way to the auspicious winners' medal ceremony.
After the many fond farewells and photo opportunities, the flame was extinguished for our Loony Olympics and our exhausted participants were treated to a well-earned barbeque.
A fantastic day was had by all our team. A huge thank you from Creative Team Events to over thirty staff, Keith Chegwin and all the participants for making it such a special day.
For more information about our team events, please Contact Us now.
Pages you may find interesting:
It's a Knockout  |  List of Our Outdoor Events  | Blog Homepage  |   Outdoor Team Building Activities