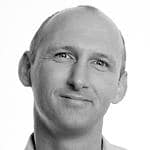 In the last week I witnessed and participated in three separate outbursts of general public singing. These impromptu vocal experiences further proved to me the power of the human voice to instantly connect groups of people, even strangers. The first episode took place on the banks of the Thames as the Jubilee flotilla made its way down river. I was with thousands of people lining the route and found myself beside one of the many live music stages.
These provided an array of entertainment throughout the day. Bands, drumming, magic and a variety of other acts all kept the sodden masses in high spirits.
I was drawn closer to one such stage as the children's entertainer had managed to attract a willing selection of families to sing their hearts out on his command.  Forgetting for an instant where they were, the weather, or who was beside them, the audience were completely lost in the moment and unaware of anything but contributing to this shared fun experience.
This is exactly what we achieve in our singing team building events. Once over the initial coyness of making a collective noise with something as personal as their own voice, it doesn't take long before participants are lost in the music.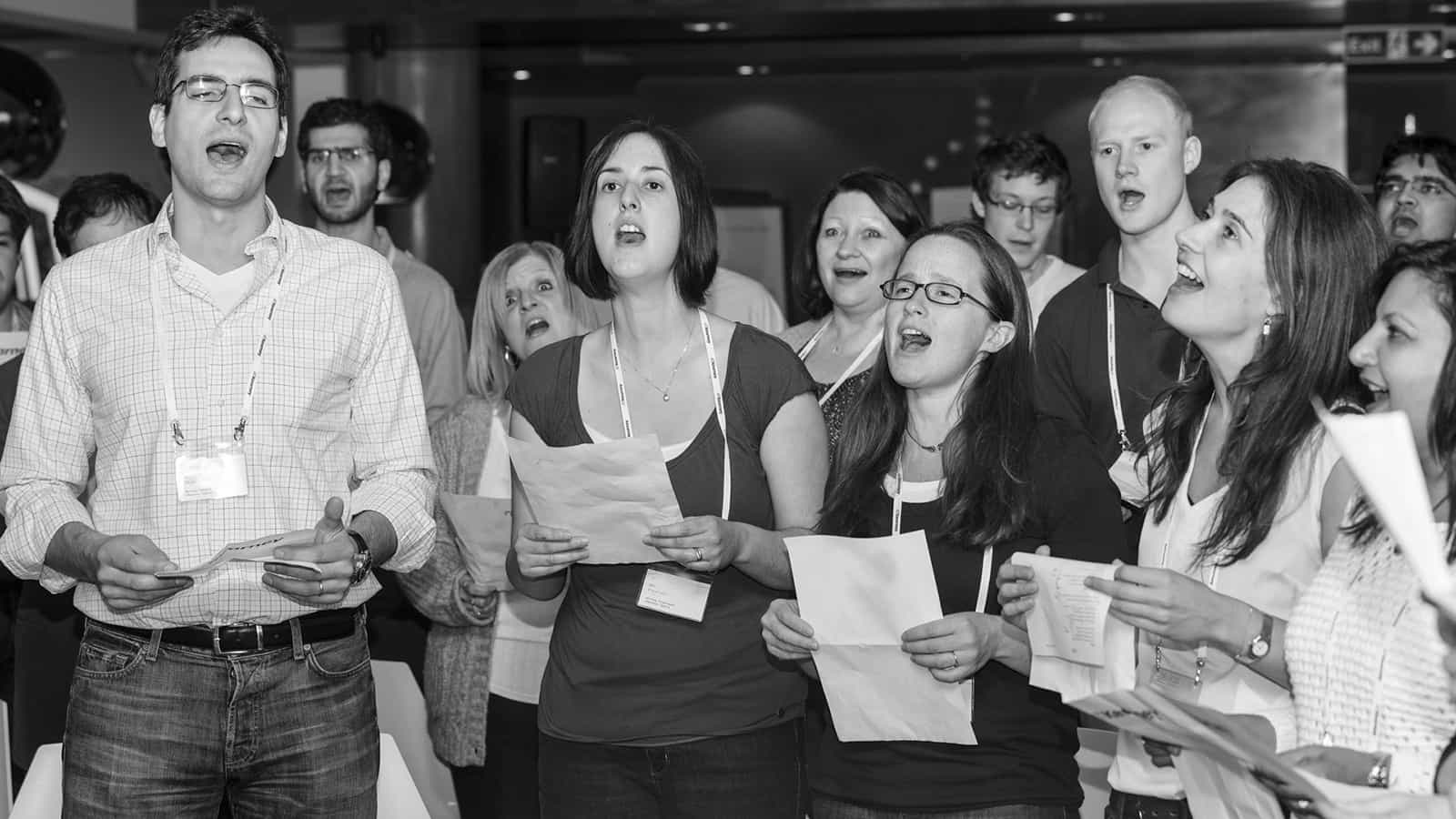 The second example of spontaneous singing was on my very own village green. Like many towns and villages in the UK last week, we had a Jubilee street party. Even though the sun made only brief appearances and the wind threatened to blow the cream off the scones, out of nowhere someone produced song sheets to 'Jerusalem' and 'Land of Hope and Glory'. The entire street party took to its feet and had a rousing sing song that was so impassioned that passing cars stopped to take in the sights and sounds.
There are some special song lyrics that always get people going and somehow lift them out of their regular characters. This is a really important aspect in our own work where the music is chosen carefully.
One of the most common pieces of feedback we hear is colleagues seeing a glimpse of a different or new side to one another. When this happens, even for just a second, it can open a later conversation or facilitate a better understanding between individuals.
My last singing observation was from a recent concert, where the expert and subtle use of audience participation resulted in a concert hall of strangers singing choruses and melodies they had never heard before, co-creating with the artist on stage.
Dougie McLean is without doubt one of Scotland's most popular singer song writers, with countless albums produced and tours undertaken all over the world. He creates intimate connections between everyone present by having the spellbound audience sing along with him throughout the concert.
People left the hall having felt that they had been part of something moving and special. This feeling of being involved in a creative process, and having played even just a small part, is what makes singing or any of our interactive musical activities more than just team building.
For more information about our team events, please Contact Us now.
Pages you may find interesting:
Team Building Singing  | Blog Homepage  |   List of Our Indoor Events