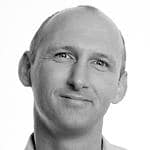 This week, our work took me to one of the world's most famous hotels – Gleneagles. This historic landmark is situated in the middle of Scotland, just as you leave the flatter plains and the surrounding mountains begin. The surrounding views are simply stunning. It's always exciting for me to go back home to Scotland any time but even more so on this trip as I have never been to this historic hotel before. In true Scottish weather style, I arrived in the mist and rain just in time for a hearty lunch. As I had been driving all morning, I allowed myself a lunch of fresh oysters and asparagus!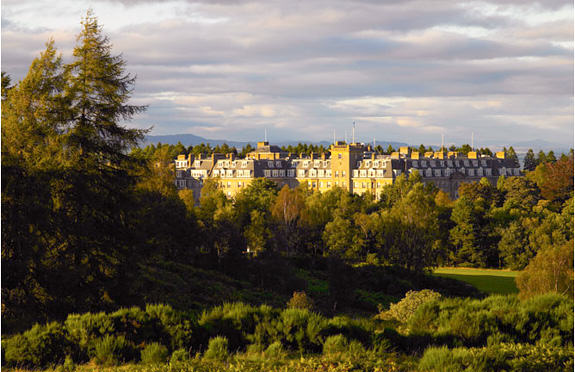 I had not come all the way for the five star food! I was to facilitate a drumming session with 40 participants as part of a team building experience. Having had coaching and smaller team work sessions throughout the day, participants finished off the day by creating a drumming orchestra together.
With the help of some very kind hotel staff, we quickly set up the drums in the room. Just as the evening's group all met in the adjoining corridor, I started to play our massive five-foot-high Ngoma drum to lead everyone into the room.
The time allowed was two hours, which was perfect and meant that we could add our much-sought-after 'Stick Dance' ice breaker. This is a really popular addition, which has everyone working around each other, clicking sticks and creating one huge rhythmical cog machine. It's fun for everyone but helps to get people in the group listening to each other before sitting down with the drums themselves.
Within sixty minutes, our group of 39 ladies (and just one gentleman) all learned how to play, listen and react as an orchestra. As usual, we had lots of interactive moments where individuals could shine by temporarily leading the group or feature in one of the other 'musical' tasks.
Participants worked very hard and were awarded, in the comfort break, with a glass of wine before commencing part two. In this section, we built on all of the skills that we had worked on in the first part to create a performance piece.
I always observe a similar look of shock on the faces of participants by the time we have added, and gently combined, all separate musical ideas together. Participants cannot believe how, from nothing, they have achieved such a cohesive sound! This is the magical part of a drumming event. People are visibly surprised how they have produced such music, seemingly without much external guidance. This leaves trainers and management with so many metaphors and analogies to work with the next day, and demonstrates the relevance of drumming to participants' businesses.
Once all the drums were packed away, there was nothing else for it but to adorn my kilt and have a well-earned evening meal in the hotel's restaurant.
For more information about our team events, please Contact Us now.
Pages you may find interesting: