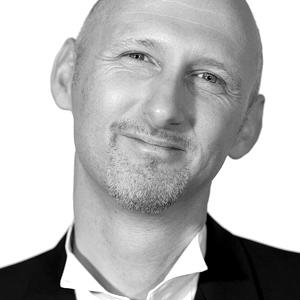 Just as we are getting through the last week of events of the year, I always take time to look back and remember the highlights of the year. It has been a very busy December and, just as the dust is about to settle, I think it's important to recognise all the clients, venues, suppliers and, of course, our core team that make it all happen.
I am so proud of everything we have achieved this year, with all the hard work from our people in the office, with their attention to detail, and the passion and care of all our facilitators.
This year, we saw a significant upturn in enquiries as a slightly more positive economy began to make an impact.
One of the very first events of the 2014 was our trip to the Dominican Republic for a huge 1800-person boomwhackers and One Voice team singing event. We left a very chilly UK and headed for the sun with a team of six. The event was just an amazing experience to be apart of and everything went perfectly to plan. Well, that was before we had an 11th hour add-on. "Can we also have beach Olympic games for 400", our client enquired. Of course we said yes and just got on with sorting this out.
With the World Cup taking place in 2014, we delivered many football themed events. One in particular stands out with stunning football freestylers wowing members of the audience as they enjoyed their pre-dinner drinks after a day of fun football-based activities. On another day, the participants got to shoot penalties, trying to get past a real Premiership goalkeeper on the actual pitch!
There was a spate of Urban Jam events in the summer where we introduced jaw-dropping human beatboxers. I can still remember the audience screaming and applauding at one of the impromptu performances.
Also, during the holidays, we were asked to provide a series of fun activities for at-risk children. This was a joy for us and all the team involved simply loved working all over the country in many schools.
I remember many fantastic drumming experiences. I never tire of making music with groups and it always amazes me how people react to drumming together. It is simply so positive. One of the drumming highlights for me was a recent 700-person conference where, in under 30 minutes, the delegates were drumming their hearts out and giving us (on stage) such a powerful response.
With the advent of many more events on offer in 2014, our Head Facilitators Owen, Bruce, Carrie, Page and Chris delivered a wide range of events, receiving glowing client feedback. A massive thank you to them for their constant great work.
Congratulations to Dom on new baby Ruby! Also, Helen gave birth to Henry this year and will be back from maternity leave to join Lisa and the team early next year again. Further congratulations go to Ben and Nathan on getting married.
Keeping everything ticking over in the office this year would have been impossible without Kelly, who has just been marvellous.
We are always meeting and adding new experts to our facilitator teams. This year it has been a pleasure meeting Matt, Henry, Pete, John, Johnny, Jim and many more.
So now we are almost up to date, with last week's events still spinning in our minds. We delivered many events up and down the country but one special highlight was singer Lizzie Deane. In an evening Christmas party that we themed as a winter wonderland, Lizzie was the stunning Ice Queen who welcomed everyone into the beautifully lit and themed room. She also performed for our guests and wowed them with her after-dinner vocal show.
All members of our team have countless memories of smiling faces, astonished expressions and tears of laughter from our very distinct brand of corporate team building. This is what makes our job nothing but a pleasure.
So, have a great Christmas and I hope that you will return in the New Year for more new ideas and stories of our team building exploits. Through the blog in 2014, we hope that we have left you with some inspiration with your events ahead.
For more information, please Contact Us.
Pages you may be interested in:
Christmas Carol Chaos  |  List of Our Indoor Events  |  Blog Homepage  |  About Us