A fun-packed corporate team event for Christmas 2018
Book early for Christmas 2018! Jump on board Father Christmas' sleigh for a unique festive experience. Whether for a conference, team building workshop or after-dinner activity, this really is an experience that will leave everyone buzzing and with a huge sense of achievement. Guided by our professional Musical Director, your team will amaze themselves by creating an incredible Christmas musical spectacular, combining singing, sleigh bells and percussion. So, please Contact Us for more information, other Christmas activity ideas or a no-obligation quote.

Group size:
5 to 200

Typical duration:
30 mins to 3 hours
Seasonal team building activity, ice breaker and energiser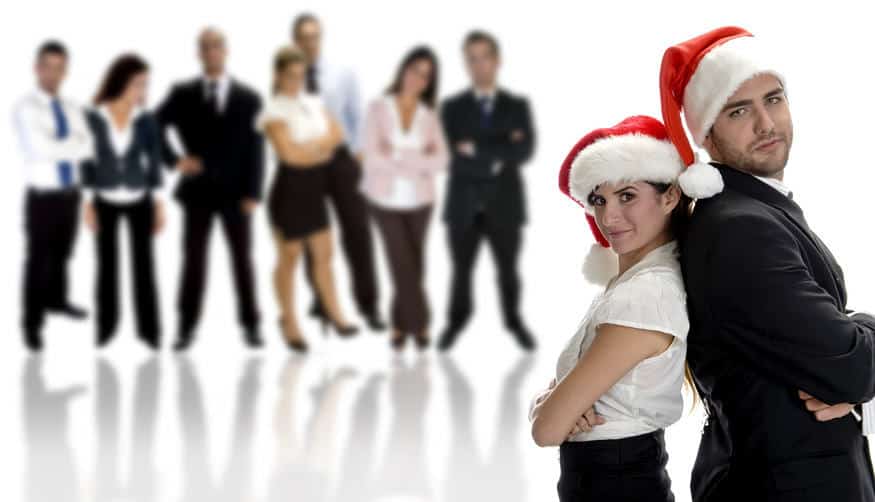 A seasonal team building singing activity with a twist!
Your group will be split into smaller teams. Some will be tasked with learning the individual harmonies of Christmas carols. Others will learn to become an amazing percussion orchestra to back the singers – using drums, shakers, wood blocks and real sleigh bells. Your event will be led by our professional Musical Director, with helpers!
Once everyone has learnt their parts, they will come back together to perform, creating a harmonious seasonal spectacular of sight and sound. Integrating the skills of your team, you will all be astonished what can be achieved. Santa hats, flashing reindeer antlers and a glass of mulled wine add to your company achievement.
We have a number of flexible formats for this event, to suit the size of your team and meet your specific requirements. A friendly competition to see which team gives the best rendition is also an option.
In this great feel-good event, your team will conjure up the real atmosphere of Christmas, and it's a great way to thank staff for all their hard work in 2018.
Please contact us for help, ideas or a quote
"Whatever stage you are at planning your Christmas event, please get in touch for help, more Christmas activity ideas or a quote with absolutely no obligation. Enter your details below and we'll get back to you as soon as possible."
Lisa Hayes, Director of Creative Team Events
We take your privacy seriously. Read our Privacy Policy.
You can also get in touch by phone or email. Full contact details are on our Contact Us page.
Pages you may find interesting:
List of Our Indoor Events  |  Secret Singing Santa  |  Dinner Entertainment