Given the popularity of our Christmas Carol Chaos event, we have further expanded our Christmas events with our new Secret Singing Santa option. It is a great seasonal variation on our ever-popular Singing Waiters evening and dinner entertainment. No matter what age you are, when Santa Claus enters your end-of-year dinner or Christmas party, it will always be a great surprise, but what if this Father Christmas was not the real thing? What if the Father Christmas standing in front of you is actually a super-talented West End performer in disguise? For more information, please Contact Us.

Group size:
5 to 500

Typical duration:
10 mins to 2 hours
Seasonal meal-time entertainment
Our ultimate Christmas party surprise
As the music kicks in and the Santa costumes are ripped off, your very own Christmas classic crooner will take over, supported by one of his Elves. Classic Christmas hits will be sung wonderfully to really kick off your party!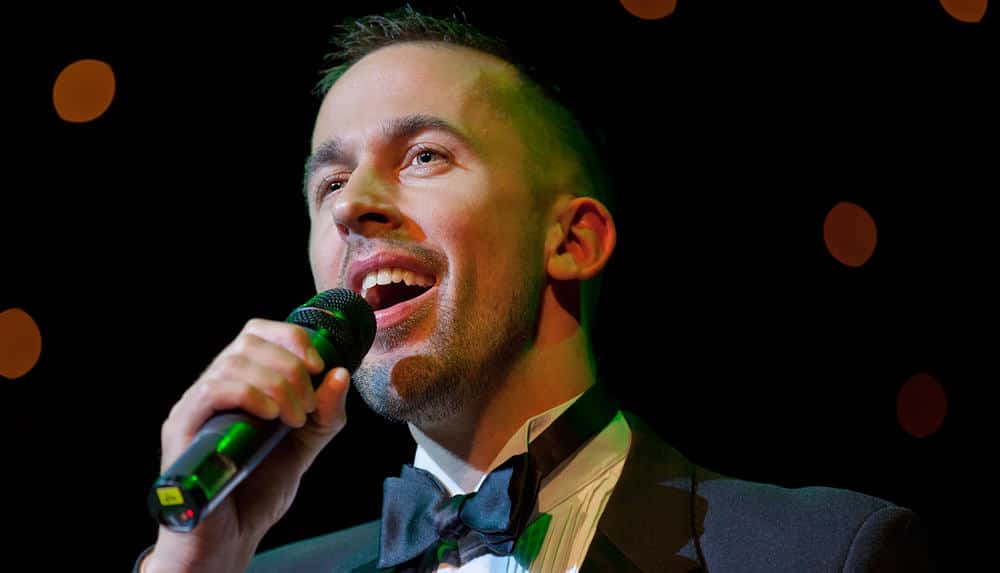 In seconds, he will treat your guests with a medley of everyone's Christmas song favourites to bring the spirit of Christmas to any type of group event.
We offer a number of different formats to suit different sizes of group. For smaller groups, our Secret Singing Santa can sing with one of his Elves, whereas more singing Elves can be added for larger groups.
Flexible Christmas entertainment
Our charming and uplifting Christmas event can fit into any agenda, and our multi-talented performers can even highlight your company's achievements and hard work.
We guarantee to leave your room energized, with your guests singing alongside our amazing professionals at the top of their voices.
Guaranteed Christmas cheer is but a call away, so please Contact Us.
Please contact us for help, ideas or a quote
"Whatever stage you are at planning your Christmas event, please get in touch for help, ideas or a quote with absolutely no obligation. Just enter your details below and we'll get back to you as soon as possible."
Lisa Hayes, Director of Creative Team Events
We take your privacy seriously. Read our Privacy Policy.
You can also contact us by phone or email. Full contact details are on our Contact Us page.
Other pages you may be interested in: