Employers are increasingly seeking tangible ways to improve the wellbeing and mental health of their staff and are becoming very interested in the opportunities offered by 'Mindfulness'. As we are now regularly being asked by clients to incorporate aspects of this in our team building activities, I thought I would devote this blog to describing our leading-edge Mindfulness offerings.
Introducing our Mindfulness expert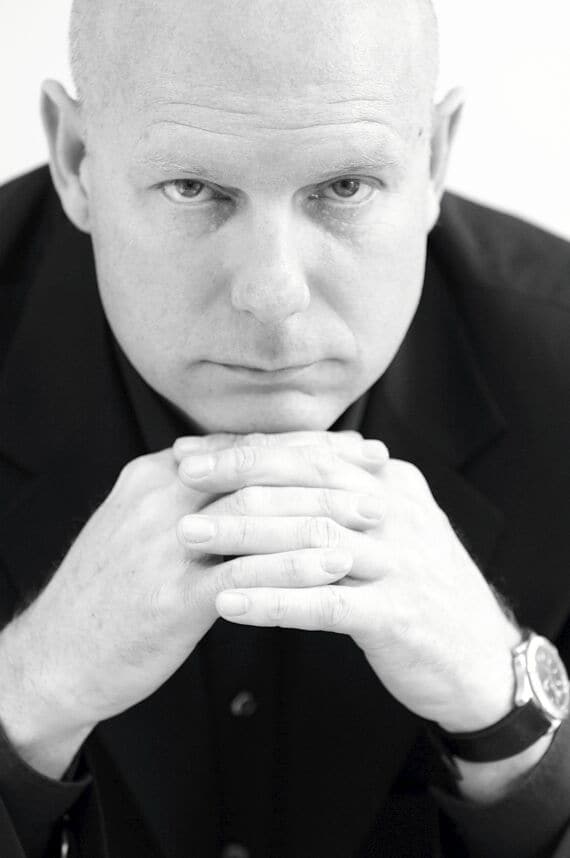 Firstly, I would like to introduce our Mindfulness expert, Alex. He currently leads the Mindfulness sessions delivered by Creative Team Events.
As a mind reader, mentalist and world-class speaker, Alex has trained for many years on how to leverage the power of the mind for personal and business effectiveness, as well as for entertainment.
In the video, below, Alex introduces Mindfulness and our unique sessions.
What is Mindfulness?
The average person spends almost 50% of their time with their mind wandering, often worrying about what has happened in the past or may occur in the future. In its most traditional and basic form, Mindfulness is the psychological process of bringing one's attention to experiences occurring in the present moment, for example a business task. In our Mindfulness sessions, participants learn to develop this skill.
Our expert Alex has developed unique forms of Mindfulness sessions specifically for corporate team building events, which he terms "Applied Mindfulness". He combines Mindfulness with powerful Neuro-Linguistic Programming (NLP) techniques to provide a portfolio of techniques that participants can take away to transform their personal and business lives.
Leveraging the benefits of Mindfulness for businesses
There has been increasing interest in Mindfulness from organisations as a technique to reduce stress and improve efficiency, with research consistently showing strong and tangible benefits. As demonstrated by the recent quotes below, Mindfulness has been successfully used to treat anxiety, stress and depression as well as to enhance productivity and creativity.
"Mindfulness could help make you more resilient, regulate stress and increase emotional intelligence." The Guardian
"Mindfulness practices like these can help leaders — and their organisations — identify which ideas and aspirations are important and which assumptions limit their growth." Harvard Business Review
"What the mindfulness movement has proven is that, no matter what an employee's role in the company, mindfulness can allow for a greater level of attention and engagement." Forbes
Most studies show that increased salary and status often do not increase real-life contentedness and wellbeing among employees. By prioritising the mental wellbeing of staff and seizing the opportunities from Mindfulness, organisations can make a real difference to their employees and to their businesses. It is obvious from the growing reports of stress disorders and depression within the working population that there is an adverse impact on the productivity and output of many organisations. When we deliver our team activities at conferences around the world, we increasingly hear speakers discuss concerns over employees' mental health, happiness, sickness levels and levels of stress. With constant screen watching and the need for greater responsiveness in business, employees can be bombarded with more information than they can possibly react to.
Our Mindfulness sessions equip participants, in a fun and absorbing way, with powerful techniques to manage stress and be more focused and efficient.
Flexible integration with our team building activities
As described by Alex, our Mindfulness options are so flexible since they can be offered alongside all our other team building options. Our Mindfulness options are engagingly fun, insightful and fully interactive! In most cases, groups get to first learn the concepts and techniques before pairing off, or working in smaller groups, to try them out. Like everything else we do, our sessions can be tailor-made for your specific requirements and perfectly fit our ethos of bringing you the most impactful team events without clutter or time consuming set-up.
Here are two very recent examples of team building events that we have delivered.
In the first event, our client had a series of outdoor physical activities that had everyone rushing around and breathless. Then, as an absolute opposite, participants came straight into a session with Alex to learn how to be calm, focused and in control. Participants were amazed how quickly they could take control of their racing minds. We received wonderful feedback from our client about the long-term effects of the Mindfulness activity.
A second event provided participants with short 'taster' sessions of activities provided on a rotational basis, which included Mindfulness, drumming, Haka and Tai Chi. The aim of the day was to demonstrate how such ancient activities, which have been part of our history for thousands of years, can have great significance and benefit for organisations today.
At your next conference or team building event, please consider giving your staff a variety of powerful techniques that they can apply at work and home, to create a stress-free workforce that is motivated and productive. What wonderful event gifts to take home!
Please Contact Us now.
Other pages you may be interested in:
Mindfulness |  List of Our Indoor Events  |  Blog Homepage  |  About Us