Try out creative performance skills from around the world in this amazing team building activity
Global X Factor is a unique team building event that allows participants to learn skills and experience exciting activities, which can include African drumming, Haka, gum boot dancing and junk percussion. This exciting and popular event provides the opportunity for your team to learn a variety of traditional skills from cultures around the world. Participants are divided into teams and rotate around your chosen set of fun activities. For more information, ideas or a no-obligation quote, please Contact Us now!

Group size:
10 to 600

Typical duration:
2 hours to all day
Team building activity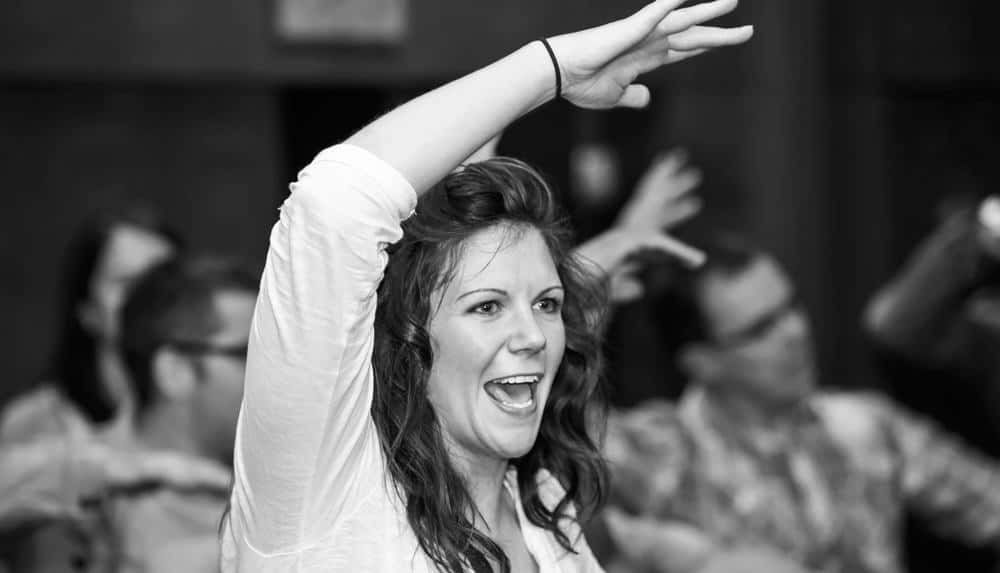 A diverse range of team building activities all together!
Global X Factor is a highly interactive and entertaining event format that can occupy up to a whole day. Great fun is guaranteed.
As the event organiser, you can pick whatever activities appeal to you and we will create the event around those. Popular examples are:
Haka from New Zealand
Bollywood dance from India
Didgeridoo workshop from Australia
Traditional drumming from West Africa
T'ai Chi from China
Welly boot dancing from South Africa
You might even have an idea of your own that you would like to try.
Global X Factor is particularly exciting and popular because everyone gets a taster of each skill and participants never know what is coming up next. Each zone has its own specialist facilitator to lead participants through the experience.
Once the participants have been around the globe trying each of the activities, the event concludes with some healthy competition, to see which team has the potential to become global superstars! Participants will spend slightly longer in their final zones in order to practise and perfect their newly-developed skills. When everyone meets again in the plenary session, they share their performances and prizes are distributed.
The Global X Factor activities are always great fun and sometimes very enlightening. They build bridges, create networks and provide a shared experience that brings people closer together. The diverse activities provide the opportunity for delegates to face a number of different challenges with their colleagues over a relatively short period of time.
We are flexible to suit your specific requirements
We can design a Global X Factor event to suit your particular requirements, in terms of the duration, the facilities at your venue and the specific skills that we cover.
If you have only one room available then, rather than splitting up the group, we can keep everyone together and have the activities come to you. This keeps down the cost and everyone shares each session together.
We are happy to talk to you about the possibilities.
Please contact us for help, ideas or a quote
"If you have further questions or would like ideas or a quote, just enter your details below and we'll get back to you as soon as possible. We strive to provide a quote within an hour."
Lisa Hayes, Director of Creative Team Events
We take your privacy seriously. Read our Privacy Policy.
You can also contact us by phone or email. Full contact details are on our Contact Us page.
Download our Global X Factor brochure (in PDF format), for further information.
Pages you may find interesting:
List of Our Indoor Events  |  Team Building Events  |  Team Building Singing