Kick start your meeting with a unique, fun activity!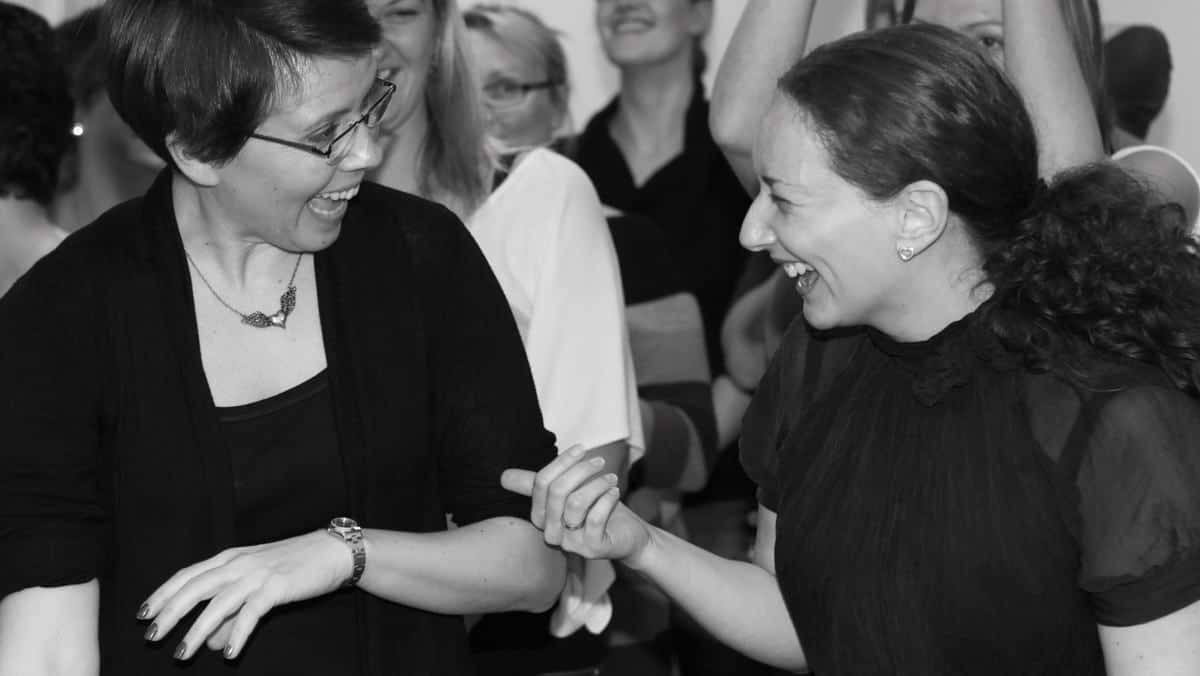 Our meeting ice breakers are a highly effective way to kick-start a meeting, as they quickly get people talking and interacting with each other. They have been specifically designed to be inclusive so that everyone will enjoy them, regardless of their culture, language or personality.
They are not just for the extroverts! They are facilitated by our in-house expert facilitators. We offer total flexibility – any location, any duration (from ten minutes) and any group size. Get a quote whatever stage you are at planning your next event. We can provide a quote within an hour. Full contact details are on our Contact us page.
Break the ice with our fun meeting ice breakers
Meetings can be challenging, particularly if people do not know each other. It is vital that they are as productive as possible, as rapidly as possible. Our meeting ice breakers provide a cost-effective solution for getting the most out of your meeting. They are suitable for all sizes and types of group – from five senior executives to many hundreds of people in a conference situation.
Our meeting ice breakers quickly wake people up and encourage participation. They ensure that participants no longer feel that they are strangers. They are guaranteed to put your group at ease very quickly, and participants will have lots of fun.
You will be amazed how quickly the atmosphere of the meeting room is transformed, so that people will be much more ready to engage with your programme. As shown in our testimonials, our ice breakers are remembered fondly for a long time. For example, Nina Mansell from Domestic & General said, "Everyone cannot stop talking about the event, including how they laughed with people they have never met."
Regardless of your budget and location, we have the perfect meeting ice breaker for you, guaranteed to energise your team within minutes while minimising disruption to your agenda. We can come to your location or venue, anywhere in the UK or worldwide. We can also ensure that your meeting ice breaker perfectly complements your meeting agenda.
Ingredients of our meeting ice breakers
Our ice breakers for meetings have a number of critical ingredients, which we believe ensure their continued success and popularity:
they are truly inclusive
they are highly interactive
they are led by our highly-experienced and charismatic in-house facilitators
Forget meeting ice breakers that are dominated by certain extrovert members, while others in the room remain quiet wishing that they had been late! With our meeting ice breakers, every member of the team actively participates, regardless of their position, language, culture or personality.
While participants may have to spend a great deal of time sitting and listening in the rest of the agenda, this is their chance to move and interact with each other. Participants immediately feel invigorated and ready for the agenda ahead.
To assure the success of your event, we never compromise on the selection of your facilitator. As discussed in our blog post 'The Critical Importance of the Facilitator in Team Building', how a meeting ice breaker is delivered determines whether it will be a success or now. We never take risks with facilitation, and you are welcome to speak to your facilitator ahead of your event – by phone or in person.
Choose from a great range of meeting ice breakers
We are pleased to offer a range of meeting ice breaker activities and formats, and most of our popular events work perfectly as meeting ice breakers. Here are just a few examples of our most popular ice breakers:
Drumming. Drumming combines surprise with a motivating finale – all within a short space of time. When participants enter the room, they discover drums on the seats. Our expert facilitator then rapidly transforms the group into an amazing  rhythm orchestra, leaving everyone refreshed and energised. Please visit our drumming page for more information.
Boomwhackers. In seconds, our colourful boomwhacker plastic tubes are distributed to meeting participants. Then, our charismatic facilitator quickly helps create a colourful musical orchestra. The meeting room becomes awash with colour and relaxed smiles. For more information, view our boomwhackers page.
Clap Happy. A visually stunning ice breaker where participants are given coloured rubber gloves, and then work with our facilitator to create an amazing spectacle of sound and colour. For more information, please visit our Clap Happy page.
Haka. In our Haka activity, participants learn and perform the Haka under the guidance of authentic Maori Masters. You can download our Haka brochure on our Haka events page.
Please get a quote for any of our meeting ice breakers. Whatever your budget or team size, we would love to hear from you!
Full contact details are on our Contact us page.