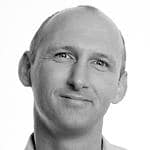 Over the last two years, we have seen a growing interest in our themed Bollywood event for evening entertainment and corporate dinners. The instantly recognisable colours, music and food options make it a welcome change to the never-ending casino, Oscar and Rat Pack themes we see so often.
Bollywood, of course, is the term used for the unique style of films released by the multi-billion dollar Indian film industry. The mass-dance scenes from these movies are visually epic, and full of energy and vibrant colours. Combining all these elements, we have been offering this fun and creative activity for evening entertainment for many years.
We have expert Bollywood choreographers, who first appear on stage to perform for your stunned guests, and then break the news that it's the audience's turn next! This activity is always guaranteed to be great fun, and represents a fantastic way to change the energy levels in the room. It certainly gets people talking! Furthermore, like any traditional art, there is a wealth of history and interesting cultural messages associated with all the body movements and gestures.
Last Sunday, we delivered a Bollywood event in Brighton for 150 diners, complete with entire room theming. The guests were greeted as they entered by our dance troupe in full costume and the subtle aromas of burning incense.
As the guests entered the room, their eyes were first drawn to the ceiling where we had draped huge swathes of vibrant silk from one corner to the other. The walls had long lengths of draped sari material up-lit, and we projected a real Bollywood musical film onto a featured area.
Each seat had an Indian sash or scarf placed upon it, ready to transform every guest into a Bollywood star later in the evening in the surprise interactive section.
First, the guests were treated to an Indian feast for dinner, with multiple stunning dishes to choose from. Our dancers kicked off the evening as everyone sat down.
After the main course, the fun began! Our dancers facilitated a Bollywood dance contest. Suddenly, the dance floor was awash with twirling silk scarves and outrageous dance moves. Our dancers taught everyone a simple Bollywood dance routine. With everyone in the room learning this routine together, there was a great collective sense of achievement, which really added a new dimension to the evening.
Winners were announced and prizes awarded but the dancing continued.
Brighton is seen by many as a cross cultural and cosmopolitan city, and last Sunday night it certainly was!
For more information, please Contact Us now.
Pages you may be interested in:
Bollywood  |  Dinner Entertainment  |  Evening Entertainment  |  Blog Homepage  |   List of Our Indoor Events  |  Indoor Team Building Events