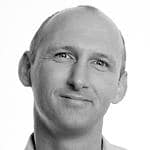 In past articles we have looked at the delivery, benefits and intention behind our activities but, of course, before we get to any that, the actual planning process has to take place itself. Adequate planning is essential to get the most from your next team building activity or corporate entertainment event.
To help you do this, here is a list of questions to consider when planning any interactive session, which clients have found useful.
Answers to these questions will also help us to ensure that any proposal and quote that we produce for you fully meets your requirements.
1. What are your specific objectives?
Clients can have different types of objective in mind for an event, ranging from a group simply having fun, through to constructive team building and specific message-driven training. Your chosen objective will strongly determine the style and pace of the session, and messages that the head facilitator needs to deliver.
2. What time duration needs to be filled?
Sessions can range from a ten-minute ice breaker to a full day of activities, but some options work better with certain timescales than others. Initial clarity on the available duration helps to pinpoint what option would work best.
3. How many participants will be involved?
An accurate view of how many participants there will be allows you (and us) to determine the scale and cost of a session, what equipment will be required and how many staff will be needed.
4. Have you chosen an appropriate venue?
Choose an appropriate venue with a layout that is conducive to the proposed activity. Since we specialise in music-based activities, we advise that the venue is made aware of, and is happy with, expected noise levels at an early stage. Bear in mind that the choice of location can make a significant difference to logistics and costs. For example, there is a big difference between the use of venues in London and New York.
5. Does the event fit perfectly with the context of the rest of the day?
Often, we provide team activities that form a key part of conferences, meetings, retreats, dinners and family fun days. We recommend that you choose a session that fits with, and enhances, your overall day.  We recommend that you focus on creating a slick and effortless transition into the next speaker or section of your day.
6. Do you want/need to stay in one room?
Having additional rooms can provide flexibility with some of our options, where there can be significant benefit in splitting a group up. One example is our Global X Factor where the overall group divides and rotates around different rooms simultaneously. Sometimes in 3+ hour events, we add breakout sections where participants require a different environment to work in.
7. Will there be additional requirements, such as vocal P.A., projector or lighting?
In our experience, speaking to more than 30 to 40 people for long periods and, especially if they are playing instruments, has more impact with an available P.A. With larger groups, we find it very helpful to project the phonetic Haka words on screen for ease of learning. Dimming house lights and adding uplighters to the activity finales, particularly with our Thriller option, can really enhance the atmosphere.
8. Do you want to include bespoke options?
Think about how you would like to make your interactive session unique and memorable. Often, we produce different types of surprise introductions, highlight specific conference themes, company buzz words or corporate values, and offer giveaways that act as powerful mementos.
9. How will you record your special day?
Interactive team events are vibrant, fun and memorable. We strongly recommend that you take photographs or video, to capture all those moments and rekindle memories when seen in the future.
Of course there can be many other parameters and specific activity details to organise, but I hope that this is a useful start to organising a successful event.
For more information about our team events, please Contact Us now.
Pages you may be interested in:
List of Our Events  | Blog Homepage  |   Conference Ice Breakers  |  Team Building Events  |  Dinner Entertainment