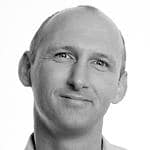 We get asked all the time, "What is the average size of group that you work with?" That's hard to answer, as it changes day-to-day. Last week, we had a group of 600 participants and the other day it was a group of 10. The largest group we have delivered to, in a single corporate team building activity, was about 5,000 and the smallest was five.
As facilitators, some aspects of our approach remain constant and others vary across this range of group sizes. Some things are always the same:
Our number one priority is to deliver exactly what is asked by our clients and to try to exceed their expectations.
We always strive to show the relevance of the activity to the event.
We try to connect emotionally with every participant.
That last point is key for us and totally vital. Emotions last much longer in the memories of participants than words, images and sounds. We want people to remember the activity for ever.
While our over-riding approach is the same, our facilitation techniques change for different group sizes.
There is a huge rush of adrenalin when hundreds of people drum, sing or move together. The power of large numbers of people creating together as one group is tremendous.
Our facilitation style is bigger and our body is language slower and more grand. We use the physical space much more and our attention is on engaging people, even on the back rows.
As much as I love wearing my headset mike (like Madonna) and seeing myself on huge screens by the side of a stage, I also relish the smaller and more intimate groups.
Here we can focus every individual on the task, use first name terms and have a much more tactile approach to leading the group. With smaller team building events of 20 or less, there is greater flexibility to create a more bespoke experience.
We can offer longer sessions and leave everyone with not only the team building messages required but also a brand new skill, learned for life.
Large or small groups, it's a win-win every time.
For more information about our team events, please Contact Us now.
Pages you may be interested in:
Team Building for Large Groups  |  Team Building for Small Groups  | Blog Homepage  |   List of Our Events