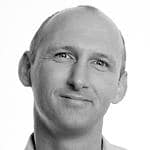 More and more people are looking for new, interesting and unique activities for their most special days with their closest family members and lifelong friends, including their wedding day, hen night or stag party. Yesterday, we received two separate enquiries asking for creative ideas for hen nights and stag parties. Everyone expects that, eventually, a hen party or stag night will end in a bar or club,  but why not do something different and memorable beforehand, or even instead of doing what other people choose to do.
Haka is a perfect option for special occasions. We have recently provided Haka events at four hen parties and a wedding! This certainly isn't because our Haka masters storm the room wearing very little except their traditional wear, although sometimes this helps! It's because the bride and groom, and their 'nearest and dearest', have thought about what they want and have come to the conclusion that having everyone learn and perform this fascinating tribal ritual together will be remembered forever.
There is always a great deal of fun in the learning of the Haka. More than this, there are very poignant and emotional parts of the session where the close-knit group of people focus their thoughts and  project good wishes for the future by performing the final Haka in honour of the bride and groom. Weddings are often a time to remember relatives who have passed away and the Haka is a fitting way to draw on ancestral family tradition and memories and take them into the future.
Drumming also provides great entertainment at weddings, hen parties and stag nights. I have recently facilitated several drumming stag parties. Not only were they tremendous fun for everyone at the time, but we arranged video recording to give the grooms something to keep and treasure.
On one occasion, I spent time with the group before the groom arrived to put together a welcome drum introduction. When he walked in through the door, he was simply speechless seeing his oldest friends giving a mini performance for him. In a very intimate and powerful way to close the session later, the groom lay down on the floor, with eyes closed, while friends surrounded him drumming. This is an ancient form of tribal music making and is never forgotten by any of the participants. This powerful finale was not only heard by the groom, but also felt.
We are able to adapt many of our teambuilding or corporate entertainment events to meet the specific needs of a bride and groom. For example, we recently provided a Thriller activity as part of a hen night. This was a great success and the photos of everyone dressed in zombie costumers were just hilarious – a totally unique experience.
For more information about our team events, please Contact Us now.
Pages you may find interesting:
List of Our Events |  Haka  |  Thriller  | Blog Homepage  |   Drumming Events