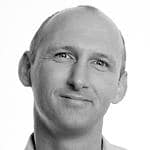 Over the last ten years we have been asked more and more to bring our creative team building activities into training environments. Last night, I returned from Frankfurt after delivering a specially-designed drumming activity. This was a part of a week-long communication training course with the wonderful Courageous Communication Partnership.
In the training course, Courageous Communication Partnership looked in depth at how we as humans relate to each other and, more specifically, what emotions we feel and then display around us.  This is because there is sound business necessity to get individuals, groups and entire companies to be much more conscious of the impact they create around themselves.
There is substantial benefit from having a workforce develop effective personal communications and being able to express themselves better emotionally.
I believe this is why there is such a growing demand for team building activities that produce a wider range of emotional responses and build teams at a deeper level.
Thankfully, we seem to be breaking free from decades of vastly elaborate, and yet superficial, so-called 'teambuilding' activities into activities that truly stimulate full-group emotional engagement and collaboration. This is our core area of expertise.
In our sessions, participants are often shocked when they realise what they are able to achieve as a team. For many participants, it is an emotional experience, as they become proud, passionate and inspired. On top of this, by using music, dance and other arts as the vehicle, we find that our team building activities have an even deeper effect.
We have countless examples of how individuals have been visibly moved by the power of their group's drumming. Recently, a client was in tears as she heard her whole company singing together in harmony in our One Voice event.
We feel honoured to deliver the types of activities that stimulate such positive emotion. As humans remember emotions far longer than words or images, we believe that the impact of our sessions will stay with participants for a long time.
For more information about our team events, please Contact Us now.
Pages you may find interesting: