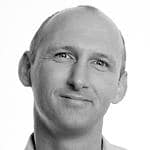 I think that one of the main reasons people are drawn to work in our industry is the fact that every day is different. The environment of constant change brings new challenges, relationships and learning. I believe that this keeps us all fresh and alive!
This week was a perfect example, when I was tasked with looking after three separate teambuilding events with small teams.
Unlike some other event companies, we are happy to deliver sessions for small groups, and offer a range of activities specially designed for small teams. As a facilitator that runs activities for different sizes of team, I feel that leading smaller groups requires different skills and understanding compared with running onto a conference stage in front of thousands of delegates!
Activities will smaller teams provide a more intimate atmosphere. Participants can more easily interact with all the other members of the group, and a small team can often gel together more rapidly than a larger group.
The small window into my life as facilitator starts with me whizzing into London to drop off event equipment and brief our head facilitators that were off to France. As we only use professional artists and performers, we always ensure that events are planned carefully to fit into their busy work schedules of rehearsing and performing.
Our two-man team set off to lead a drumming event, with 13 participants, which also contained a unique physical and mental breakout task, called 'Direction Disaster'. Our client wanted to combine an exciting drumming activity with a 'Crystal Maze'-type task. The drums had already been delivered to the venue, with our client buying them as surprise giveaways for its staff.
For me, I had to grab some sleep before a very early taxi to Heathrow Airport. From Frankfurt Airport, I was whisked off into the wonderful German countryside to join a week-long communication course, where I facilitated a drum event.
I worked with an enthusiastic group of ten people. Not only did the participants have to learn how to play a drum for the very first time, but they also had to learn how to lead and deliver emotion in this very unfamiliar medium. Working alongside leading trainers Anthony Etherton and Tom Bruno-Magdich, we took the use of rhythm into new and inspiring leadership and development realms!
Afterwards, I jumped into a waiting taxi, which took me to the airport, and I returned to London. By the time I got home that night, I had spent over six hours in different taxis! Thank goodness for audio books.
The next morning, we received two separate emails with glowing feedback about the event in France, and comments included "intelligent and very well adapted to the objectives" and "exceptional." I won't list all the comments as our facilitators Nathan and Trevor will blush!
For me though, I had a van full of Zombie costumes and pints of fake blood. I was off to Windsor for a small, but still scary, Thriller session. Working with a group of 14 people, Page (our amazing choreographer) taught the group how to perform the famous ghoulish dance routine – the same routine that Page himself has performed in London's West End and on a European tour.
We were working with our great friends at Dark Star Events. They provided an amazing cemetery backdrop, complete with gravestones, eerie fog and sinister lighting. The group did a fantastic job. Not only did participants pick up the moves quickly, but they all got very involved, with costumes and horror make-up adding the finishing touches to the great shared experience.
Just as I was sitting stationary on the M25, thinking about the three small team that I'd enjoyed working with so much this week, I received an enquiry for a boomwhacker session for 2500 people! Life is never dull…
For more information about our team events, please Contact Us now.
Pages you may find interesting:
Team Building for Small Groups  |  List of Our Events  |  Blog Homepage  |   Executive Team Building