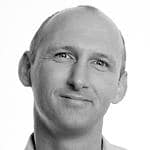 As the year comes to a close and some companies are winding down, these last few weeks have been wonderfully busy for us. This particular week began with Lisa on a two-day film shoot for an upcoming conference, working with actors and senior managers through to the early hours to create relevant visual messages for our client.
I left for Scotland on the same day to lead the last in a series of Thriller events held throughout the UK. Participants couldn't believe that, in just one hour, they would be doing what our amazing dance crew had just demonstrated. The room was full of choreographed and fully-costumed zombies ready to do the final performance. Very well done everybody!
Wednesday was the day for me to receive, count and sort out a thousand boomwhackers in the office whilst Vicky and Chris put the final harmonies together and created easy-to-read Powerpoint slides for our 100-person bell-ringing event taking place the following day.
On Thursday, I found myself at the Bath Racecourse leading 900 people in a Boomwhacker finale, which was the prelude to a well-earned Christmas party. We all had a great time and participants all got to keep their musical plastic tubes as a conference reminder, which certainly helped with clearing up afterwards!
Vicky was in nearby Bristol with our Haka team, who burst through the doors and almost scared the life out of the conference! It didn't take long to turn the audience of surprised faces into totally focused warriors.
At the very same time, Trevor was leading a festive bell-ringing event where 100 clients had to chime in Yuletide synchronicity. As part of this, groups had to customise and enhance their own rendition of Jingle Bells on the hand bells against the clock!
Today (Friday) has us delivering a One Voice activity where professional vocal coaches teach everyone to sing a famous pop song together. This includes a full five-piece live band to lift the roof in the finale.
On Saturday, we have a drumming event and will send our Haka team off to Dusseldorf.
Sunday is the day of rest!
Welcome to our world! I hope you have a peaceful weekend.
For more information about our team events, please Contact Us now.
Pages you may find interesting: