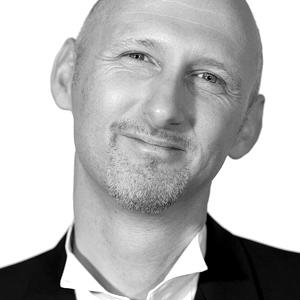 As I write, my arms certainly know it's been a busy week. Over the last seven days, we have delivered a variety of team activities to almost 2000 participants. We have been surprising conference audiences all over the country and having a fantastic time.
We have been driving for hours, heaving hundreds of drums in and out of conference venues, performing on stage, and then packing away before driving off into the night. We have seen so many smiling faces, shaken many grateful hands and received heartfelt thanks. It has been so personally rewarding for us all. All our teams this week have totally appreciated the opportunity to be in these creative environments so let me tell you what we have got up to!
Even after all these years of delivering rhythm events, we still find new options or formats to offer our clients. We were asked to run simultaneously a large drumming activity and, in another part of the hotel, a large Junk Funk event. After a 90-minute session where each group learnt, practiced and perfected their own performance, we brought the groups together to watch each other perform. The twist in the tail was that, for the first time ever in our history, as a surprise finale we combined the drumming and junk to make one drum/junk orchestra! It worked a treat and all 400 participants loved being told that this was a first for us as well as them.
At exactly the same time that this was going on, and to demonstrate the extremes we work with, we had another drumming event going on in another part of the country with only six participants!
The very next day was an early start in London where 900 delegates sat safely in their conference seats thinking they were there just to watch a presentation. Moments later, the stage was flooded with our Haka masters! By the end of this wake-up session, all delegates were on their feet, partaking in a mass morning Haka!
Again to highlight extremes, I left there to go straight to deliver an 18-person drumming event within a strategy meeting. The group had two hours to not only learn a new skill but to experience the art of improvisation too. As you can see from the photo, great fun was had by all.
The day after that, it was back to large numbers and a mountain of drums. In beautiful Oxfordshire, we had only 30 minutes to set up the conference room with a drum on every seat for 300 people. When the delegates walked in, we were there playing on stage as a warm welcome. One later, this group had been transformed into a thunderous drumming orchestra, with lots of laughs and life lessons learnt on the way!
The very last event in this spate of large team building activities was our One Voice team singing event. Back in London, 350 delegates had only one hour to sing together in perfect harmony. The group did an amazing job to quickly learn to sing the melody and two supporting parts for the hit song Shine by Take That, which ended in a superb finale rendition of the song.
What a week and what fun we had. A massive thank you to all the members of our team who helped deliver these memorable events around the country and, of course, an even bigger thank you to every participant for taking a deep breath and jumping in to our world!
For more information about our events, please Contact Us.
Pages you may be interested in:
Team Building for Large Groups  |  List of Our Indoor Events  | Blog Homepage |  Drumming Events