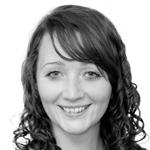 In a perfect example of how corporate events flex and change, and how we need to be ready for anything, a confirmed event that was to be held in inner London suddenly changed to Krakow in Poland. No problem!
With a few flights, transfers and a schedule rejigged, all was perfect. We were to deliver a high-energy human beatbox team building session, and leading this workshop would be our very own beatbox artist.
Keeping with our ethos of bringing our clients the very best available facilitators for their events, coming with me to Poland was not just any old beatbox artist but the reigning three-times UK Beatbox Champion, Ball-Zee – the first person in history to win the title three times.
Ball-Zee is currently touring with his solo show across Europe and beyond, stunning crowds from the Cetatea Brasovului fortress in Romania to London's O2 Academy and Twickenham Stadium. After a swift rise through the UK's underground beatbox scene, he was crowned Grand Beatbox Battle Champion in Basel, Switzerland, before heading to Graz, Austria, to claim the coveted title of Emperor of Mic Champion, beating seven of the planet's best artists in what is reputed to be the hardest beatbox battle in the world.
For more information about our human beatboxing activity, please click on the following link:
At the airport, we both suddenly realised that flying alongside us were the very people we were about to transform into one combined beatbox spectacular. As ever, this activity was to be a complete surprise for the attending delegates so we had to be careful answering questions about what our roles were! We adopted very vague and disarming job titles like the "Production Team from Cambridgeshire" not to give the game away. This happens quite frequently to our undercover facilitators and is always amusing!
Because there is virtually no set-up required for this team activity, in the space of a quick tea break, we got into the room, checked the microphone and just waited for our unsuspecting team to come back.
As the delegates came back from their afternoon tea break, they were met by a multi-award-winning, jaw-dropping introductory performance. The group was instantly captivated and excited that the we were not really the Production Team from Cambridgeshire but were there to teach everyone how to beatbox.
With the delegates still mesmerised by the introduction, it was time for them to receive blank baseball caps. They now had to graffiti their caps with their self-appointed hip-hop name; a personal favourite I noticed was "Tru-Zee"! With everyone now looking the part, it was time to teach the beats. Participants were led through a series of fun warm-up games and vocal exercises to overcome inhibitions and start creating the basic percussive sounds. With growing confidence in each other, participants were beatboxing as one in no time at all.
It was then time to add a further task. Our client early on expressed an interest in having the group use their new beatboxing skills to accompany a well-known song. The smash hit track "Happy" was chosen for the finale challenge. The group was split into four sections, with everyone sharing the job of alternating between singing the lyrics and providing the beatbox sound track. This was a perfect opportunity for members of the group to practise what they had learned and improvised, making the song totally their own!
This particular activity can easily assimilate bespoke ideas like breakout options, adding business messages and even creating a hip-hop video.
The purpose of a beatboxing session is getting individuals to express themselves in a new and vibrant way. It works equally well for all ages, small or large groups and is becoming more and more popular as a team building experience or conference energiser.
From beginning to end, this workshop in Poland had everyone engaged, laughing and entertained. Colleagues got to see each other in a very new light and caught a glimpse of how they might co-operate and communicate in a new way!
Well done to all our participants who put their hearts into making this day a success and thanks to our new clients for trusting us with their unique team building activity. Please Contact Us for more information about human beatboxing or any other team building event.
Pages you may be interested in:
Beatbox  |  List of Our Indoor Events  |  Blog Homepage  |  Conference Ice Breakers