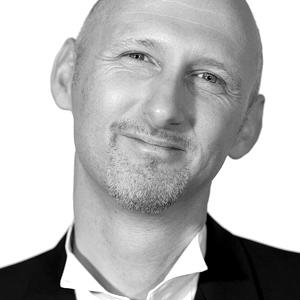 We hope you all had a great Christmas period and New Year and are feeling up to tackling whatever this year brings. There was no easy paced first week for us so we could get back into the swing of things. I thought that at least a couple of days would have been nice to get the office in order, catch up on news or plan the weeks ahead. Instead, from day one last Monday it was all hands on deck!
Day one of the new year started very early and had me in Leicester delivering a surprise Clap Happy energiser to 300 delegates. Waking up any group of people and asking them to get involved in a 9am team activity is not for the faint hearted, even on a normal day. In this case – the first day back to work – it might seem an almost impossible task. It was just as well that this group was up for fun and loved the shock that we brought.
One hour later, our luminous rubber glove wearing orchestra had created and delivered a multi-rhythm performance.
Coming off stage with only time for a sip of water, we had a window of 20 minutes to get 60 drums upstairs via the lift for the next drumming session.
We entertained this group for over an hour, with participants loving the challenge of not only learning to play a drum but also learning how to listen and musically contribute. All around were fabulous smiles and gleaming eyes by the time we had finished.
There was no time to tread water in the wake of team building bliss. It was time to quickly pack our drums away and, even though the lift was now out of service, we were still out of the building and on the road 40 minutes later.
Although we had just delivered two events, there was no downtime in the afternoon. I had just enough time to intercept two of our amazing choreographers from a handy train station to begin the long trip to the Lake District!
Our dance choreographers – who came from London – were excited on two counts. Firstly, they were to teach the Thriller dance routine the following day and, secondly, they had never been to this stunning part of the UK before. When we finally arrived at the beautiful Linthwaite Hotel by Lake Windermere, we were whisked inside for an incredible dinner.
The next day, after first-class training and team challenges provided by the wonderful Susy Roberts, our suspicious group was led into the main hall. We started the music track, the doors burst open and out spilled our costumed zombie expert dancers! The looks of disbelief on the faces in the room were fantastic when it became apparent that everyone would be learning everything they saw.
After the warm-up, to ease everyone in, the group of 40 quickly amassed every footstep, slide, twitch and twirl to achieve what they must have thought was, at first, unachievable. The next surprise was that we had transformed the dining room next door into a Thriller make-up and wardrobe department! It didn't take long before everyone looked ghoulish and spooky to fit the theme. Colleagues were in fits of laughter seeing each other.
Next was a moment for participants to explore the character of their dancing zombie. With their theatrical experience, our experts helped to make performances deeper and more personal.
The final performance, with everyone in costume, was not only hilarious to watch but a fitting end to a session in which everyone felt a great sense of achievement.
So, that all happened in my first two days of 2015 and the weeks ahead look full of similar adventures. Already, there are many trips abroad and interactive themed nights booked.
I look forward to documenting what we'll be doing at Creative Team Events during 2015 to inspire you into adding a splash of real excitement to your forthcoming conference, meeting or evening event. Have a good year and please stay in touch.
For more information, please Contact Us.
Pages you may be interested in: