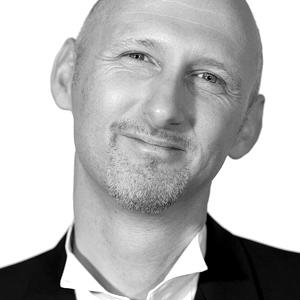 Team building using music has become very popular, with every conceivable version of singing, playing, hitting and moving available to today's corporate events organiser. Your group could be playing in a rock band, playing in an orchestra, jamming in a jazz group or even busking on the street. You could find yourself sitting in a conference learning ukulele, harmonica, didgeridoo, junk percussion or African djembe! It is simply amazing how music-based activities have taken the team building world by storm.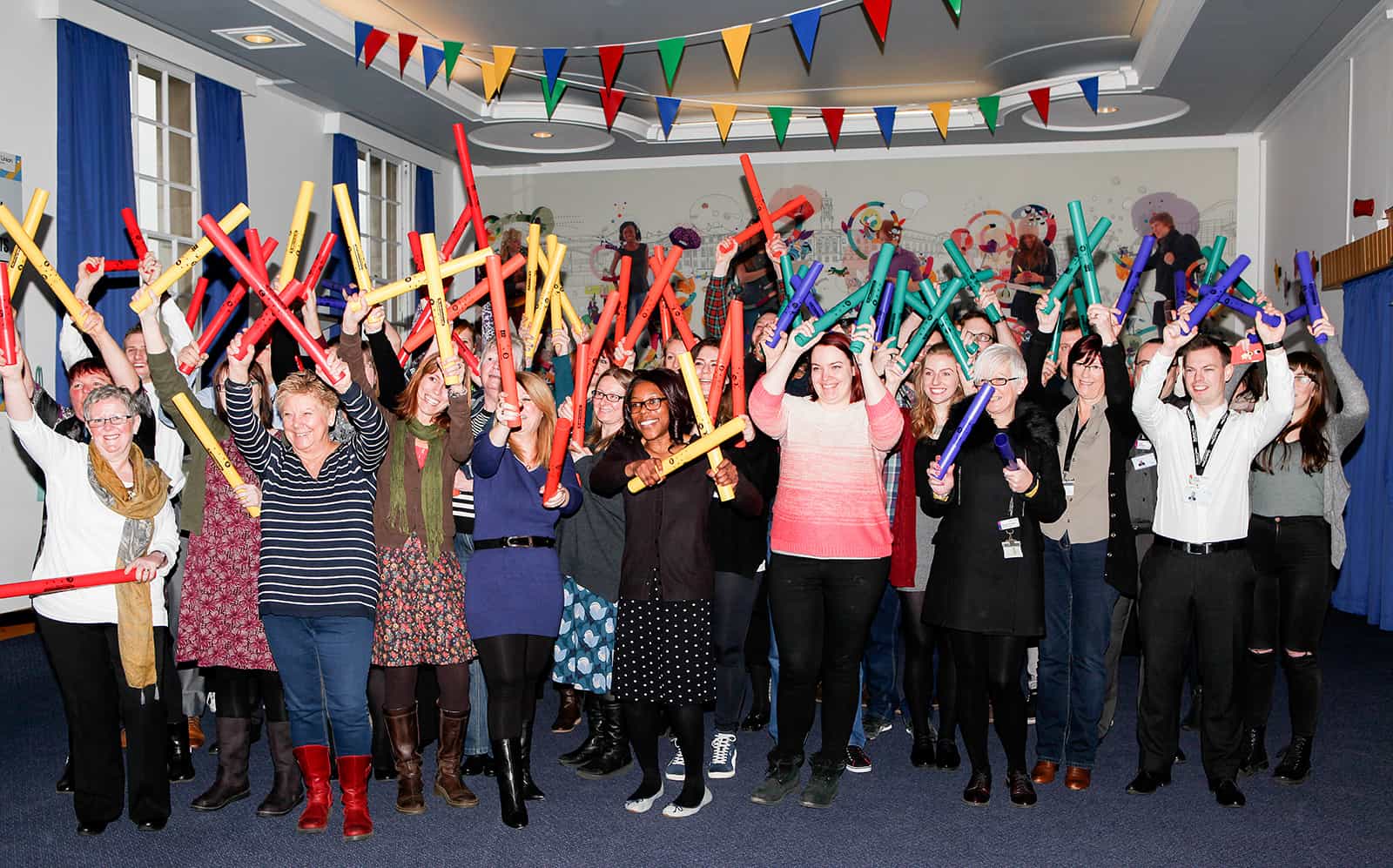 I personally allow myself a moment to feel a little smug as I foresaw this over 16 years ago. Back then, the extensive quantity of team events I had witnessed included large inflatable games, lots of outdoor climbing equipment and many types of fierce team competition. All shared a win or lose philosophy. All these were really no more than a modern take on post-war army training, with assault-type courses and challenges against the clock and against other teams or individuals.
The concept of everyone contributing together to create a musical performance was very unusual. Back then, it seemed back then you could only have winners if you out-smarted or physically beat the losers!
Over the last 16 years, there has been a cultural change in how companies have viewed team building. There has also been a definite shift in views concerning management training, to include more emotional awareness, an increased focus on listening and exploration of creativity.
Increasingly, competitive and purely physical team building activities have not reflected what is being expected of team collaboration in the workplace. Perfectly timed was the introduction of team building using music for corporate groups.
Almost by chance, we just happened to be there with the right ideas at the right time. We started with group drumming – an idea inspired by Arthur Hull and the Remo Drum Company. As soon as I witnessed the impact of drumming on teams, I knew I could take what I'd seen and develop it for corporate teams.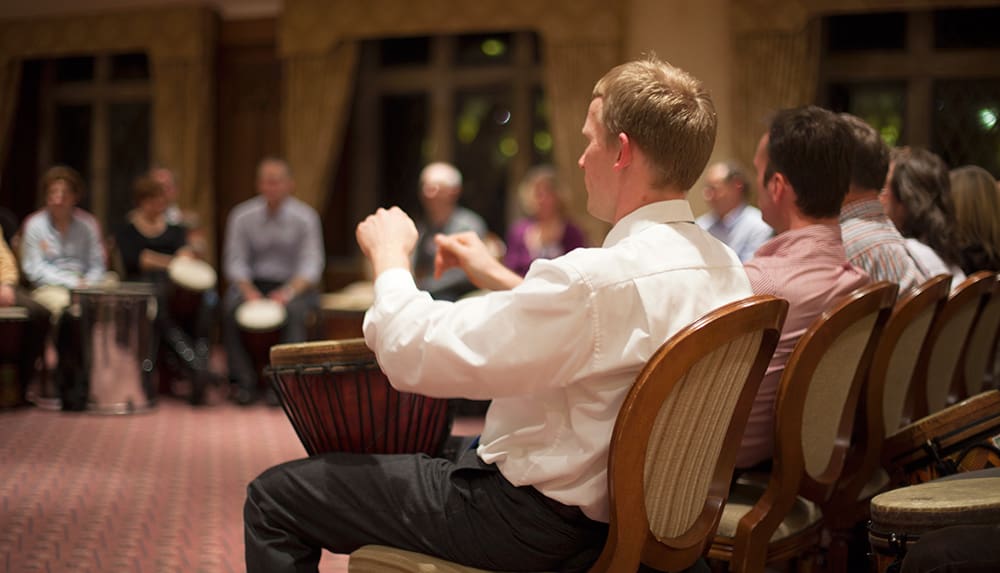 At first, HR departments, event organisers and even established team building companies could not visualise how team building music activities might work but that soon changed. More and more people experienced the incredible power of playing music as a team building exercise.
This led to returning clients asking what other musical things we could do next! This drove the rise of Creative Team Events. We regularly came up with fresh new ideas and constantly refines our formats to become one of the leading supplier worldwide of music-based team events.
Companies can now hold huge conferences, with thousands of delegates, and have everyone engaged and contributing in a vast musical activity. On the other end of the scale, music allows a small group to intimately explore real collaboration and improvisation.
One very important factor driving the the popularity of team building activities using music making has been cost. Making music together is a very cost effective endeavour. As the world has dipped in and out of financial crisis, many companies simply no longer have huge budgets for excessive entertainment, off-site extravaganzas and luxurious team building.
The equipment and staff required to deliver team building using music are minimal. Companies now stage any size of meeting and achieve a real sense of collaboration and success without breaking the bank.
Of course, the main reason team building activities using music have become dominant options is because of the effects they have on the individual participants. At its best, I have yet to witness anything available that has the same visible and emotional effects as making music together. The cheers, handshakes, smiles and heartfelt feedback that are received by our facilitators assure me that team building using music is here to stay!
Looking ahead, as music technology streaks ahead and the ability to create amazing music becomes even easier, we will be there bringing you the most impactful music team building available.
For more information about our events, please Contact Us.
Pages you may be interested in:
Indoor Team Building Activities  |  Blog Homepage  |  List of Our Indoor Events  |  Team Building Drumming  |  Team Building Singing