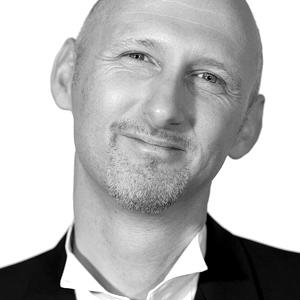 80 unsuspecting delegates walked into what they thought was a conference on Wednesday. It did indeed look like a conference with chairs, a stage and even their director beginning to deliver his presentation. Of course, this was all a front for an expertly planned company surprise. As the first speaker began to talk about the strategy for the next year, the unassuming workmen that just happened to be dealing with a venue problem down the hall, all of a sudden barged straight into the conference room to the utter shock of the audience.
Then, unbelievably, they broke into an outlandish performance of beatbox, dance and percussion! This marked the beginning of our Urban Jam event.
Over the next three hours, our momentarily bewildered conference group experienced three very different urban activities. They had to embrace new ideas and see each other in new ways but, most importantly, have a lot of fun!
Just to get things started, audience members had just minutes to receive blank baseball caps and then graffiti their names on them. This gave us the perfect amount of time to bring into the room all the secretly stashed junk percussion 'instruments'.
The first activity was Junk Funk, where we created a vibrant junk percussion orchestra. It didn't take long before everyone was totally focused on playing multiple rhythm parts on the bizarre mixture of 'instruments' we brought.
45 minutes later, we had an entire performance rehearsed and completed.
Straight from the Junk Funk session, our energised participants next met the wonderfully talented Patrick. Brandishing only a microphone on stage, he treated everyone to a jaw dropping masterclass in human beatbox.
Patrick is a multi-award-winning national champion and the watching group simply couldn't believe at the sounds, effects and rhythms coming from one person live in front of it.
However, it was the audience's turn next, learning how to mouth the basic drum machine sounds and then slowly add the many variations.
This was a lot of fun as colleagues tried to make their various mouth noises into their own mini-team creations. After some research and development, they each performed to the great support and side-splitting laughter of everyone around.
As if that wasn't enough, we had discretely taken away three would-be rappers from the group and now they returned to perform their self-composed rap over the group's combined beatboxing!
After a comfort break, the group reassembled to meet Page. Page is a much-in-demand street dancer, show choreographer and music video artist. His list of live credits are endless. So our warmed-up group learned from the best how to master their own urban dance routine. It wasn't long before they were linking different moves with each other, moving as one and looking fantastic. Page masterfully took this novice group from the first confused steps to a slick street dance troupe.
The very last thing we did with our hard working participants was to create one finale performance that incorporated all three activities together. This was done effortlessly and the huge cheers, back slapping and hand shaking afterwards provided the best feedback of all. With smiles on every face and a real feeling of everyone having achieved something very unique together, it was time to go home.
Urban Jam delivers new and fresh ideas that will entertain and challenge groups of any size. There are many additional options and event formats available so if you want to find out how street wise, current and hip your team actually is, just get in touch. Please Contact Us.
Great thanks to Page and Patrick for their amazing talents on the day.
Pages you may be interested in:
List of Our Indoor Events  |  Blog Homepage  |  Beatbox  |  Junk Funk  |  Conference Ice Breakers