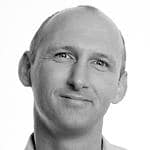 Back in 1983, Michael Jackson was the undisputed king of popular music and across the world there was huge anticipation as he launched his extended music video 'Thriller' on December 2nd. Who would have thought that his career could go any higher, or that he could become any more famous, and yet he managed to take the world by storm with his 14 minute video? Like many other people, I stayed up to watch TV at midnight to see its first broadcast!
The Thriller video was ground breaking on so many levels – production, make-up, music, concept and, of course, the dance routine. Since its launch, dance artists have tried to copy, augment and absorb the synchronised steps, and the dance routine continues to influence popular music choreography today.
We offer our own tribute to Michael Jackson in the form of our Thriller option. It enables your group, department or even entire company to experience the fun, challenge and success of recreating the Thriller dance routine as a team building activity or conference energiser.
After a simple warm up to loosen and stretch muscles, our professional choreographers will take you through the process of learning the now famous steps, to create your very own Thriller spectacle.
Last week, we had a fantastic group to work with, courtesy of our very good friends at Accolade Corporate Events, who promote our Thriller activity. We delivered a two-and-a-half hour session, complete with costumes and make-up. The venue was perfect – the now famous Pineapple Dance Studios, which is right in the heart of London and just simmering with talent.
After the routine was perfected, our new cast of zombies chose from our specially-prepared ghoulish costumes from the racks provided. Next came the make-up. After some basic tips, participants paired off to help each other look as gruesome and scary as possible.
Then it was time to put it all together. The spirit and energy that the group put into the final performance was truly awe-inspiring. As you can see from the photographs, everyone had a ball. They should be absolutely proud of all the effort they put in.
One of the reasons that our Thriller is so successful is the quality of our training and dance instruction. Our dance instructor, Page, was one of the dancers selected to perform on the national tour and in London's West End production of the musical Thriller. So, you know that you are being taught by someone that has had first-hand knowledge of creating the correct energy, feel and look of Thriller every night.
When I caught up with Page, I asked him about his experiences of the team building event. He said, "The feeling that I experienced from everyone was so fulfilling as their level of excitement was raised."
"The Thriller moves are not so technical that it's impossible to do them, but once they are mastered, people need to truly immerse themselves into the characters. To get the most out of the session, I encourage everyone to learn everything about their own character, such as their name, personality, habits, how they walk and even how they became a zombie! The more you make your character real, the more natural and believable you will be", he added.
Well, it certainly worked. It was pleasing to see everyone totally absorbed in the activity, and wonderful to witness the immense sense of achievement all participants felt at the end of the thrilling session.
For more information, view our Thriller event page or Contact Us now.
Pages you may be interested in:
Thriller  |  Strictly Team Dancing  |  Blog Homepage  |   Team Building Singing  |  List of Our Indoor Events