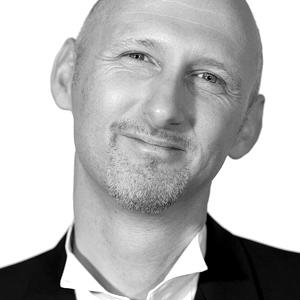 So here we are in the middle of summer and very busy with events all around the country and a trip to New York with our Haka team. Just as we are getting used to the warm days and a little predictable Wimbledon rain, event organisers are beginning to look at venue and entertainment options for…Christmas!
People are beginning to think ahead and at least formulate some ideas as to what they want to do. Over the years of adding team activities or evening events to Christmas parties, we have been increasingly asked by clients to theme and manage entire events.
Our creative eye and sense of adventure are just two reasons why Creative Team Events can transform your end of year party into something really special.
I know it seems miles away for some of you, but here are just a few ideas to mull over your summer cocktails!
Some people always like to stick with classic Winter Wonderland or Victorian Christmas themes. However, we have turned tradition totally on its head and even created a beach party complete with palm trees and thatched cocktail bar.
We have had enormous 10-foot by 10-foot snowflakes constructed and flown above the room, all manner of stunning lighting and dance floors, and outlandish table centres.
The list of options goes on and on. When it comes to theming ideas, anything is possible.
Very often in December, clients like to integrate their offsite end-of-year meeting into their evening Christmas party. As almost all of our indoor events are exciting and leave everyone feeling inspired, most are perfect for that end-of-year event. Options like drumming, One Voice team singing and even Haka are very popular as they bring everyone together and end on a very positive note.
We can also offer some team activities and evening entertainment that are specially designed just for the Christmas period. These fun and light-hearted sessions bring even more festive charm to your event.
Our very own Christmas Carol Chaos is about creating a unique performance by singing a famous Christmas carol in harmony and adding some festive hand-percussion accompaniment. This is, of course, all about team spirit and laughter but, at the end, we do create a special last performance.
We can even have your team bell ringing, creating some winter classic tunes! This is a perfect inclusive idea to end your meeting on a high before the party begins later.
Even during the party, there are options for you to surprise and delight your guests. Our Crashing Waiters will have everyone becoming a kitchen utensil orchestra and totally revved up and ready to hit the dance floor. Our brand new Secret Singing Santa option is purpose built for the Christmas season. Traditional Father Christmas arrives to greet your guests but soon reveals that he and his accompanying elves are amazing West End entertainers. They will soon have everyone up on their feet, joining in and singing together all the Christmas classics.
Why not add stylish drama with our amazing Strictly ballroom dancers? They will stun everyone with their dance performance and inspire everyone to move like never before. On the subject of movement, and in the spirit of always adding new concepts, why not have your guests learn how to African gumboot dance with our fantastic African artists?
Sometimes, trying something completely new is just the perfect addition to break from the predictability of past events.
Last but not least, don't forget your live band or disco to finish your evening off around the dance floor. Even now some of the most popular bands are already booked so don't wait too long!
We want your event to be totally memorable and as much fun as possible for everyone.While there are a few months to go, now is the time to think of the possibilities and direction of your organisation's most special night of the year.
For more information, please Contact Us.
Pages you may find interesting:
Christmas Carol Chaos  | Blog Homepage  |   List of Our Indoor Events  |  Dinner Entertainment