September certainly was a month of variety for us, with the month seeing more than its fair share of interesting events and surprises. Below are just some instances that have stood out, which may give ideas for your future events.
Our amazing dance team, which leads all our Thriller and Street Moves events found themselves featuring in the opening sequence of the Brits and then, more recently, on the hit TV show X Factor. It is exactly these types of experiences that participants in our team dancing activities get to learn from, and there is always some behind-the-scenes gossip!
Our drumming team has been disguised as builders in their overalls and hard hats, dragging ladders, wheelbarrows and buckets into venues and then playing them in our Stomp-like Junk Funk activity. Our team can change a perfectly respectable conference room into a rubbish dump in seconds! What at first looks like a pile of cardboard, plastic and useless items becomes the unique set of instruments used by the entire room.
It's not all been indoors. On a beautiful summer's day in a hidden forest, our clients learnt the Haka from our in-house Maori warriors. In an inspiring location, our new tribes found out about Maori myth and legend before learning the words and movements, adorning traditional face markings and performing the Haka together.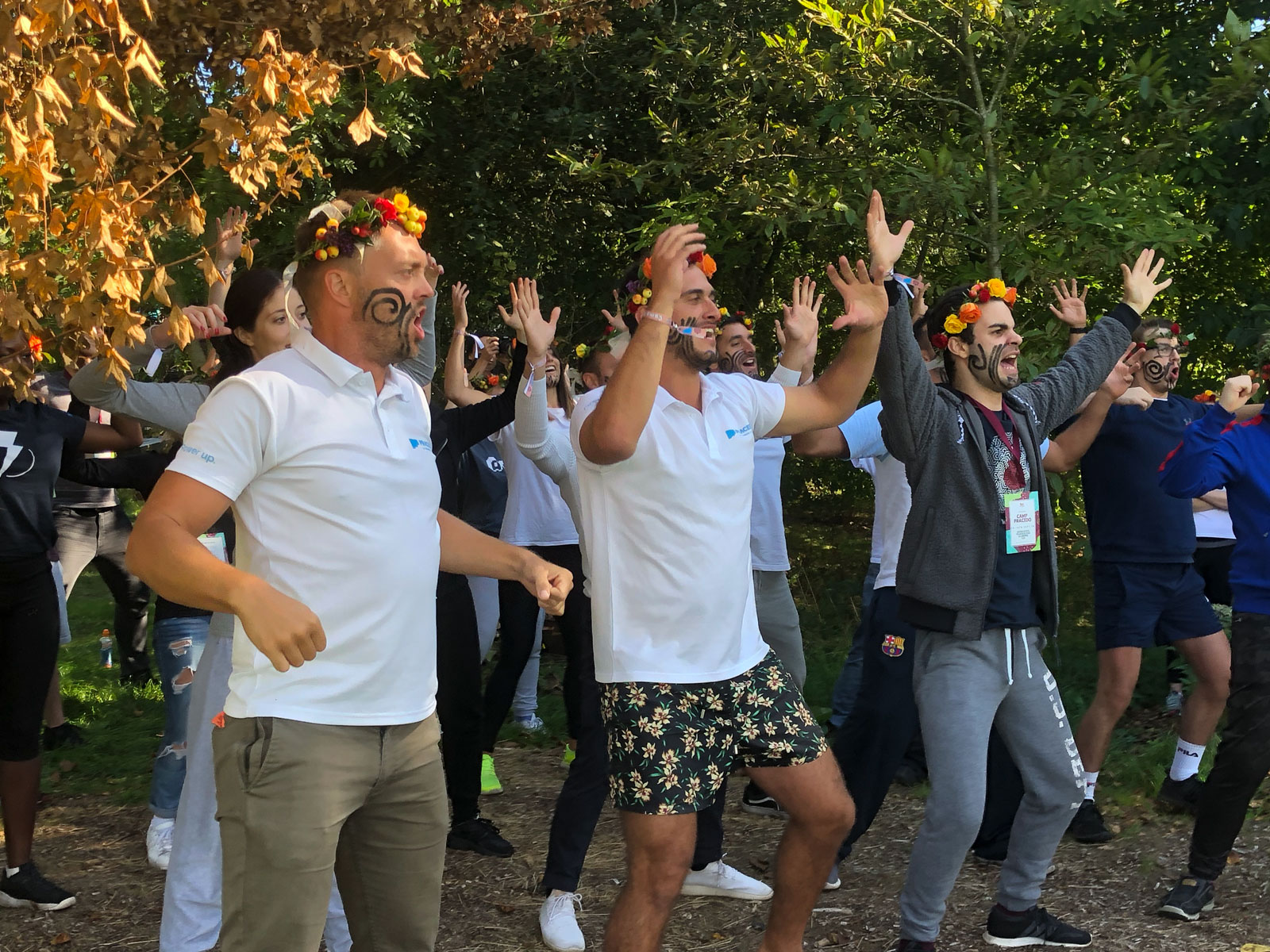 Helen and her team designed and project-managed a huge summer event inside and out. More and more clients are asking if we can use our creative ideas and project management skills to deliver an entire team event or conference, and not just deliver a specific team activity. So, from first concept to venue finding, theming, sound, lighting, food, drink and entertainment, Helen and her production team successfully planned, and oversaw the delivery of, the entire event.
It would be remiss of me not to mention another member of the office team who not only has been busy supporting everyone this summer but also has had time to squeeze in organising her own wedding! Congratulations to Mel and Josh.
There have been many drumming events in the month and I've been regularly sneaking in drums through fire exits and staff corridors to keep them secret from our unsuspecting clients. When participants have returned from coffee break or lunch, they couldn't quite believe their room was awash with instruments on every seat and ready to go! My right-hand man Chris has also been all over the country drumming and bringing boomwhackers to meetings and conferences.
We have been busy delivering events at private parties. We had a memorable 50th birthday celebration that ended with an emotional 'friends and family' drumming finale performance. We also added a boomwhacker surprise to a Bar Mitzvah, filling the room with sound and colour.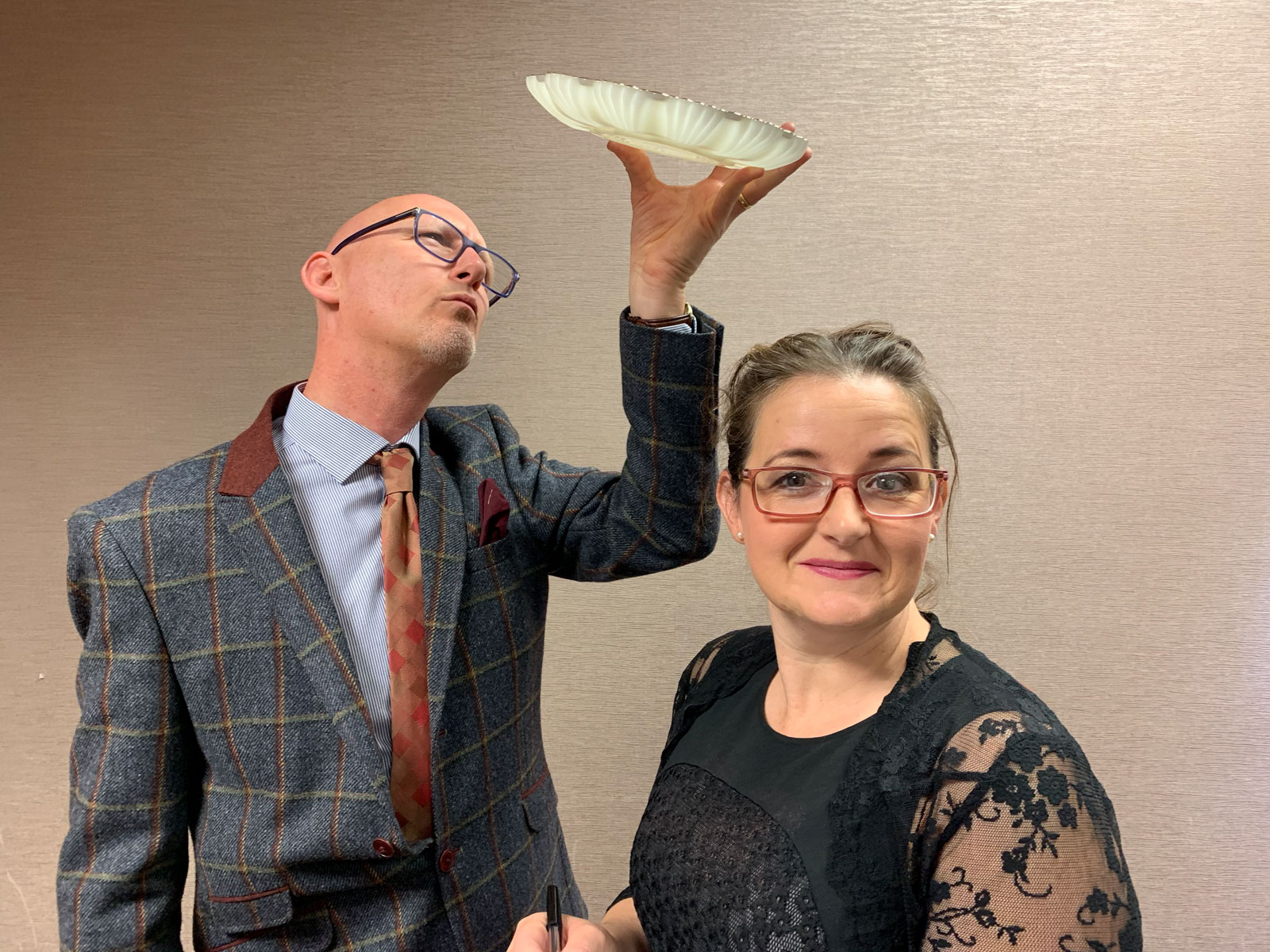 Throughout dinner, we entertained a firm of accountants with our Antiques Auction. It got very competitive between tables as they bid for items from their fictional budget. When we finally revealed the real values of the lots that had been won, there were hilarious hurrays and howls as participants discovered which tables had won or lost profits.
On top of this has been a fun afternoon of filmmaking with our Animate activity, an unforgettable One Voice team building singing activity, which brought harmony to a training workshop, and an amazing Crashing Waiters activity at a charity dinner arranged by the wonderful Janine Edwards.
Bringing new experiences and laughter to teams and individuals is just what excites us, and I hope that this post will give you a little inspiration for any of your future events too. If you would like more information about any of our events, please contact us now.
Other pages you may be interested in:
Blog Homepage  |  List of Our Indoor Events  |  Team Building for Large Groups