It all seems so long ago and far away but, as we launch into this new year, I think it is only fitting to summarise some of the high points of 2018.
It would be impossible to list, thank and recognise every client and colleague but, just off the top of my head, here goes.
Last January started with a bang with lots of rhythm events and with our Haka team in Texas and nearby states.
March saw us working closely with Rolls Royce on many team building adventures and then a mammoth event with 7000 delegates 'boomwhacking' for Utility Warehouse.
May and June were swamped with even more boomwhacker events and saw our new Animate team event launched. We didn't know it then but this video stop-motion capture challenge became one of the biggest hits of the year.
Throughout the year, we responded to so many requests for our Beatbox and rap activities. Patrick and Ewan transformed many conferences and meetings into instant-rhythm riots!
July saw a drumming trip to Jersey and a spate of our Strictly Come Dancing evening events. We even combined the two on one occasion for a themed Charleston dance and huge jazz band percussion extravaganza!
Throughout the year, we had huge success with all our One Voice singing teams. In August, our Crashing Waiters seemed more in demand than ever, creating the best dinner party surprises.
Our behind-the-scenes, but vitally important and appreciated, web designer, SEO developer and business guru Mark Heath introduced video blogs and has started to offer all our clients ultra-quality 4k video footage to watch throughout the website.
In October, we delivered back-to-back huge Haka events across Europe, and our much-loved gumboot dancers were called upon to surprise a sales meeting.
The second part of the year saw a significant uplift in our drumming events. Our teams were all over the country delivering this ultimate power and unity team experience.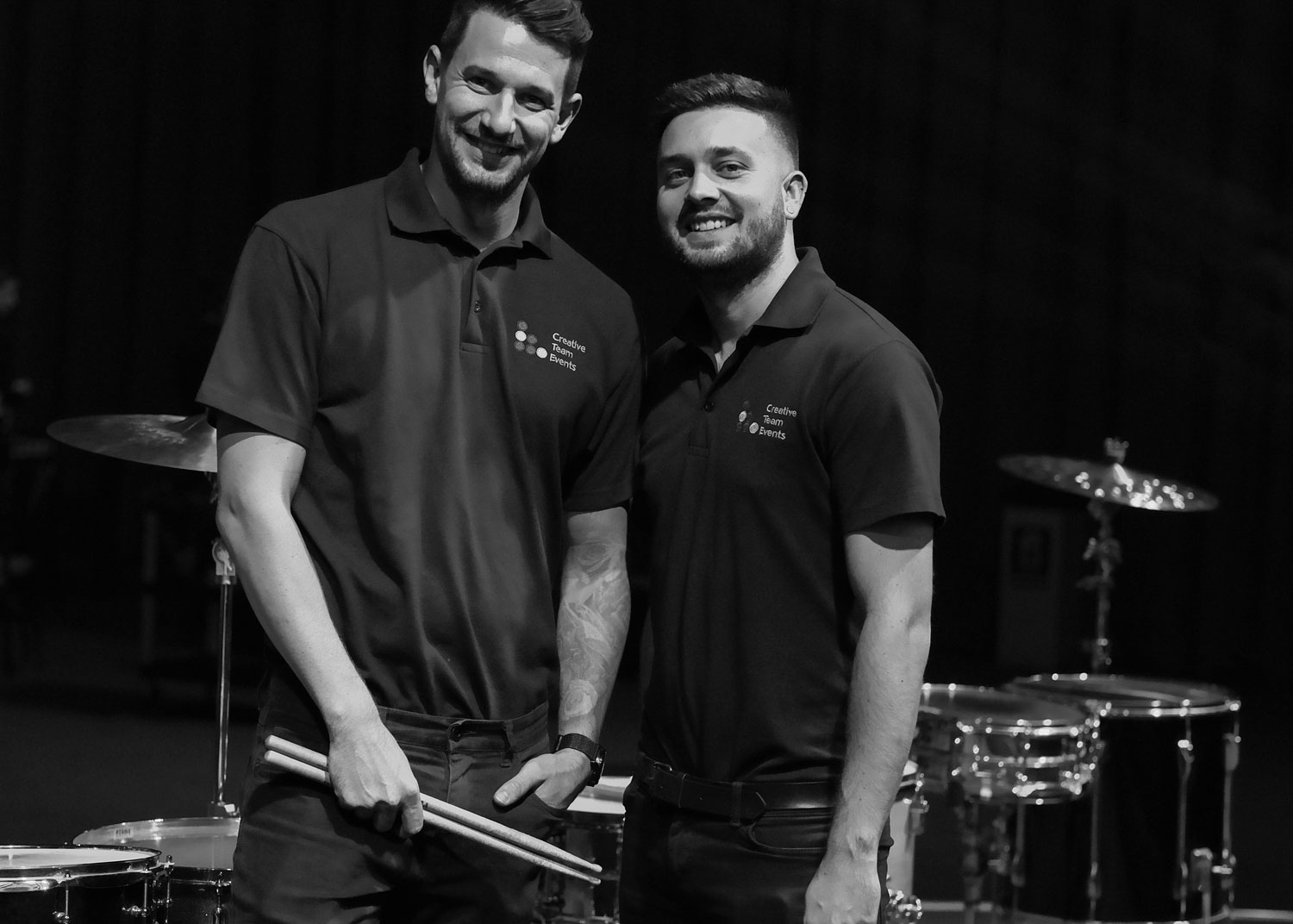 Throughout the year, there was an insatiable appetite for our boomwhacker sessions. Our stellar facilitator Chris Abington and I travelled to the USA, all over Europe and the length and breadth of the UK, each bringing with us mysterious big bags of plastic tubes!
December finally arrived with a fantastic mixture of themed dinners, Clap Happy, a mini Grease musical and a festive company Big Picture team building painting event.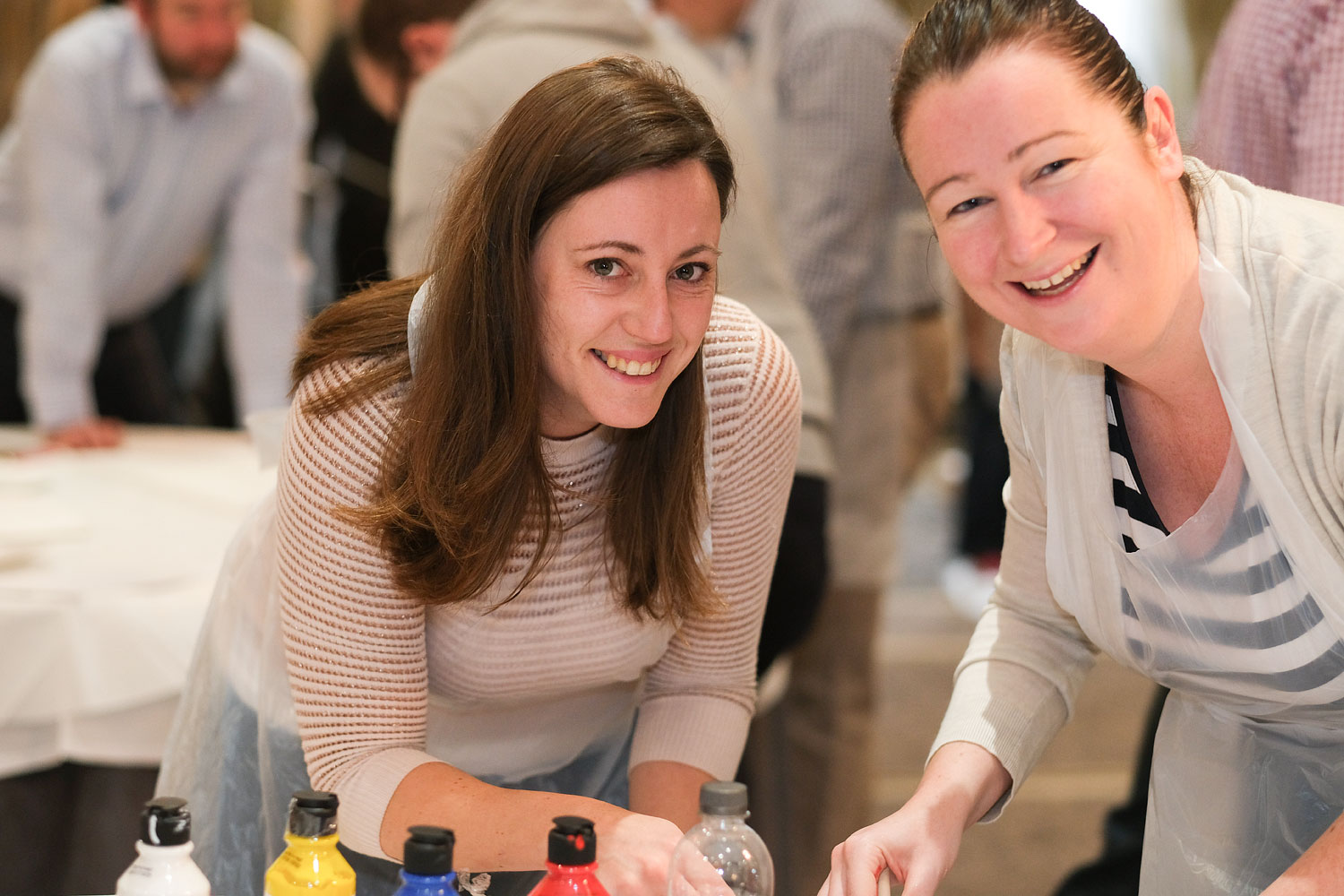 I have only just scratched the surface of the year as I haven't included the many epic, multi-themed and full conference productions that our creative team in the office brought together. There will be more about these in our next blog.
2019 I'm sure will be more of the same, with lots of new ideas making an appearance.
All of the above only happen because of a long, long list of people. We thank them all for their professionalism and fun.
To the hundreds of clients that put their staff, brand names and confidentially in our hands, a massive thank you from all our team.
There is just one special memory from 2018 for me to share with you as it is a perfect example of what we try to leave our participants with, no matter what the activity.
"I'll never ever forget what just happened to me here today. This was a real gift."
This was said by a senior manager who, at first, was a little unsure why he was drumming with his colleagues. He then recognized the benefit and depth of what we as a company are trying to do. That is to get individuals, teams or entire companies to feel totally positive in experiencing something new…together.
Please have a healthy and creative year ahead.
If you would like more information about any of our events, please contact us now.
Other pages you may be interested in:
Blog Homepage  |  List of Our Indoor Events  |  Team Building for Large Groups